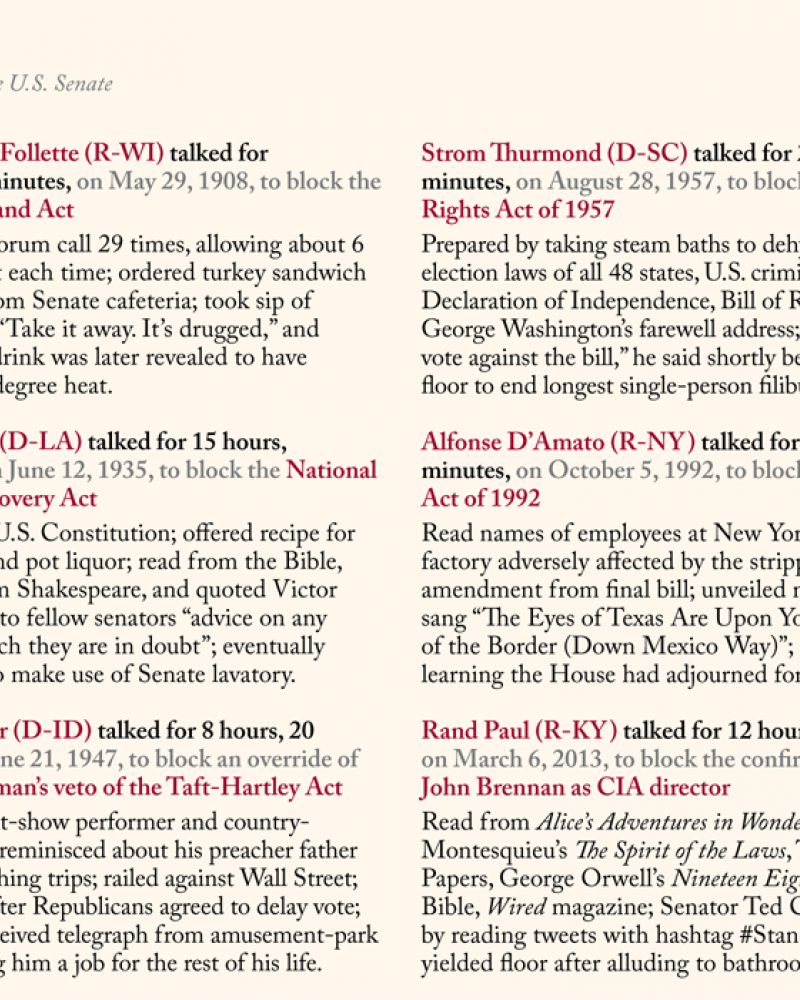 Epic filibusters in the U.S. Senate.
View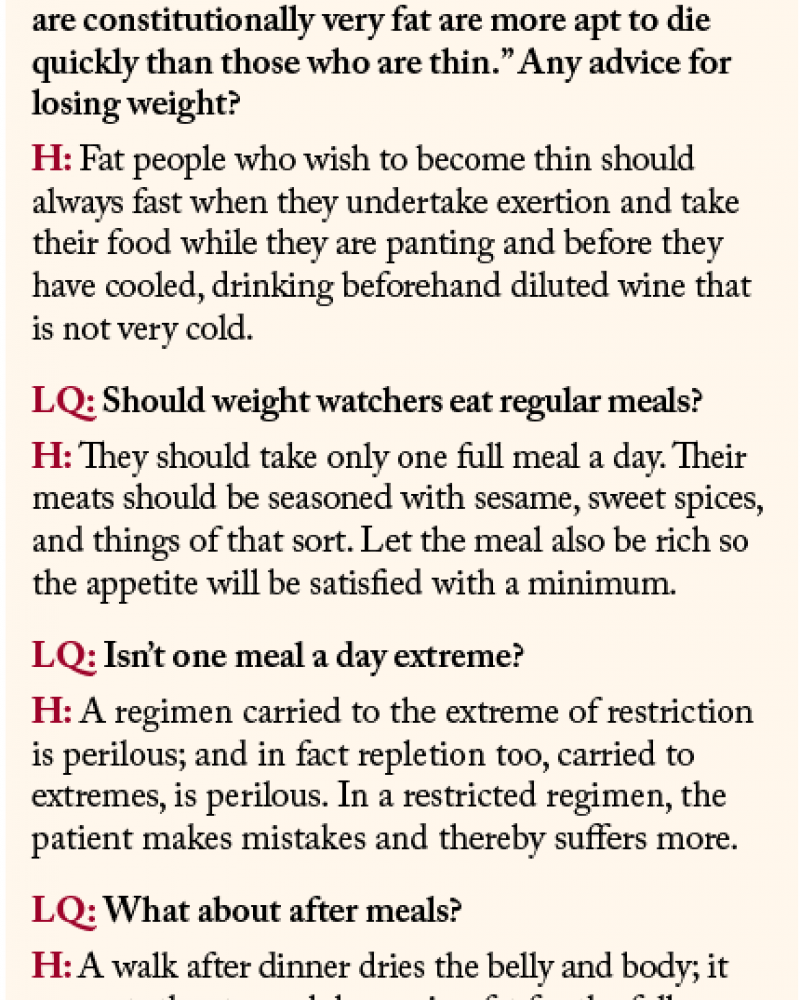 Dieting advice from the father of Western medicine.
View
Who takes the blame?
View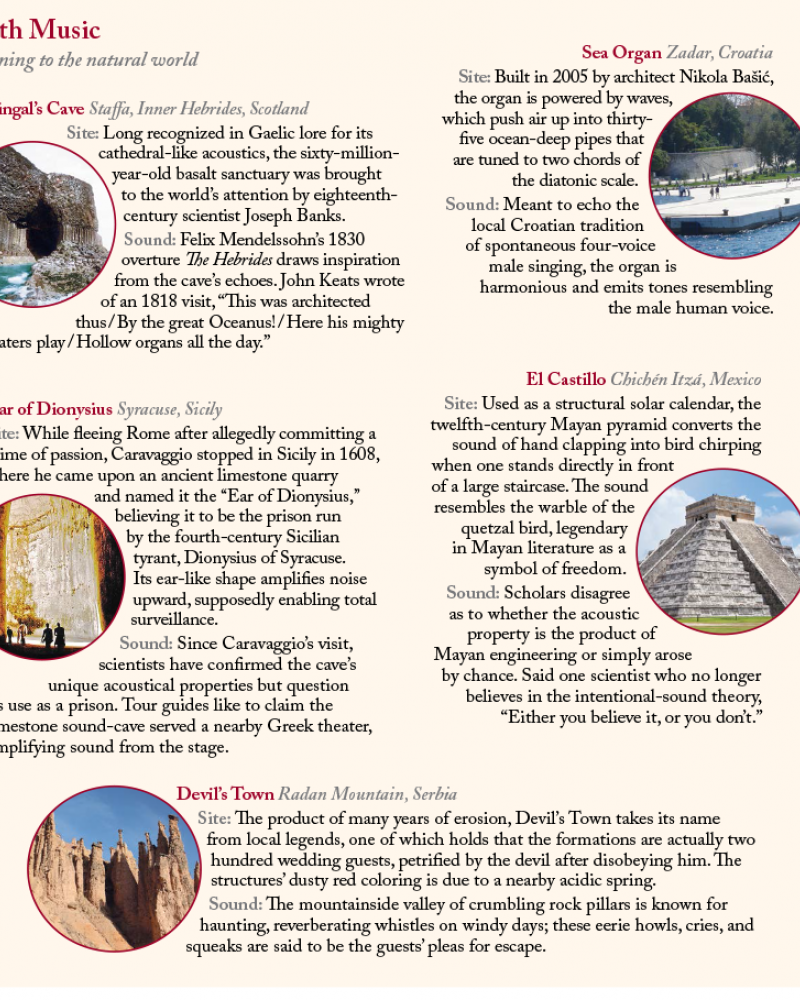 Listening to the natural world.
View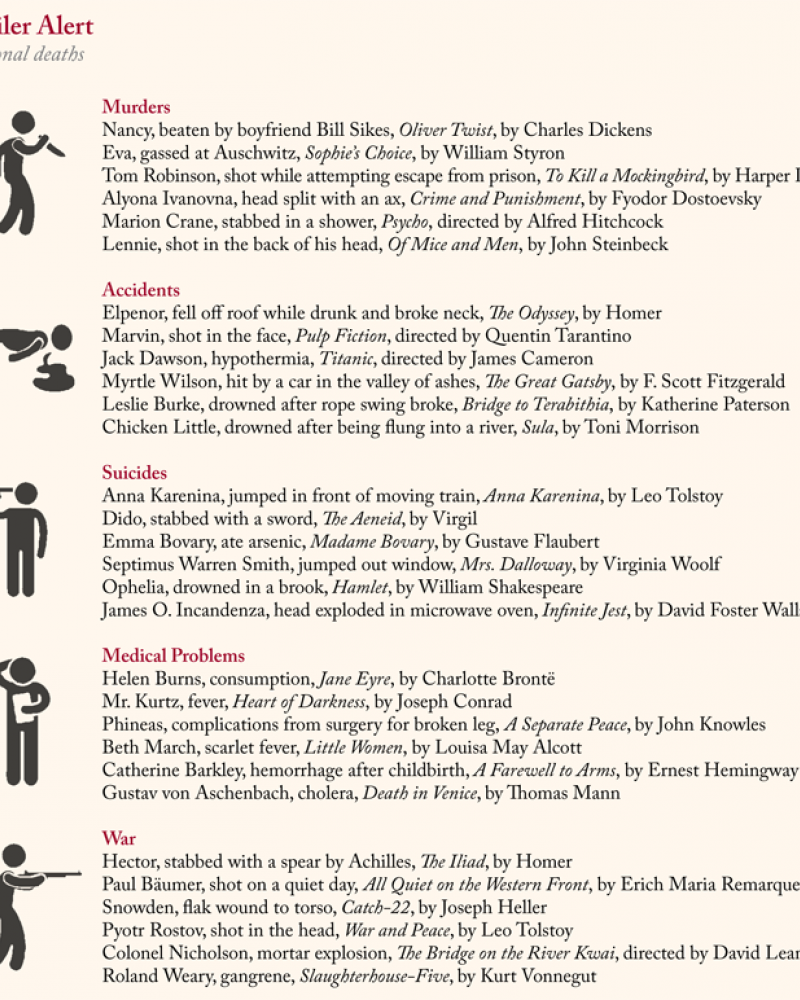 Murders, accidents, and suicides from novels and films.
View
Turning animals into accessories.
View
Average years spent training for accreditation or certification.
View
The reading list of philosopher John Stuart Mill, ages 3–7.
View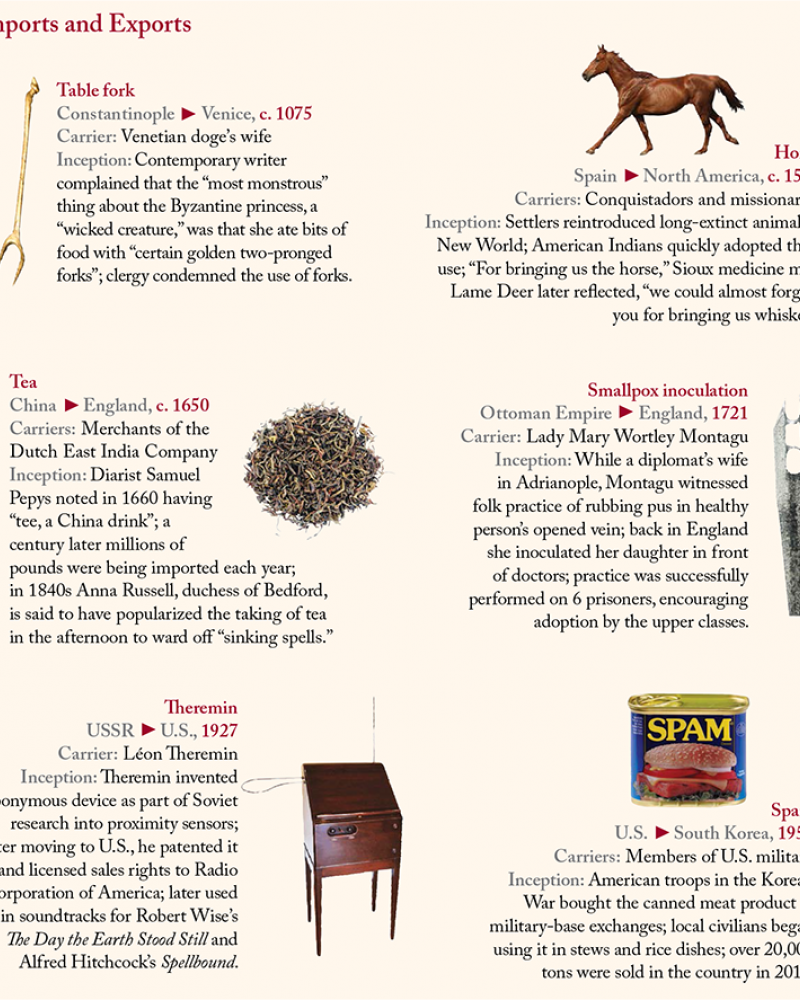 Objects that found a new home, thousands of miles from their origins.
View
Inspirations for various works.
View
Thar be traitors aboard.
View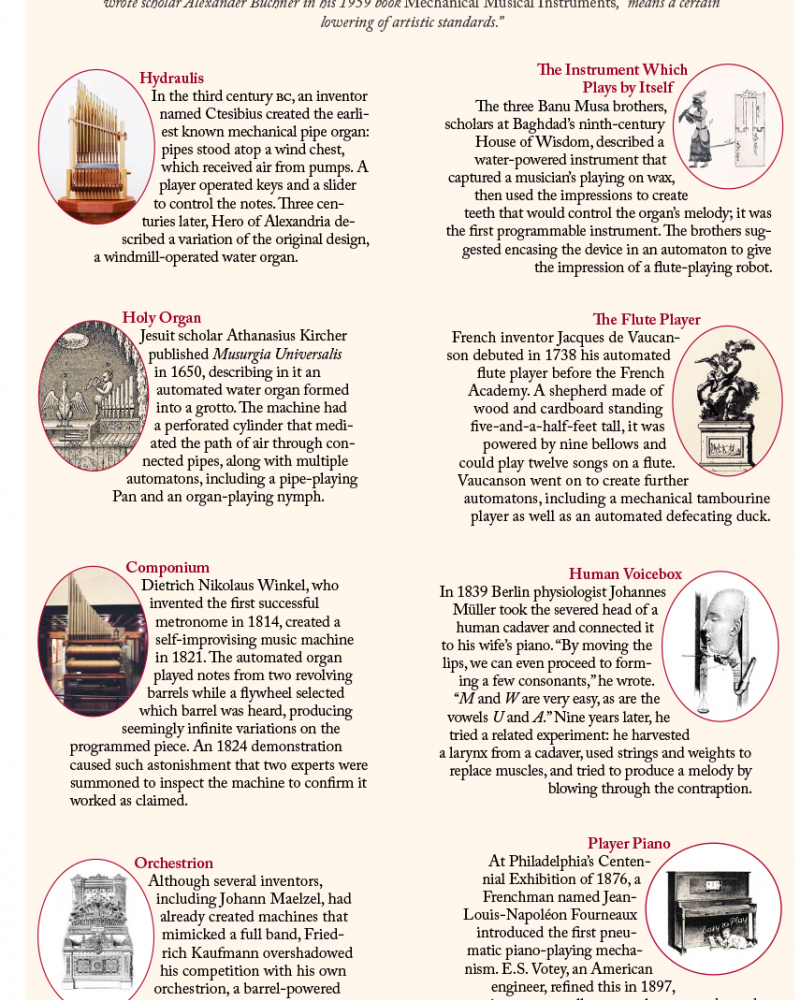 The mechanization of music.
View
Pricey fads, then and now.
View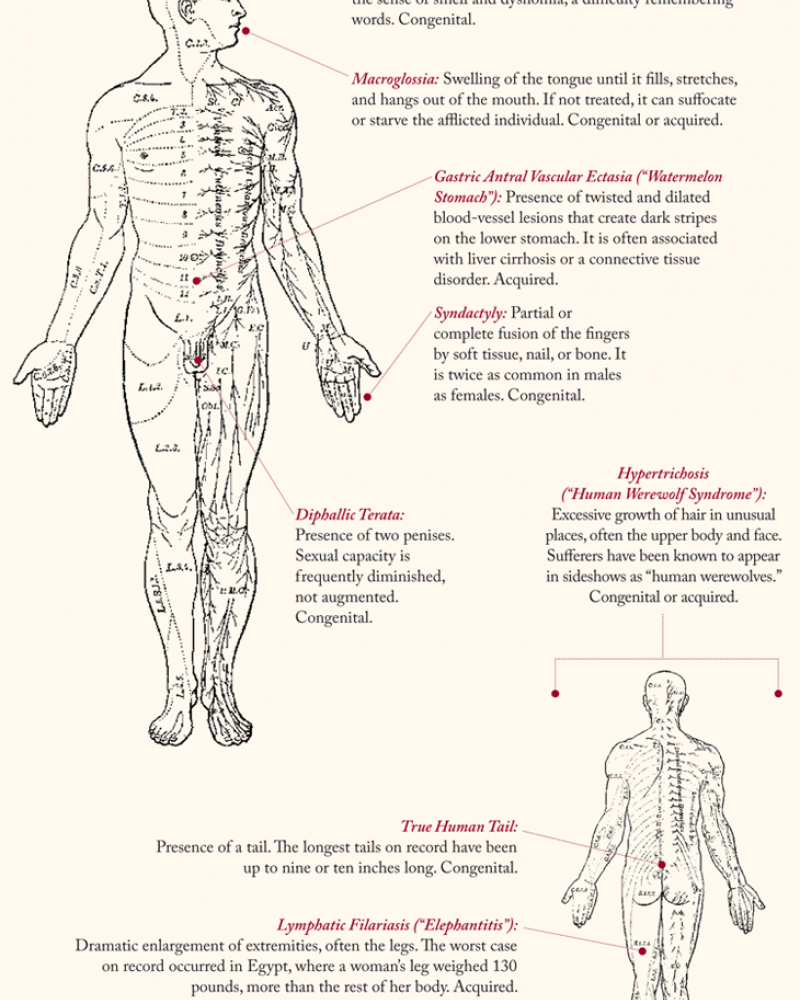 Medical human oddities.
View