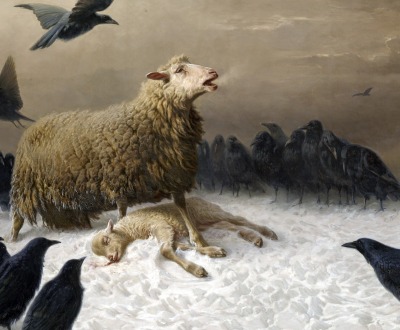 Anguish, by August Friedrich Albrecht Schenck, c. 1878. National Gallery of Victoria, Melbourne.
Animals
Volume VI, Number 2 | spring 2013
Miscellany
In 1878 the American consul in Bangkok presented a cat to President Rutherford B. Hayes, who named it Siam. It is believed to have been the first Siamese cat to enter the U.S.
When the eagles are silent, the parrots begin to jabber.
—Winston Churchill, 1945