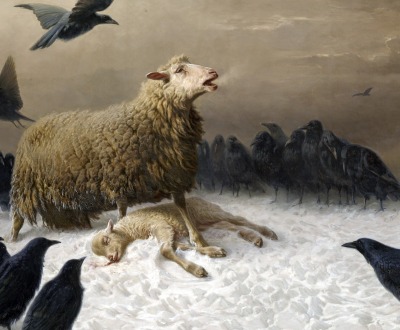 Anguish, by August Friedrich Albrecht Schenck, c. 1878. National Gallery of Victoria, Melbourne.
Animals
Volume VI, Number 2 | spring 2013
Miscellany
"Pubic grooming has led to a severe depletion of crab-louse populations," a medical entomologist with the company Insect Research & Development Ltd. said in an interview in January of this year. "Add to that other aspects of body-hair depilation, and you can see an environmental disaster in the making for this species." More than 80 percent of college students in the U.S. remove all or part of their pubic hair.
Imitate the ass in his love to his master.
—St. John Chrysostom,
c.
388