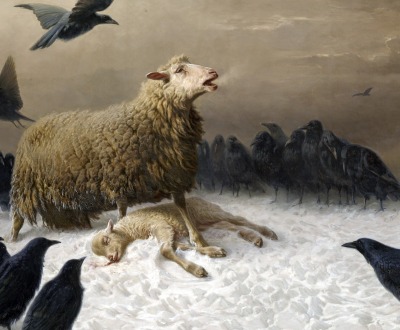 Anguish, by August Friedrich Albrecht Schenck, c. 1878. National Gallery of Victoria, Melbourne.
Animals
Volume VI, Number 2 | spring 2013
Miscellany
Llamas, alpacas, guinea pigs, turkeys, and ducks were among the animals indigenous to the New World that Christopher Columbus encountered on his second voyage there in 1493. On that trip he introduced from the Old World horses, pigs, cattle, sheep, and goats. "A large whale was taken betwixt my land, butting on the Thames and Greenwich," wrote London dweller John Evelyn in his diary on June 3, 1658.
Every creature in the world is like a book and a picture, to us, and a mirror.
—Alain de Lille,
c.
1200
Lapham'sDaily
Stay Updated Subscribe to the LQ Newsletter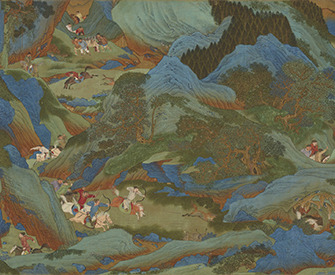 Roundtable
Ancient Chinese views of the balance between the human and natural worlds. More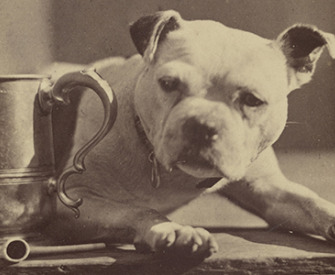 DÉjÀ Vu
2019:
Seal helps stop an alleged international drug gang.
1918:
Dog bites man, stops robbery.
More

The World in Time
Lewis H. Lapham speaks with the author of The Enchantments of Mammon: How Capitalism Became the Religion of Modernity. More