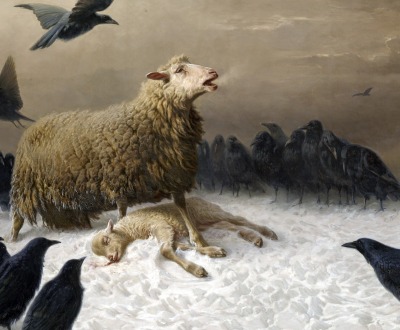 Anguish, by August Friedrich Albrecht Schenck, c. 1878. National Gallery of Victoria, Melbourne.
Animals
Volume VI, Number 2 | spring 2013
Miscellany
Before their journey westward in America in 1804, Meriwether Lewis and William Clark were advised by Thomas Jefferson to "observe the animals" and especially "the remains and accounts of any which may be deemed rare or extinct." One of the animal fossils that the expedition sent back is believed to have been of a dinosaur, dating from the Cretaceous Period.
The elephant, although a gross beast, is yet the most decent and most sensible of any other upon earth. Although he never changes his female, and hath so tender a love for her whom he hath chosen, yet he never couples with her but at the end of every three years, and then only for the space of five days.
—St. Francis de Sales, 1609
Lapham'sDaily
Stay Updated Subscribe to the LQ Newsletter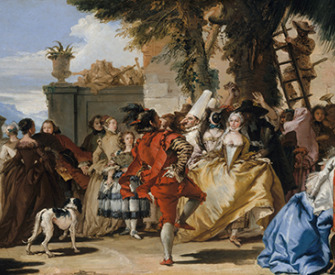 DÉjÀ Vu
2022:
Brazilian blocos ignore ban on Carnival celebrations.
1576:
Italian plague patients ignore ban on dance parties.
More

The World in Time
Lewis H. Lapham speaks with the author of The Man Who Understood Democracy: The Life of Alexis de Tocqueville. More