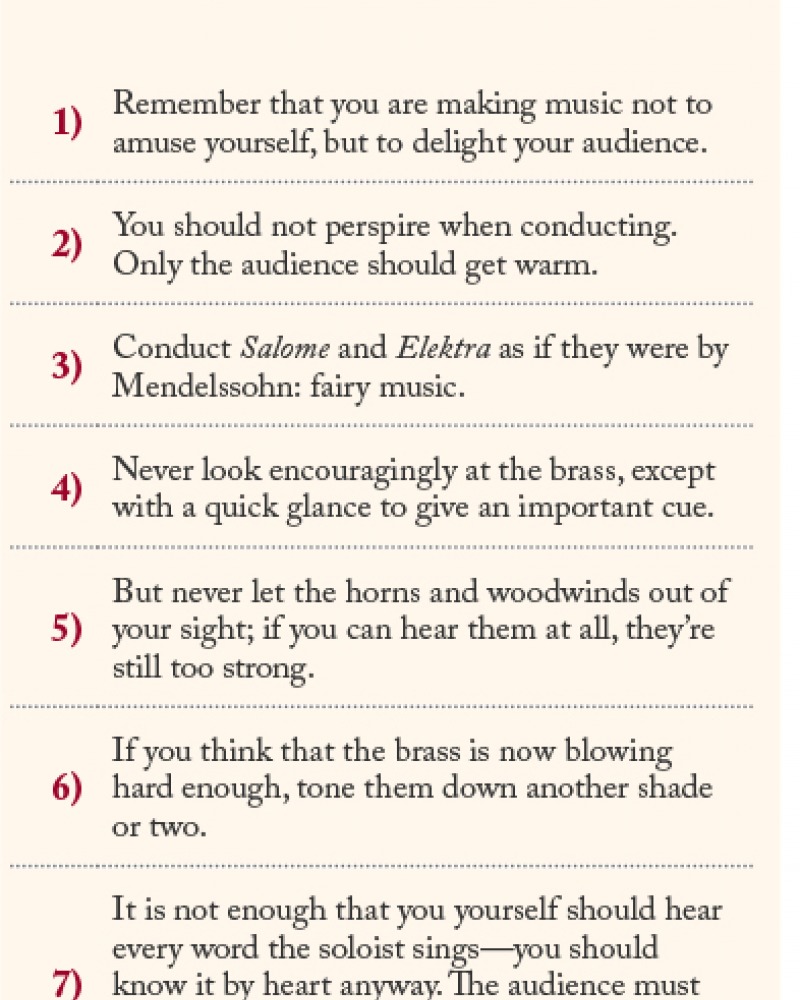 Richard Strauss offers tips for young conductors.
View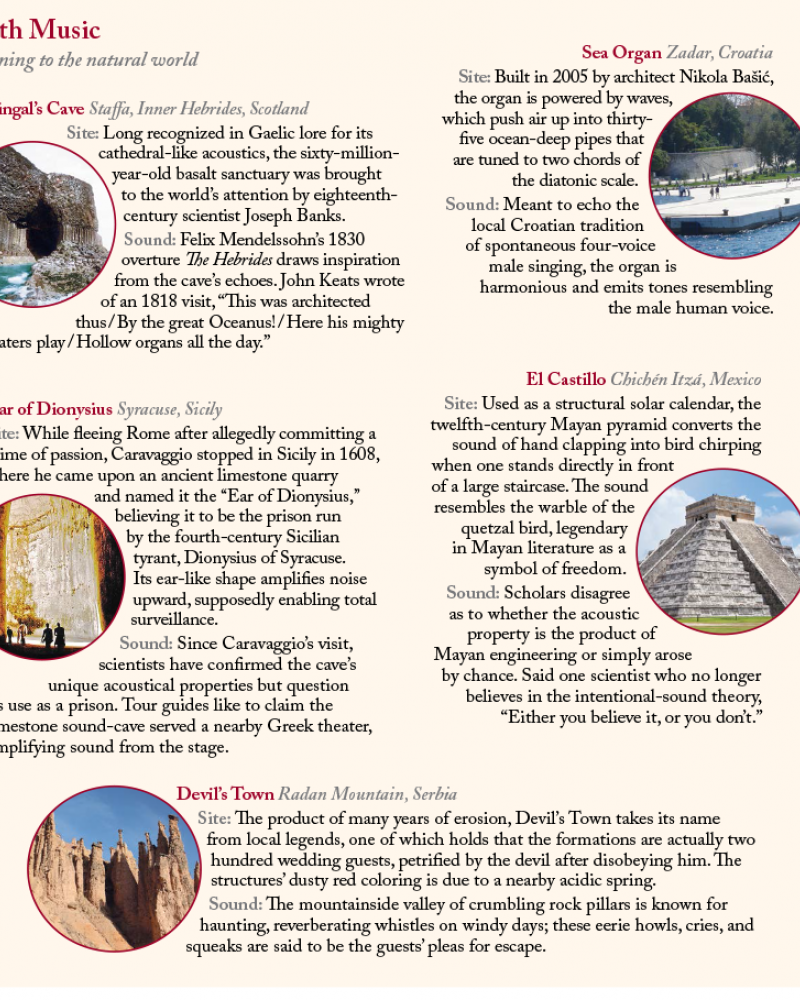 Listening to the natural world.
View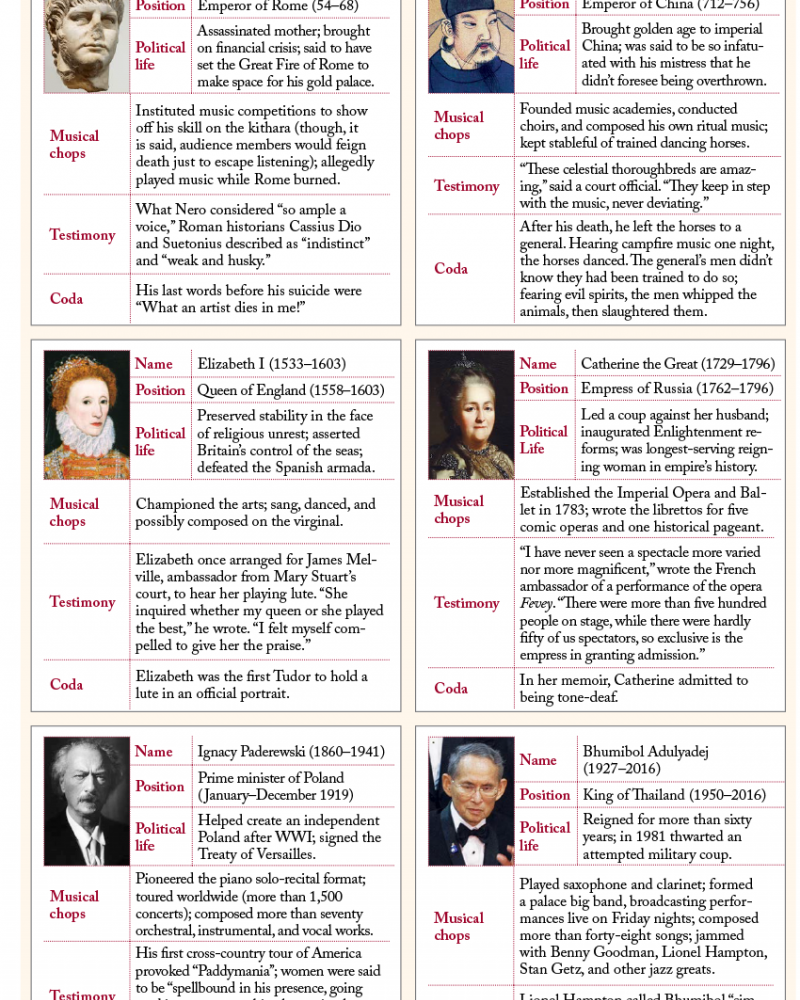 Musicians in office, politicians with chops.
View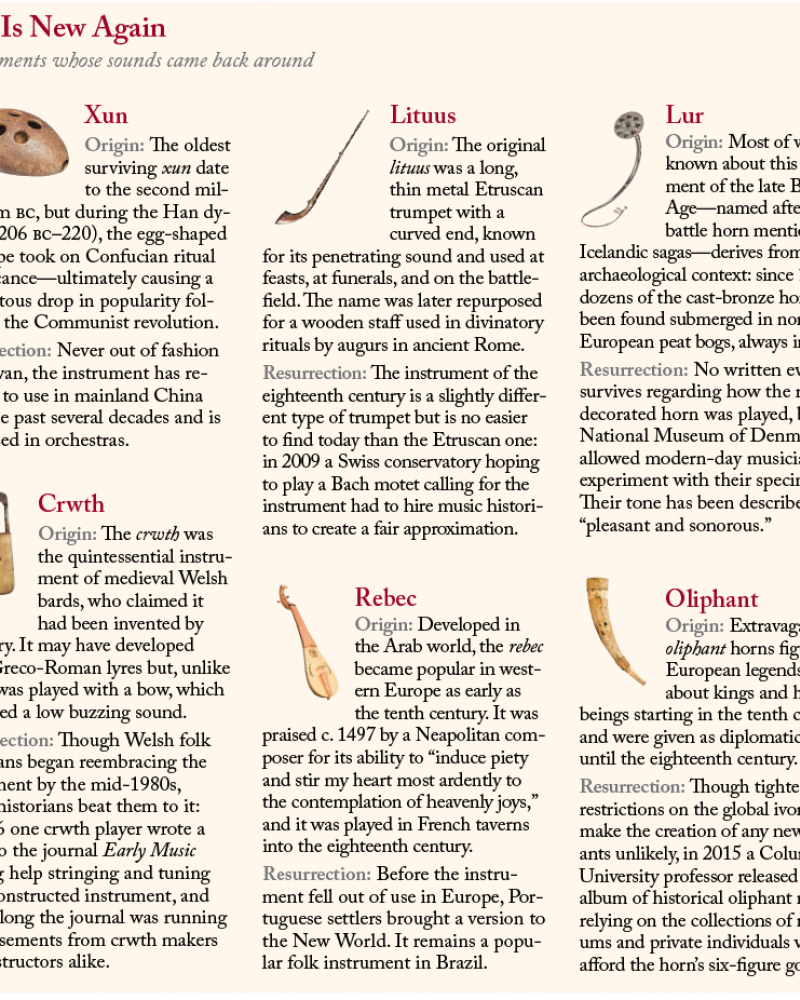 Instruments whose sounds came back around.
View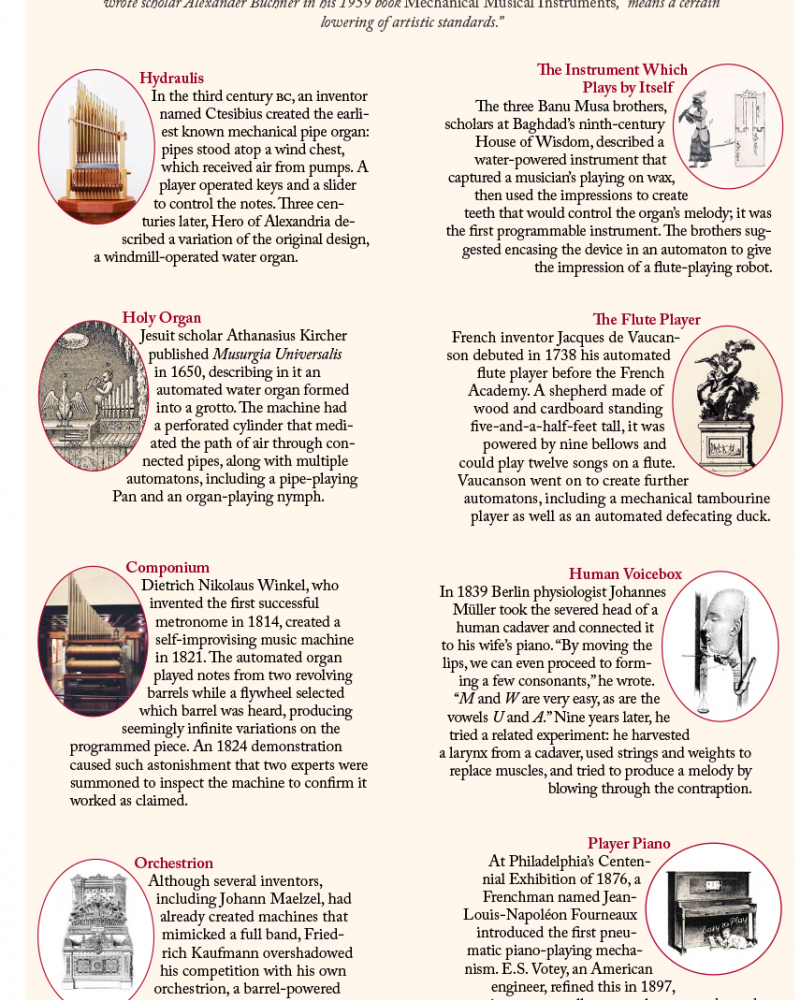 The mechanization of music.
View
When a musician has that special someone in mind.
View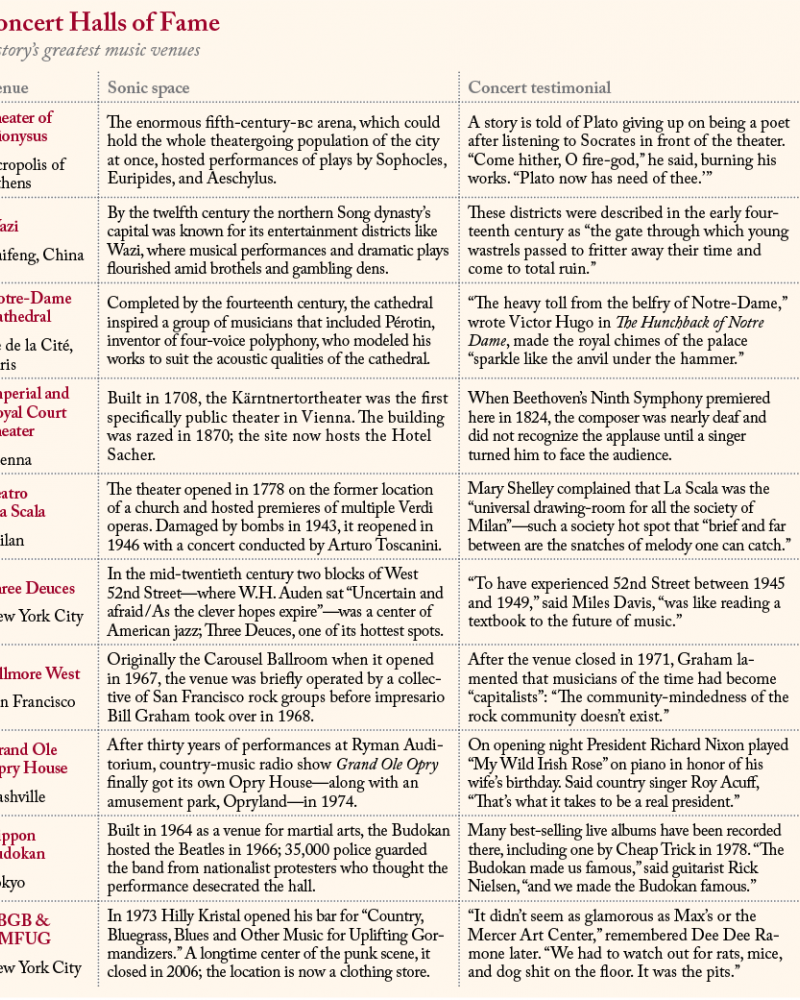 History's greatest music venues.
View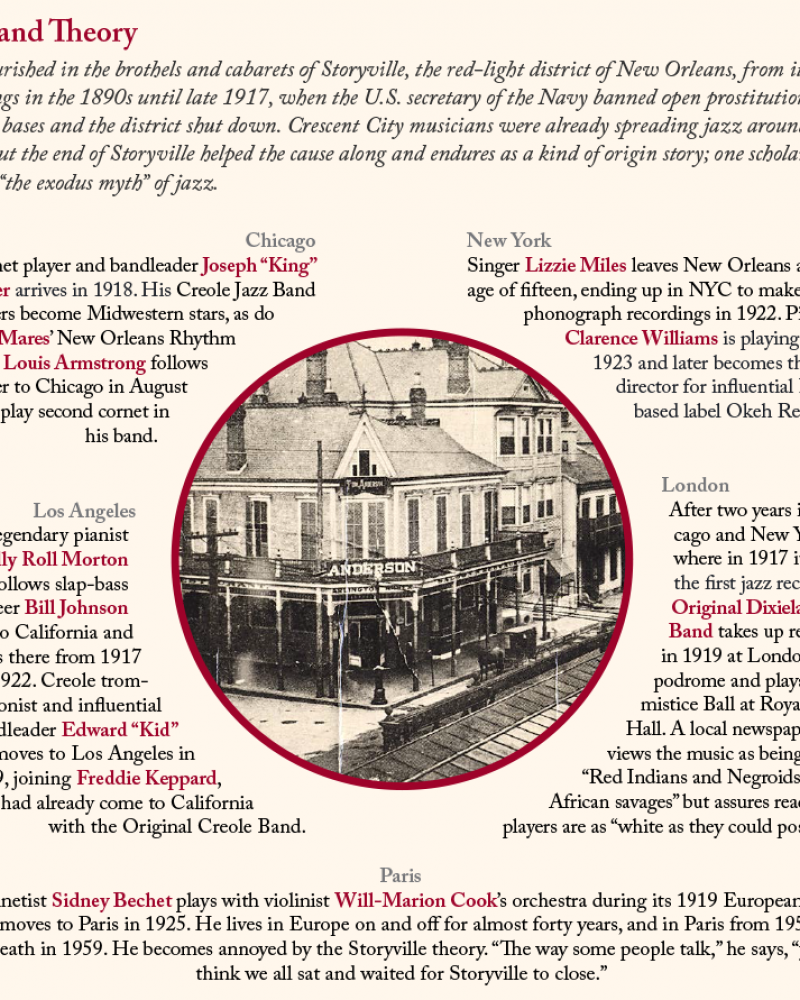 The red-light origins of jazz.
View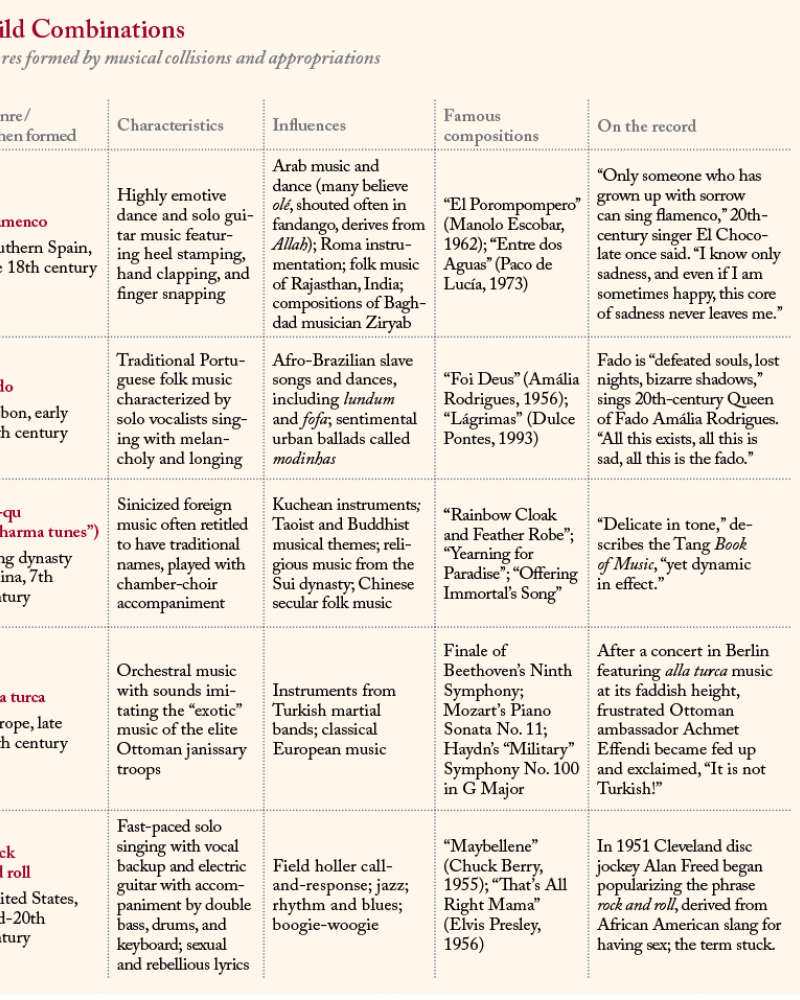 Genres formed by musical collisions and appropriations.
View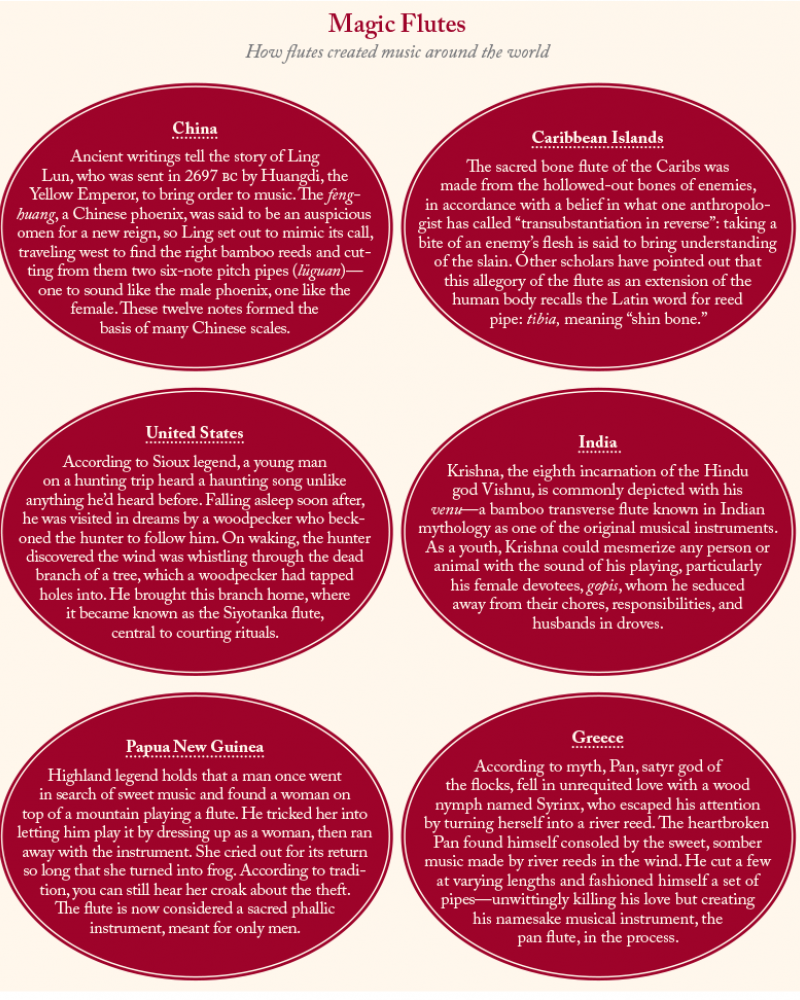 How flutes created music around the world.
View