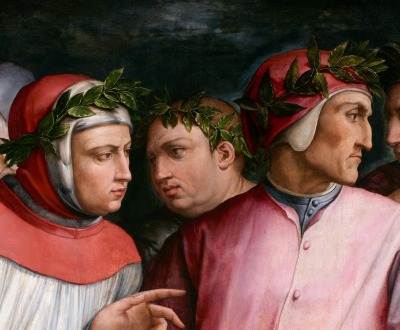 Six Tuscan Poets, by Giorgio Vasari, 1544. Minneapolis Institute of Arts, Minnesota.
Communication
Volume V, Number 2 | spring 2012
Miscellany
The so-called Wicked Bible, published in 1631, accidentally printed the Seventh Commandment as "Thou shalt commit adultery." The printer, Robert Barker, was fined three hundred pounds.
Notes in manuscripts and colophons made by medieval scribes and copyists.
View
Only connect! That was the whole of her sermon. Only connect the prose and the passion, and both will be exalted, and human love will be seen at its height.
- E.M. Forster, 1910
Lapham'sDaily
Stay Updated Subscribe to the LQ Newsletter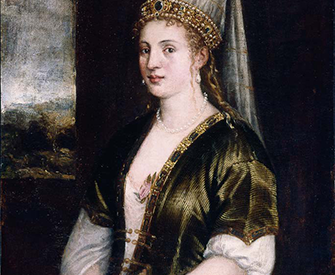 Roundtable
Sixteenth-century Ottoman queen Roxelana, once a slave, makes her mark. More

DÉjÀ Vu
2017:
U.S. Department of Agriculture bans words related to climate change.
-350:
Aristotle denies that the climate is changing.
More

LQ Podcast
Lewis H. Lapham talks with Stephen Greenblatt, author of The Rise and Fall of Adam and Eve. More