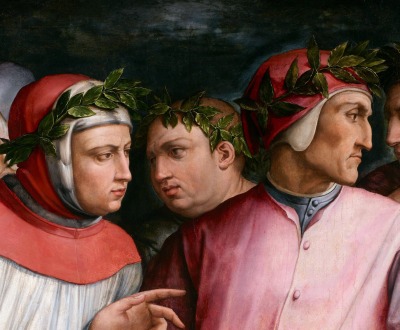 Six Tuscan Poets, by Giorgio Vasari, 1544. Minneapolis Institute of Arts, Minnesota.
Communication
Volume V, Number 2 | spring 2012
Miscellany
There are sixty-eight indigenous languages in Mexico, one of which, Ayapaneco, as of 2011, had only two known speakers—and they prefer not to speak with one another.
It is a luxury to be understood.
—Ralph Waldo Emerson, 1831