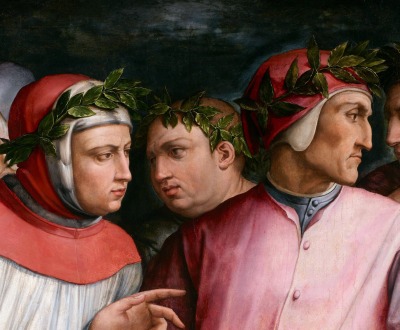 Six Tuscan Poets, by Giorgio Vasari, 1544. Minneapolis Institute of Arts, Minnesota.
Communication
Volume V, Number 2 | spring 2012
Miscellany
Using symbolically coded messages hidden in beer barrels, Catholic conspirators communicated with the imprisoned Mary, Queen of Scots, about a plan to kill Elizabeth I. Francis Walsingham, the queen's spymaster, obtained a message, employed a codebreaker, and found evidence that Mary approved of the assassination. She was beheaded for treason in 1587.
Notes in manuscripts and colophons made by medieval scribes and copyists.
View
Methinks the human method of expression by sound of tongue is very elementary and ought to be substituted for some ingenious invention which should be able to give vent to at least six coherent sentences at once.
—Virginia Woolf, 1899
Lapham'sDaily
Stay Updated Subscribe to the LQ Newsletter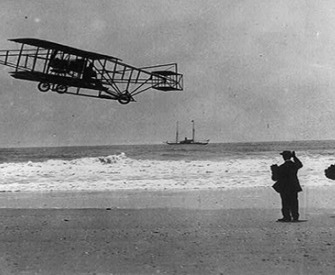 DÉjÀ Vu
2018:
A twelve-year-old steals his parents' credit card and gets on a plane to Bali.
1723:
Seventeen-year-old Ben Franklin runs away on a boat and ends up in Philadelphia.
More

The World in Time
Lewis H. Lapham talks with Roland Philipps, author of A Spy Named Orphan: The Enigma of Donald Maclean. More