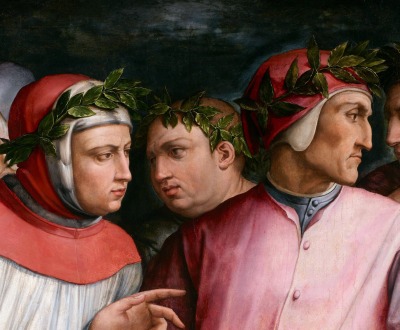 Six Tuscan Poets, by Giorgio Vasari, 1544. Minneapolis Institute of Arts, Minnesota.
Communication
Volume V, Number 2 | spring 2012
Miscellany
Before the entire palette of modern mathematical notation existed, Johannes Kepler relied on musical notation to describe the planets' rotation around the sun in his Harmonies of the World, published in 1619. The plus and minus signs were introduced in print in 1489 by Johann Widman, and the equal sign in 1557 by Robert Recorde, but the multiplication sign (×) was not introduced until 1631, by William Oughtred; modern exponential notation in 1637, by René Descartes; and the obelus (÷) to indicate division in 1659, by Johann Rahn.
It is difficult for a woman to define her feelings in language which is chiefly made by men to express theirs.
—Thomas Hardy, 1874
Lapham'sDaily
Stay Updated Subscribe to the LQ Newsletter

Roundtable
A debate in Berkeley about the power of a name. More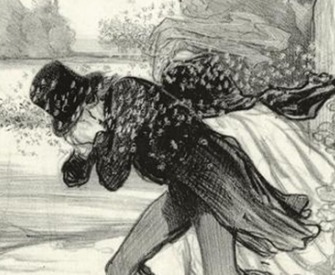 DÉjÀ Vu
2018:
The NYPD beekeeper vacuums up a swarm of bees on a hot dog stand in Times Square.
1906:
Bees take over a Los Angeles street as spectators watch.
More

The World in Time
Lewis H. Lapham talks with Jim Holt, author of When Einstein Walked with Gödel: Excursions to the Edge of Thought. More