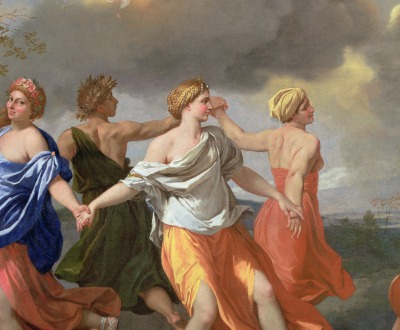 A Dance to the Music of Time, by Nicolas Poussin, c. 1635. Wallace Collection, London.
Time
Volume VII, Number 4 | fall 2014
Miscellany
"Man is the only being that knows death; all others become old, but with a consciousness wholly limited to the moment which must seem to them eternal. We are time," writes Oswald Spengler in The Decline of the West.
Time, when it is left to itself and no definite demands are made on it, cannot be trusted to move at any recognized pace. Usually it loiters, but just when one has come to count upon its slowness, it may suddenly break into a wild irrational gallop.
—Edith Wharton, 1905