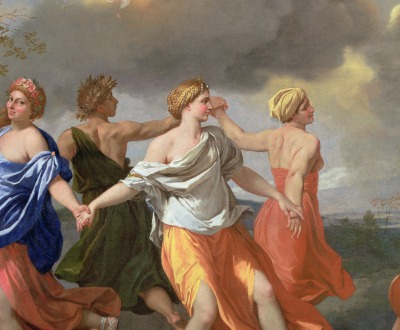 A Dance to the Music of Time, by Nicolas Poussin, c. 1635. Wallace Collection, London.
Time
Volume VII, Number 4 | fall 2014
Miscellany
In Natural Theology, published in 1802, William Paley posited that there was a difference between finding a stone and a watch on the ground. He wrote, "the inference, we think, is inevitable, that the watch had a maker: that there must have existed, at some time, and at some place or other, an artificer or artificers who formed it for the purpose which we find it actually to answer: who comprehended its construction and designed its use." Paley used the watchmaker analogy to justify the existence of God.
Thou art not to learn the humors and tricks of that old bald cheater, time.
—Ben Jonson, 1601
Lapham'sDaily
Stay Updated Subscribe to the LQ Newsletter

Roundtable
A debate in Berkeley about the power of a name. More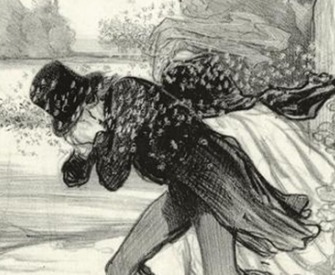 DÉjÀ Vu
2018:
The NYPD beekeeper vacuums up a swarm of bees on a hot dog stand in Times Square.
1906:
Bees take over a Los Angeles street as spectators watch.
More

The World in Time
Lewis H. Lapham talks with Jim Holt, author of When Einstein Walked with Gödel: Excursions to the Edge of Thought. More