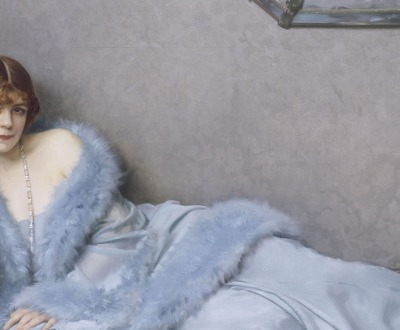 Reverie, by Hubert Denis Etcheverry, c. 1930. © RMN-Grand Palais / Art Resource, NY.
Fashion
Volume VIII, Number 4 | fall 2015
Miscellany
"Battle Hymn of the Republic" author Julia Ward Howe complained to her sister in August 1846 about the death of her sister-in-law: "My mourning has been quite an inconvenience to me this summer. I had just spent all the money I could afford for my summer clothes and was forced to spend $30 more for black dresses," Howe wrote. "The black clothes, however, seem to me very idle things, and I shall leave word in my will that no one shall wear them for me."
Had Cleopatra's nose been shorter, the whole face of the world would have changed.
—Blaise Pascal, 1658
Lapham'sDaily
Stay Updated Subscribe to the LQ Newsletter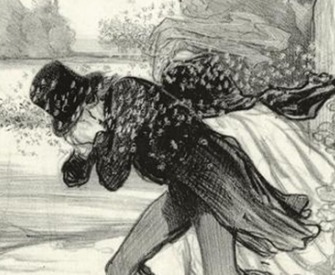 DÉjÀ Vu
2018:
The NYPD beekeeper vacuums up a swarm of bees on a hot dog stand in Times Square.
1906:
Bees take over a Los Angeles street as spectators watch.
More

The World in Time
Lewis H. Lapham talks with Jim Holt, author of When Einstein Walked with Gödel: Excursions to the Edge of Thought. More