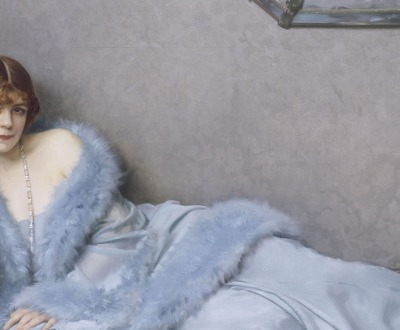 Reverie, by Hubert Denis Etcheverry, c. 1930.  © RMN-Grand Palais/Art Resource, NY.
Fashion
Volume VIII, Number 4 | fall 2015
Miscellany
When Amelia Earhart became the first woman to fly across the Atlantic as a passenger in June 1928, the New York Sun ran an article with the headline MISS EARHARD SPURNS FASHIONS: SHE CARES LITTLE ABOUT CLOTHES, DOES NOT USE LIPSTICK—LIKES TO FENCE AND DRIVE CAR. "Flying is a perfectly natural thing in her opinion," it read, "and requires no special togs: a dress is as good air equipment as trousers."
As bad a dresser as I am, anything beats being judged by my character.
—David Sedaris, 1997
Lapham'sDaily
Stay Updated Subscribe to the LQ Newsletter

DÉjÀ Vu
2017:
U.S. Department of Agriculture bans words related to climate change.
350 BC:
Aristotle denies that the climate is changing.
More

The World in Time
Lewis H. Lapham talks with Roger D. Hodge, author of Texas Blood: Seven Generations Among the Outlaws, Ranchers, Indians, Missionaries, Soldiers, and Smugglers of the Borderlands. More