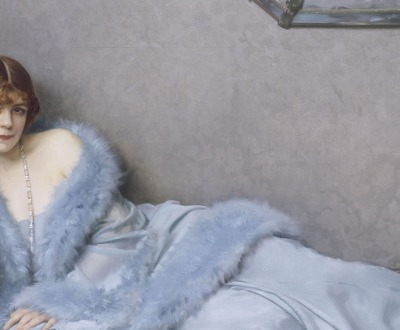 Reverie, by Hubert Denis Etcheverry, c. 1930. © RMN-Grand Palais / Art Resource, NY.
Fashion
Volume VIII, Number 4 | fall 2015
Miscellany
In 1993 Estelle Ellis, Seventeen magazine's first promotion director, gave a speech at the Fashion Institute of Technology titled "What Is Fashion?" Ellis gave her answer. Fashion is a perpetual-motion machine expressed in four areas: "mode—the way we dress; manners—the way we express ourselves; mores—the way we live; and markets—the way we are defined demographically and psychologically."
Vanity of vanities; all is vanity.
—Ecclesiastes,
c.
250
BC
Lapham'sDaily
Stay Updated Subscribe to the LQ Newsletter

Roundtable
Looking at 1968 through the eyes of photographer Ernest Withers. More

DÉjÀ Vu
2018:
Woman announces she is divorcing her pirate ghost husband.
1926:
Man sues wife for adultery with a ghost.
More

The World in Time
Lewis H. Lapham talks with Alan Rusbridger, author of Breaking News: The Remaking of Journalism and Why It Matters Now. More