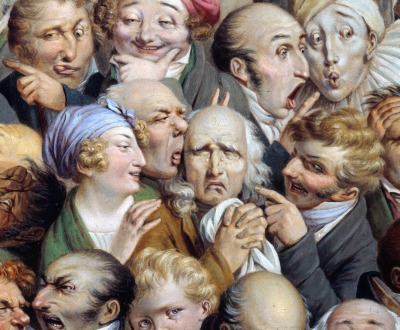 Thirty-Five Expressive Heads, by Louis-Léopold Boilly, c. 1825. Musee des Beaux-Arts, Tourcoing, France.
Comedy
Volume VII, Number 1 | winter 2014
Miscellany
Austrian-born philosopher Ludwig Wittgenstein observed in 1947, "A typical American film, naive and silly, can—for all its silliness and even by means of it—be instructive. A fatuous, self-conscious English film can teach one nothing. I have often learned a lesson from a silly American film."
There is nothing sillier than a silly laugh.
—Catullus,
c.
60
BC