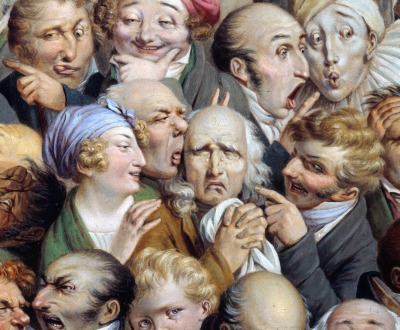 Thirty-Five Expressive Heads, by Louis-Léopold Boilly, c. 1825. Musee des Beaux-Arts, Tourcoing, France.
Comedy
Volume VII, Number 1 | winter 2014
Miscellany
Austrian-born philosopher Ludwig Wittgenstein observed in 1947, "A typical American film, naive and silly, can—for all its silliness and even by means of it—be instructive. A fatuous, self-conscious English film can teach one nothing. I have often learned a lesson from a silly American film."
There is nothing sillier than a silly laugh.
—Catullus,
c.
60
BC
Lapham'sDaily
Stay Updated Subscribe to the LQ Newsletter

Roundtable
On the women who helped shape the eighteenth-century art scene in London. More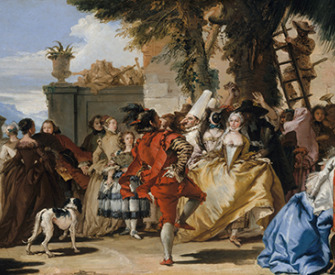 DÉjÀ Vu
2022:
Brazilian blocos ignore ban on Carnival celebrations.
1576:
Italian plague patients ignore ban on dance parties.
More

The World in Time
Lewis H. Lapham speaks with the author of The Man Who Understood Democracy: The Life of Alexis de Tocqueville. More