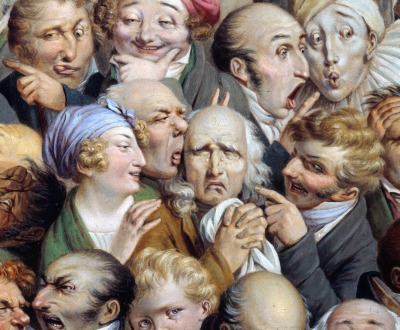 Thirty-Five Expressive Heads, by Louis-Léopold Boilly, c. 1825. Musee des Beaux-Arts, Tourcoing, France.
Comedy
Volume VII, Number 1 | winter 2014
Miscellany
Shortly before Ezra Pound was indicted for treason for his anti-American broadcasts on Benito Mussolini's Radio Rome, Ernest Hemingway wrote to poet Archibald MacLeish, "If Ezra has any sense he should shoot himself. Personally I think he should have shot himself somewhere along after the twelfth canto, although maybe earlier."
I used to think that everyone was just being funny. But now I don't know. I mean, how can you tell?
—Andy Warhol, 1970