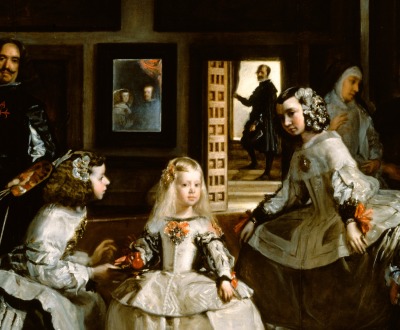 Las Meninas, by Diego Velázquez, 1656. Prado Museum, Madrid, Spain. 
Arts & Letters
Volume III, Number 2 | fall 2010
The work of art, just like any fragment of human life considered in its deepest meaning, seems to me devoid of value if it does not offer the hardness, the rigidity, the regularity, the luster on every interior and exterior facet, of the crystal.
- André Breton, 1937
Lapham'sDaily
Stay Updated Subscribe to the LQ Newsletter

Roundtable
The extraordinary life and forgotten work of Dixie Willson. More

DÉjÀ Vu
2017:
U.S. Department of Agriculture bans words related to climate change.
-350:
Aristotle denies that the climate is changing.
More

LQ Podcast
Lewis Lapham talks with Simon Winchester, author of Pacific: Silicon Chips and Surfboards, Coral Reefs and Atom Bombs, Brutal Dictators, Fading Empires, and the Coming Collision of the World's Superpowers. More