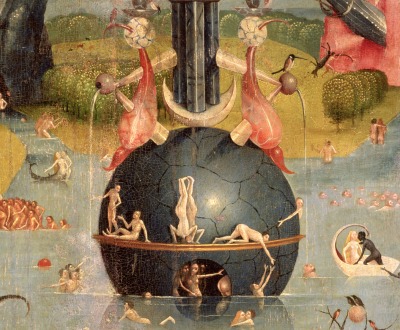 Detail of the center panel of The Garden of Earthly Delights triptych, by Hieronymous Bosch, c. 1500. © Prado, Madrid / Bridgeman Images.
Flesh
Volume IX, Number 4 | fall 2016
Miscellany
Scholars in the 1970s compiling the first comprehensive Sumerian dictionary struggled to interpret a phrase that translated into English as "He put a hot fish in her navel."
If I had the use of my body I would throw it out of the window.
—Samuel Beckett, 1951