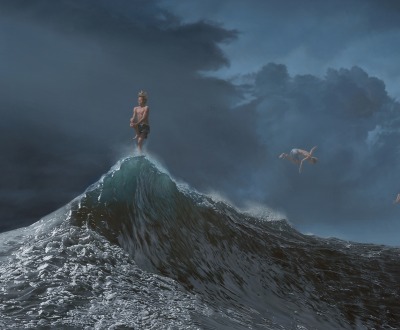 The Precision of Luck, by Joel Rea, 2015. Oil on canvas, 36 1/4 x 48 inches. © Joel Rea, courtesy the artist and Jonathan LeVine Gallery, New York City.
Luck
Volume IX, Number 3 | summer 2016
Miscellany
Legend regarding the horseshoe as a lucky symbol holds that in the tenth century, while St. Dunstan was working in England as a farrier, the devil entered the forge and demanded his hooves be reshod. During the process, the future saint caused as much pain as he could, and the devil begged him to stop. Dunstan agreed—on the condition that Satan never enter a house where a horseshoe is on display.
You never know what worse luck your bad luck has saved you from.
—Cormac McCarthy, 2005
Lapham'sDaily
Stay Updated Subscribe to the LQ Newsletter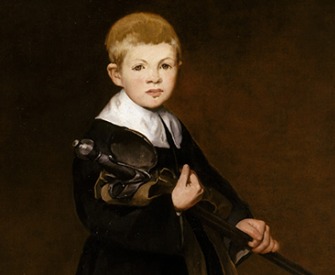 DÉjÀ Vu
2018:
A young girl raises a pre-Viking sword from a lake in Sweden.
1841:
An ancient bronze sword is discovered in an Irish bog.
More

The World in Time
Lewis H. Lapham talks with Jill Lepore, author of These Truths: A History of the United States. More