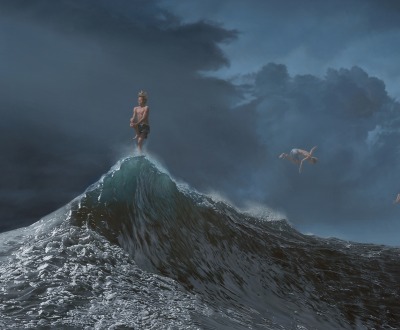 The Precision of Luck, by Joel Rea, 2015. Oil on canvas, 36 1/4 x 48 inches. © Joel Rea, courtesy the artist and Jonathan LeVine Gallery, New York City.
Luck
Volume IX, Number 3 | summer 2016
Miscellany
According to Pliny, after an oracle predicted Aeschylus would die from being hit by a falling house, the poet began "trusting himself only under the canopy of the heavens." His precaution was futile; he was killed that day when hit by a tortoise dropped from the sky by a hungry eagle eager to crack open its shell.
A self-made man is one who believes in luck and sends his son to Oxford.
—Christina Stead, 1938
Lapham'sDaily
Stay Updated Subscribe to the LQ Newsletter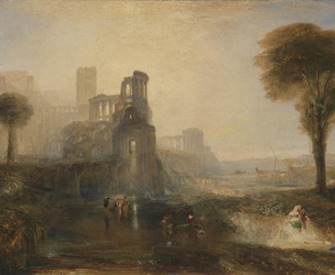 DÉjÀ Vu
2021:
Woman creates an NFT artwork out of Instagram messages with a celebrity.
1757:
Woman creates an epistolary novel out of love letters with a nobleman.
More

The World in Time
Lewis H. Lapham speaks with the author of American Republics: A Continental History of the United States, 1783–1850. More