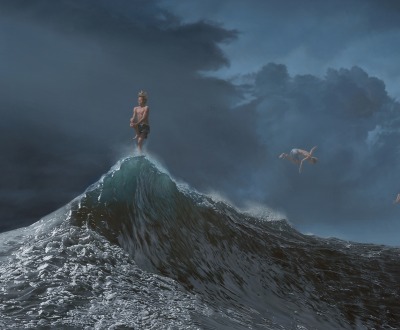 The Precision of Luck, by Joel Rea, 2015. Oil on canvas, 36 1/4 x 48 inches. © Joel Rea, courtesy the artist and Jonathan LeVine Gallery, New York City.
Luck
Volume IX, Number 3 | summer 2016
Miscellany
Sailors' fear of bananas may extend back to seventeenth-century Spanish ships trading in the Caribbean. Crew members would often purchase wooden crates of the fruit, and when their vessels sailed north to pick up the Gulf Stream in the Straits of Florida, hazards of the passage shipwrecked many, leaving behind stray clumps of bananas floating ominously on the water's surface for later ships to see.
It is so difficult not to become vain about one's own good luck.
—Simone de Beauvoir, 1963
Lapham'sDaily
Stay Updated Subscribe to the LQ Newsletter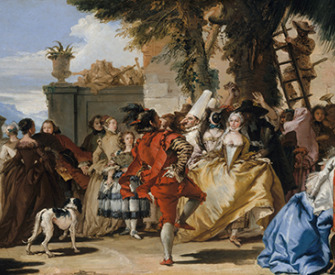 DÉjÀ Vu
2022:
Brazilian blocos ignore ban on Carnival celebrations.
1576:
Italian plague patients ignore ban on dance parties.
More

The World in Time
Lewis H. Lapham speaks with the author of The Man Who Understood Democracy: The Life of Alexis de Tocqueville. More