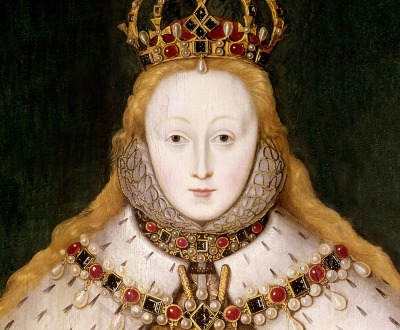 Queen Elizabeth I, c. 1600. National Portrait Gallery, London. 
Politics
Volume V, Number 4 | fall 2012
Miscellany
Ezra Pound began his radio broadcasts for Benito Mussolini's Ministry of Popular Culture on January 21, 1941. Familiar with his friend's admiration for fascism and his vocal anti-Semitism, William Carlos Williams wrote him on November 26 of that year, asking, "Can't you see that every word you utter reveals to any intelligent and well-informed man that you know nothing at all?…You're a wonder. Barnum missed something when he missed you." Postal delivery to Italy was halted in December; the letter was returned to its sender. The U.S. Department of Justice indicted Pound for treason on July 26, 1943.
If you must take care that your opinions do not differ in the least from those of the person with whom you are talking, you might just as well be alone.
—Yoshida Kenko,
c.
1330
Lapham'sDaily
Stay Updated Subscribe to the LQ Newsletter

DÉjÀ Vu
2017:
U.S. Department of Agriculture bans words related to climate change.
350 BC:
Aristotle denies that the climate is changing.
More

The World in Time
Lewis H. Lapham talks with Roger D. Hodge, author of Texas Blood: Seven Generations Among the Outlaws, Ranchers, Indians, Missionaries, Soldiers, and Smugglers of the Borderlands. More