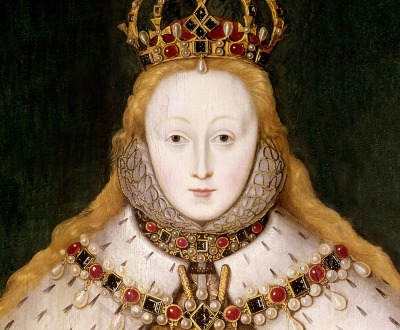 Queen Elizabeth I, c. 1600. National Portrait Gallery, London. 
Politics
Volume V, Number 4 | fall 2012
Miscellany
"Today is my eighteenth birthday!" Alexandrina Victoria wrote in her journal on May 24, 1837. Less than a month later, she was awoken at six o'clock and informed she was queen of the United Kingdom. "I am very young and perhaps in many, though not in all things, inexperienced," she noted that day, "but I am sure that very few have more real goodwill and more real desire to do what is fit and right than I have." Her reign, at 65 years and 216 days, is the second longest of the British monarchy.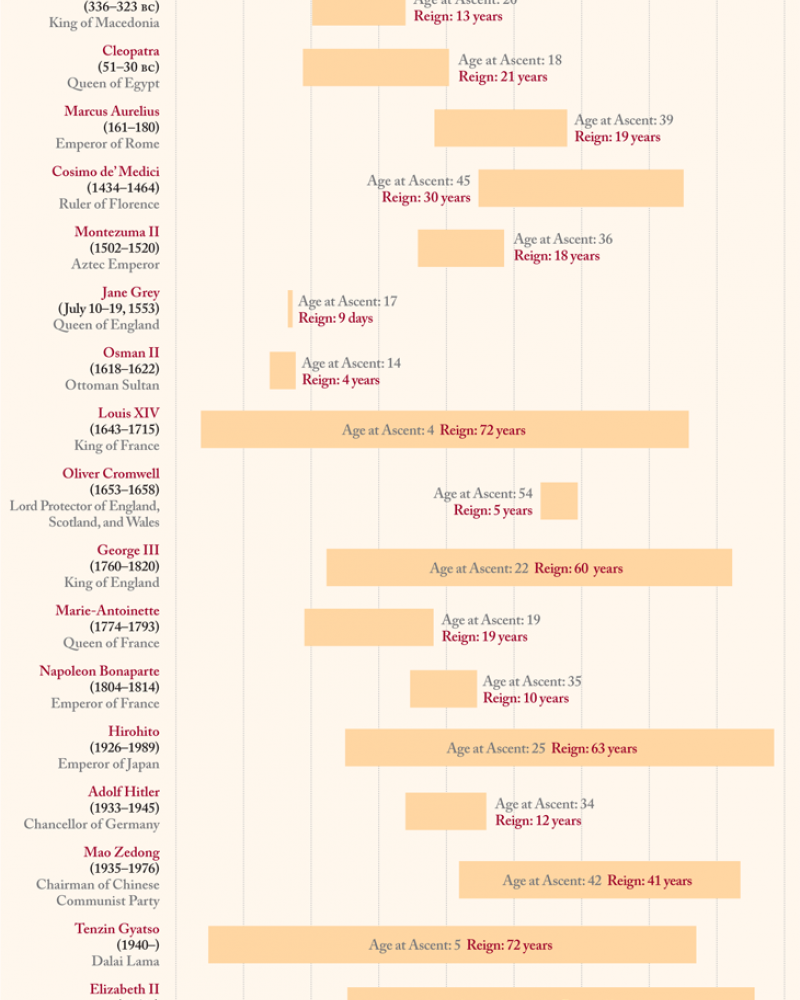 Ages at which rulers assumed power and the lengths of their reigns.
View
I say violence is necessary. It is as American as cherry pie.
—H. Rap Brown, 1967
Lapham'sDaily
Stay Updated Subscribe to the LQ Newsletter

DÉjÀ Vu
2020:
Exoplanet revealed to be nothing but a large cloud of dust.
1903:
Supposed irrigation canals on Mars are merely optical illusions.
More

The World in Time
Lewis H. Lapham speaks with the author of Hitler's First Hundred Days: When Germans Embraced the Third Reich. More