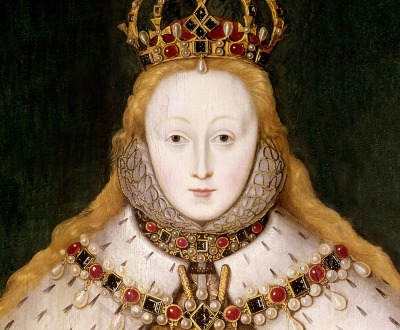 Queen Elizabeth I, c. 1600. National Portrait Gallery, London. 
Politics
Volume V, Number 4 | fall 2012
Miscellany
In The Third Man, Orson Welles' character Harry Lime says, "In Italy for thirty years under the Borgias, they had warfare, terror, murder, and bloodshed, but they produced Michelangelo, Leonardo da Vinci, and the Renaissance. In Switzerland, they had brotherly love, they had five hundred years of democracy and peace, and what did that produce? The cuckoo clock." Graham Greene, who co-wrote the script with director Carol Reed, said that it was "the best line of the film"—and that Welles wrote it. Welles recalled, "When the picture came out, the Swiss very nicely pointed out to me that they've never made any cuckoo clocks—they all come from the Schwarzwald in Bavaria!"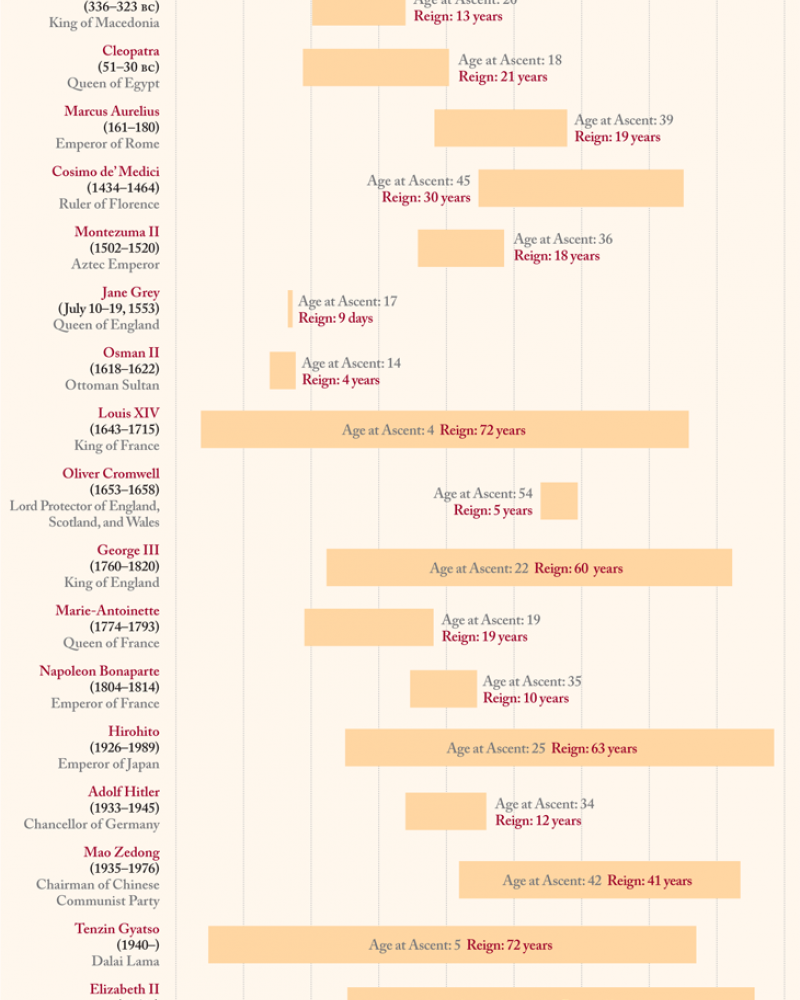 Ages at which rulers assumed power and the lengths of their reigns.
View
My people and I have come to an agreement that satisfies us both. They are to say what they please, and I am to do what I please.
—Frederick the Great,
c.
1770
Lapham'sDaily
Stay Updated Subscribe to the LQ Newsletter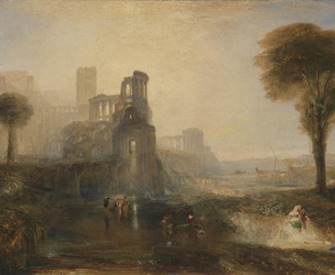 DÉjÀ Vu
2021:
Woman creates an NFT artwork out of Instagram messages with a celebrity.
1757:
Woman creates an epistolary novel out of love letters with a nobleman.
More

The World in Time
Lewis H. Lapham speaks with the author of American Republics: A Continental History of the United States, 1783–1850. More