Still Life with Ham, by Philippe Rousseau, c. 1870. The Metropolitan Museum of Art, Catharine Lorillard Wolfe Collection, Wolfe Fund, 1982.
Food
Volume IV, Number 3 | summer 2011
Miscellany
As a young man studying in Amsterdam, Vincent van Gogh on August 18, 1877, wrote to his brother Theo, "I breakfasted on a piece of dry bread and a glass of beer—that is what Dickens advises for those who are on the point of committing suicide, as being a good way to keep them, at least for some time, from their purpose." 
The belly is the reason why man does not mistake himself for a god.
—Friedrich Nietzsche, 1886
Lapham'sDaily
Stay Updated Subscribe to the LQ Newsletter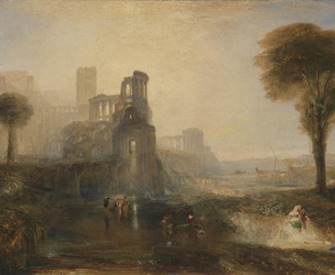 DÉjÀ Vu
2021:
Woman creates an NFT artwork out of Instagram messages with a celebrity.
1757:
Woman creates an epistolary novel out of love letters with a nobleman.
More

The World in Time
Lewis H. Lapham speaks with the author of American Republics: A Continental History of the United States, 1783–1850. More