Merry Company on a Terrace, by Jan Steen, c. 1670. © The Metropolitan Museum of Art, Fletcher Fund, 1958.
Music
Volume X, Number 4 | fall 2017
Miscellany
According to his official North Korean biography, Kim Jong Il initiated "an epochal change in the history of the modern opera" by introducing an offstage song called a pangchang—an innovation, claims the bio, "greater than the discovery of the heliocentric theory by Nicolaus Copernicus or the discovery of the New World by Christopher Columbus."
Extraordinary how potent cheap music is.
—Noël Coward, 1930
Lapham'sDaily
Stay Updated Subscribe to the LQ Newsletter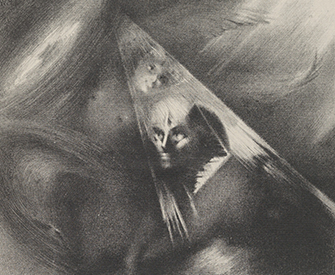 Roundtable
How Anna Kavan's fiction questioned reality, destroyed the earth, and brought art into the future. More

DÉjÀ Vu
2018:
Man auctions Dixie cup that could have touched the lips of Elvis.
1921:
Man auctions Lord Byron's cup made from a human skull.
More

The World in Time
Lewis H. Lapham talks with Holger Hoock, author of Scars of Independence: America's Violent Birth, at a New York Public Library event. More