Merry Company on a Terrace, by Jan Steen, c. 1670. © The Metropolitan Museum of Art, Fletcher Fund, 1958.
Music
Volume X, Number 4 | fall 2017
Miscellany
Irving Berlin composed most of his songs in F-sharp major; the six sharp notes in the scale meant he could play the black keys of the piano almost exclusively. Eventually, for purposes of technical variety, he had a lever mechanism installed that allowed him to modulate into other keys without changing his playing.
Music melts all the separate parts of our bodies together.
—Anaïs Nin, 1939
Lapham'sDaily
Stay Updated Subscribe to the LQ Newsletter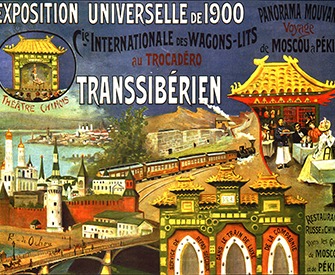 Roundtable
What to eat—and avoid—on the Trans-Siberian Railway. More

DÉjÀ Vu
2018:
Woman announces she is divorcing her pirate ghost husband.
1926:
Man sues wife for adultery with a ghost.
More

The World in Time
Lewis H. Lapham talks with Joseph J. Ellis, author of American Dialogue: The Founders and Us. More