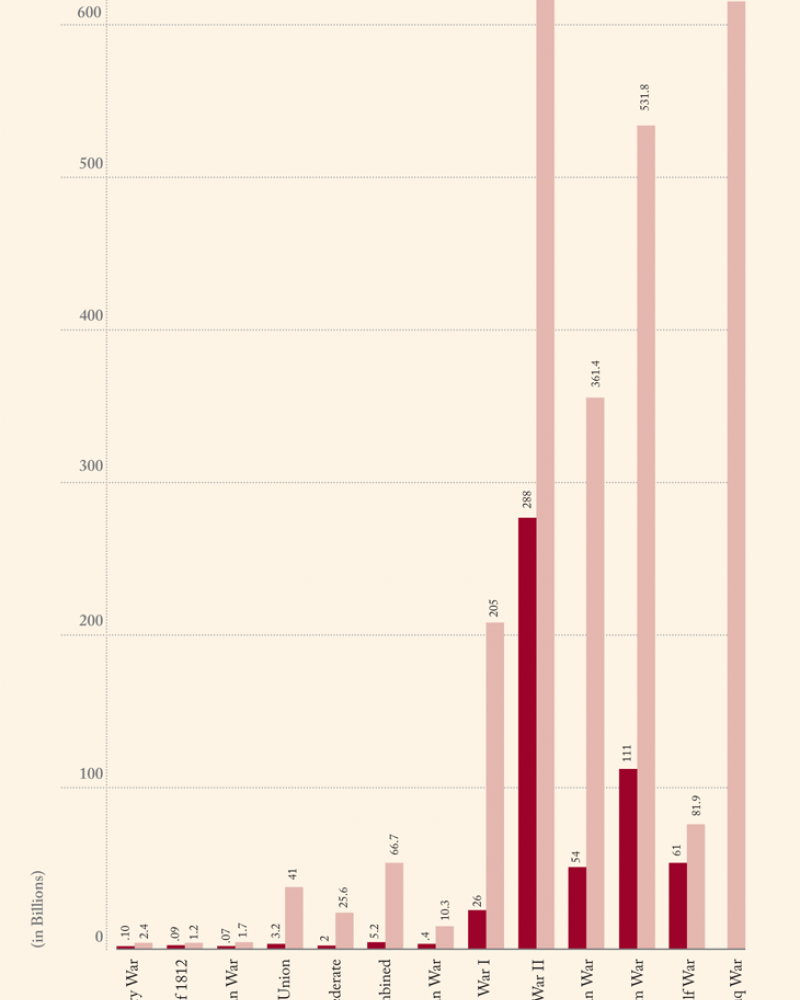 From the Revolutionary War to the Iraq War.
View
Military names from the Liberian Civil War.
View
Eight wounds sustained by Alexander the Great.
View
Rates of fire for weapons throughout the ages.
View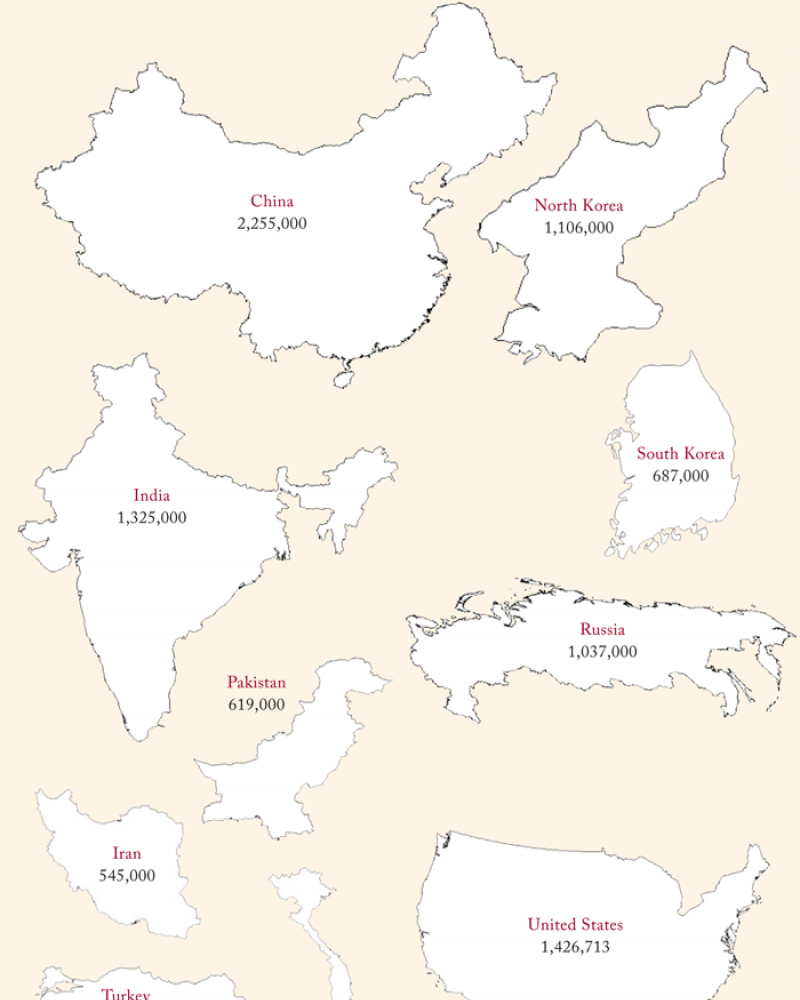 Troop sizes from around the world.
View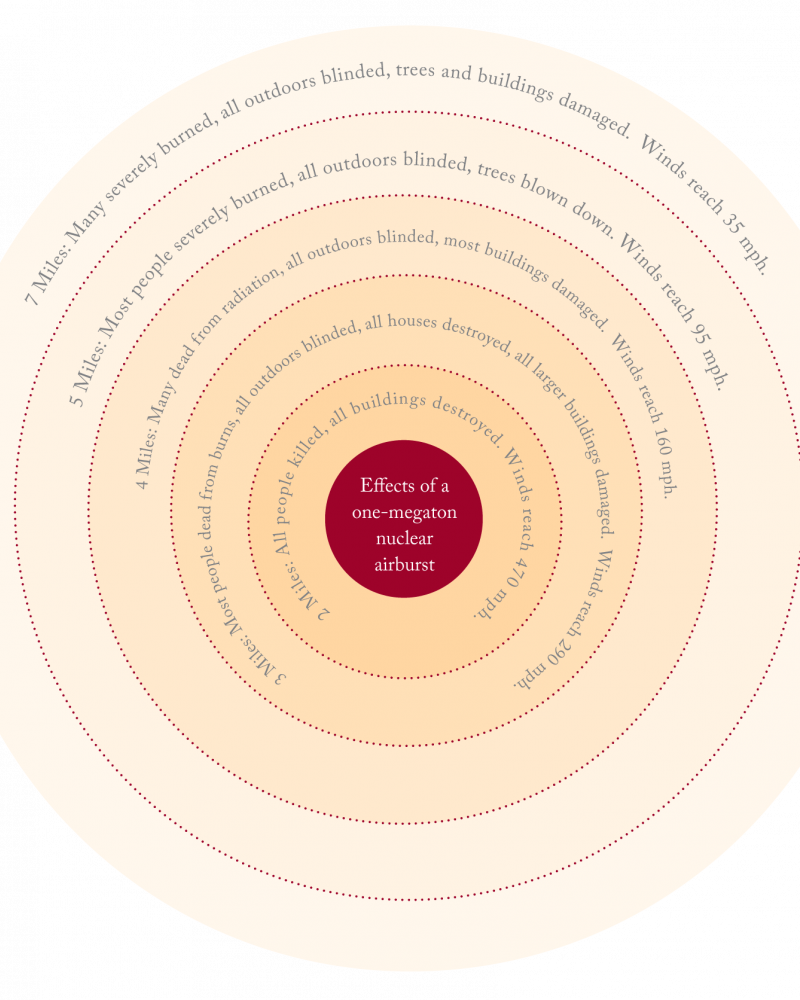 The effects of a one-megaton nuclear airburst.
View
Military conflicts since the birth the of United States.
View
A U.S. serviceman's chances of death in battle.
View
The BBC thought twice about playing these songs during the Persian Gulf War.
View
Nations enlisted for the liberation of Baghdad, then and now.
View
Emptying the pockets of soldiers in the Vietnam War.
View
U.S. military condolence reimbursements.
View