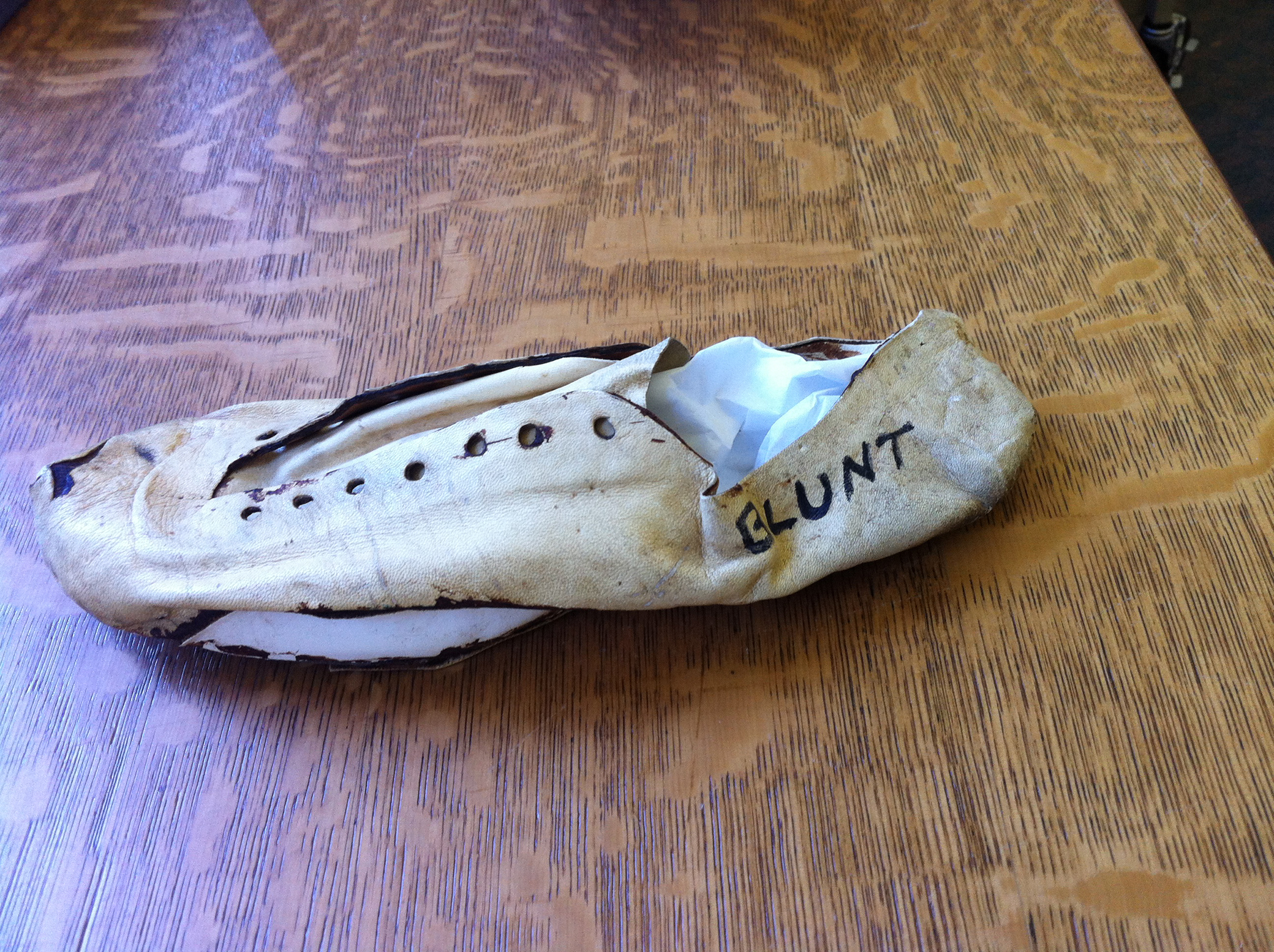 Each issue of Lapham's Quarterly, celebrating its tenth anniversary this year, addresses a theme—States of War, States of Mind, Food, Youth, Animals—by drawing on primary sources throughout history, finding the rhymes and dissonances in how these topics have played out and been perceived over the centuries. In this new series, we open up the sleuthing beyond our staff and four annual themes by letting historians and writers share what they have come across in their recent visits to the archives.
This week's selection comes from Nicholas Smith, author of Kicks: The Great American Story of Sneakers, out now from the Crown Publishing Group.
---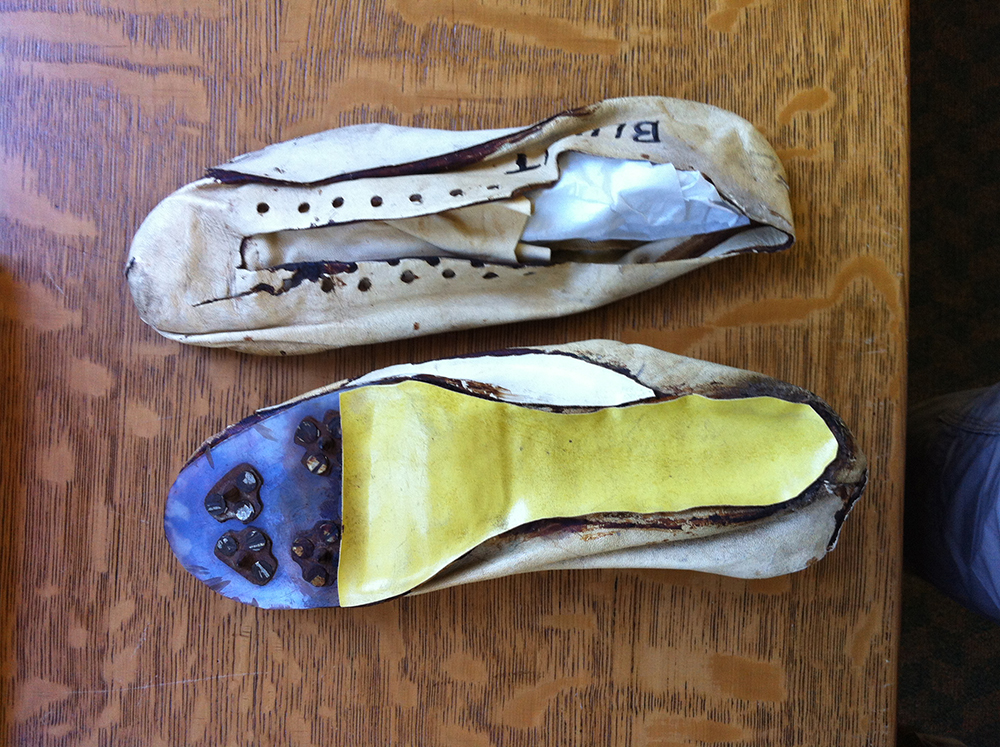 In 1964 a University of Oregon sprinter named David Blunt ran the sixty-yard dash in the Portland Indoor Meet. The most notable thing about this performance wasn't the college student's time of 6.1 seconds but the shoes that he wore, a pair of track spikes handmade for him by his coach Bill Bowerman.
Every track coach wants the best from their athletes, but Coach Bowerman went the extra mile. He would experiment in his backyard by mixing different combinations of rubber to create a better running surface, fashion featherweight running outfits, or concoct his own (poor tasting) sports drink of tea, lemonade, and salt in an effort to shave every possible second off his racer's times. Yet his most indelible contribution to the sport revolved around his experiments with making custom running shoes for his athletes.
When Bowerman began to turn his mind toward shoemaking in the mid-1950s, there weren't many options for quality running shoes; the best track spikes of the day were German engineered and durable, yet expensive. None of the shoe companies he wrote to seemed to take his shoe suggestions seriously. The coach surmised that shoes tailored to each individual athlete would prevent injury and save weight, thereby producing faster times. Using his runners as guinea pigs, Bowerman would experiment with different materials and construction methods while taking copious feedback from his athletes, especially if a shoe fell apart mid-race.
When one of Bowerman's former runners, Phil Knight, returned from an overseas trip with a business opportunity, he remembered his old coach's fascination with running shoes. The pair founded a company that began as an importer for the Japanese athletic shoemaker Onitsuka Tiger. When Knight and Bowerman's little import company started growing and producing its own shoes, it renamed itself Nike and the shoe, as it were, fit.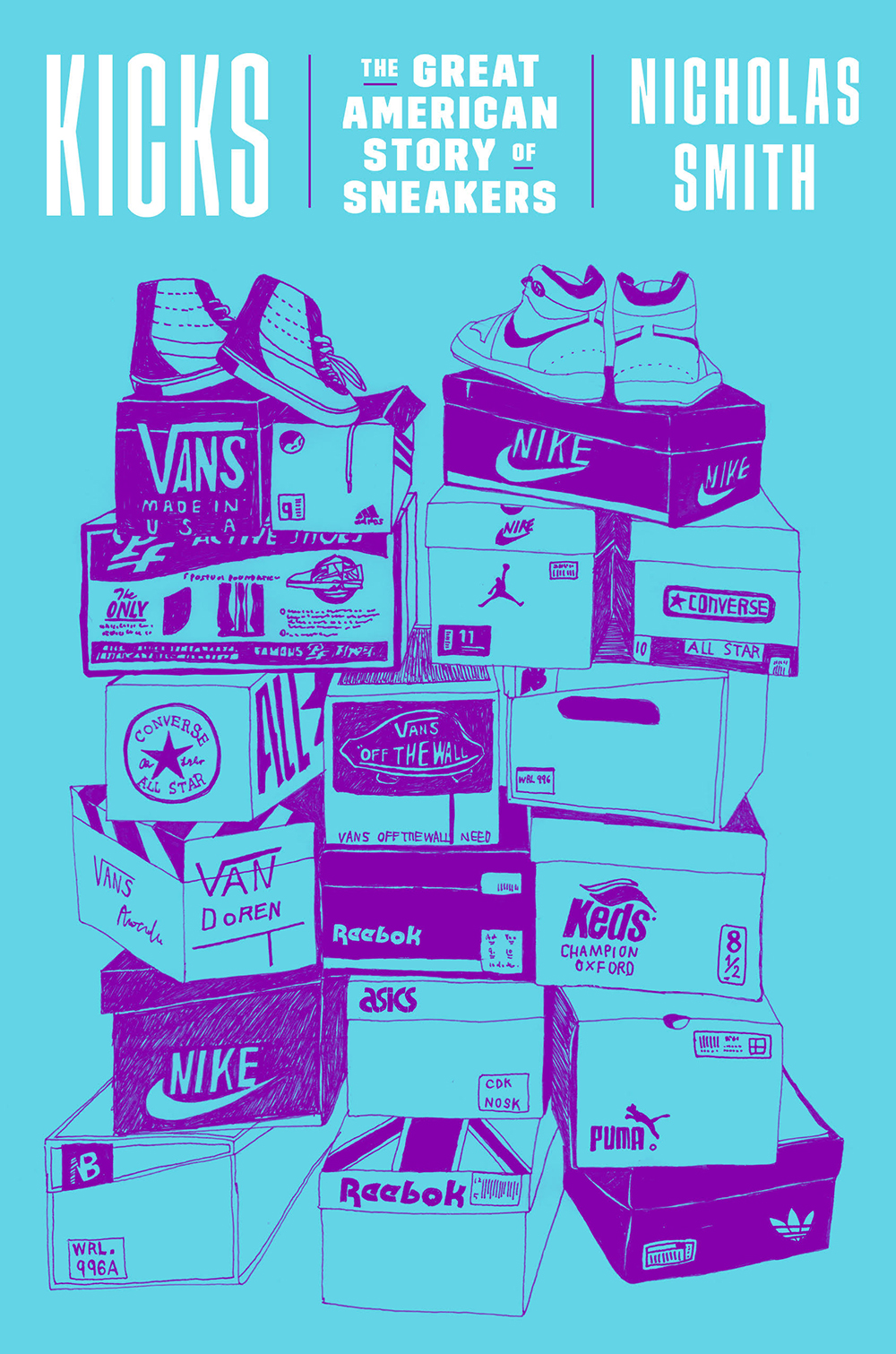 ---
Want to read more? Here are some past posts from this series:
• Victoria Johnson, author of American Eden: David Hosack, Botany, and Medicine in the Garden of the Early Republic
• Emily Ogden, author of Credulity: A Cultural History of U.S. Mesmerism
Anna Clark, author of The Poisoned City: Flint's Water and the American Urban Tragedy
• Jeff Biggers, author of Resistance: Reclaiming an American Tradition
• Randi Hutter Epstein, author of Aroused: The History of Hormones and How They Control Just About Everything
• Christopher Bonanos, author of Flash: The Making of Weegee the Famous
• Anna-Lisa Cox, author of The Bone and Sinew of the Land: America's Forgotten Black Pioneers and the Struggle for Equality
• Philip Dray, author of The Fair Chase: The Epic Story of Hunting in America
• Elaine Weiss, author of The Woman's Hour: The Great Fight to Win the Vote
• Linda Gordon, author of The Second Coming of the KKK: The Ku Klux Klan of the 1920s and the American Political Tradition
• Daegan Miller, author of This Radical Land: A Natural History of American Dissent
• Elizabeth Catte, author of What You Are Getting Wrong About Appalachia
• Ben Austen, author of High-Risers: Cabrini-Green and the Fate of American Public Housing