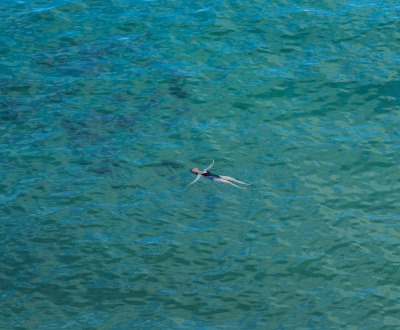 Untitled (November 9, 2013 9:49AM) (detail), by Richard Misrach, 2013. Archival pigment print, 60 x 80 inches. © Richard Misrach, courtesy Fraenkel Gallery, San Francisco, Pace/MacGill Gallery, New York, and Marc Selwyn Fine Art, Los Angeles.
States of Mind
Volume XI, Number 1 | winter 2018
Miscellany
A CIA report declassified in 2000 revealed concerns about extrasensory perception during the space race in the 1960s: a Russian newspaper argued that cosmonauts "get together mentally with each other easier than with people on Earth," while a Chicago Tribune columnist worried that the Soviets "may be the first to put a human thought in orbit or achieve mind-to-mind communication with men on the moon."
Don't lose your mind unless you have paid for it.
—Stanisław Jerzy Lec, 1957