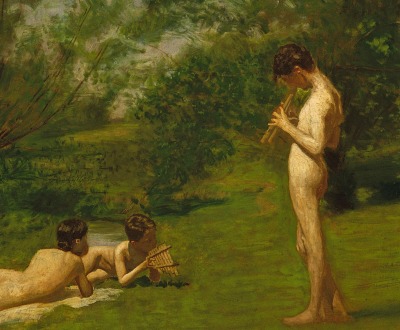 Arcadia, by Thomas Eakins, c. 1883. The Metropolitan Museum of Art, Bequest of Miss Adelaide Milton de Groot, (1876–1967), 1967.
Youth
Volume VII, Number 3 | summer 2014
Miscellany
Phia Rilke's infant daughter had died a year before she gave birth to her son. She named him René Maria—sometimes referring to him as Fräulein, Margaret, and Sophie—and gave him dolls to play with, dressing him as a girl until he was six years old. The poet did not start using Rainer instead of René until he was in his twenties.
The thing that impresses me most about America is the way parents obey their children.
—Edward VIII, 1957