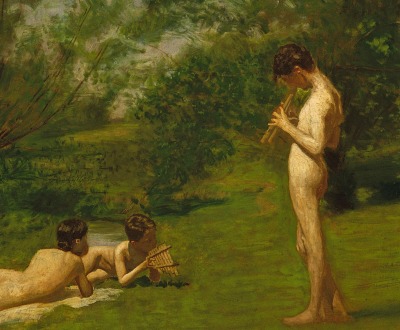 Arcadia, by Thomas Eakins, c. 1883. The Metropolitan Museum of Art, Bequest of Miss Adelaide Milton de Groot (1876–1967), 1967.
Youth
Volume VII, Number 3 | summer 2014
Miscellany
Alfred, Lord Tennyson, once said of Lord Byron, "I was fourteen when I heard of his death. It seemed an awful calamity; I remember I rushed out of doors, sat down by myself, shouted aloud, and wrote on the sandstone: BYRON IS DEAD!"
Most men employ the first years of their life in making the last miserable.
—Jean de La Bruyère, 1688
Lapham'sDaily
Stay Updated Subscribe to the LQ Newsletter

Roundtable
A debate in Berkeley about the power of a name. More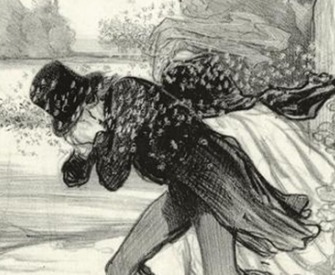 DÉjÀ Vu
2018:
The NYPD beekeeper vacuums up a swarm of bees on a hot dog stand in Times Square.
1906:
Bees take over a Los Angeles street as spectators watch.
More

The World in Time
Lewis H. Lapham talks with Jim Holt, author of When Einstein Walked with Gödel: Excursions to the Edge of Thought. More