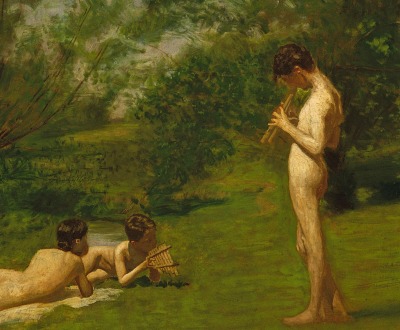 Arcadia, by Thomas Eakins, c. 1883. The Metropolitan Museum of Art, Bequest of Miss Adelaide Milton de Groot (1876–1967), 1967.
Youth
Volume VII, Number 3 | summer 2014
Miscellany
After watching a performance of his play Peter Pan with his five-year-old godson, J. M. Barrie asked the boy what he had liked best. "What I think I liked best," the boy replied, "was tearing up the program and dropping the bits on people's heads."
Rejoice, young man, while you are young, and let your heart cheer you in the days of your youth. Follow the inclination of your heart and the desire of your eyes, but know that for all these things God will bring you into judgment.
—Book of Ecclesiastes,
c.
200
BC