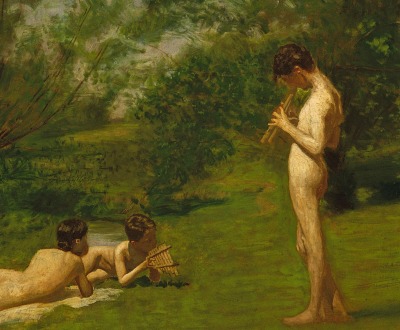 Arcadia, by Thomas Eakins, c. 1883. The Metropolitan Museum of Art, Bequest of Miss Adelaide Milton de Groot (1876–1967), 1967.
Youth
Volume VII, Number 3 | summer 2014
Miscellany
The first lines spoken by the old shepherd in William Shakespeare's The Winter's Tale are, "I would there were no age between ten and three-and-twenty, or that youth would sleep out the rest; for there is nothing in the between but getting wenches with child, wronging the ancientry, stealing, fighting."
No one's serious at seventeen.
—Arthur Rimbaud, 1870