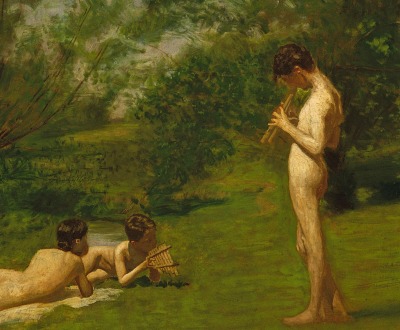 Arcadia, by Thomas Eakins, c. 1883. The Metropolitan Museum of Art, Bequest of Miss Adelaide Milton de Groot (1876–1967), 1967.
Youth
Volume VII, Number 3 | summer 2014
Miscellany
Paul Cézanne's father, a banker, was fond of telling his son, "Young man, young man, think of the future! With genius you die, with money you live." At least this is according to Émile Zola, who recalled the words of admonishment in one of his letters to his friend Paul. The two had first met as teenagers at boarding school in the 1850s.
Even members of the nobility, let alone persons of no consequence, would do well not to have children.
—Yoshida Kenko,
c.
1330
Lapham'sDaily
Stay Updated Subscribe to the LQ Newsletter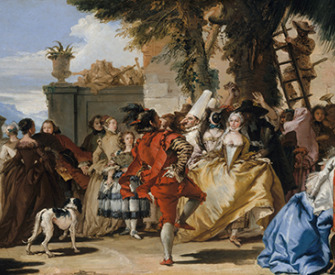 DÉjÀ Vu
2022:
Brazilian blocos ignore ban on Carnival celebrations.
1576:
Italian plague patients ignore ban on dance parties.
More

The World in Time
Lewis H. Lapham speaks with the author of The Man Who Understood Democracy: The Life of Alexis de Tocqueville. More