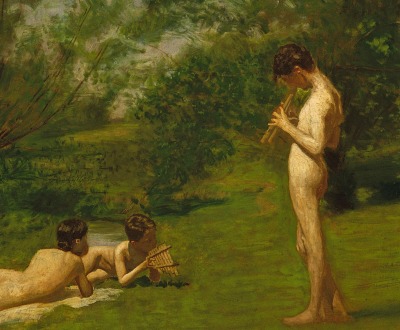 Arcadia, by Thomas Eakins, c. 1883. The Metropolitan Museum of Art, Bequest of Miss Adelaide Milton de Groot, (1876–1967), 1967.
Youth
Volume VII, Number 3 | summer 2014
Miscellany
Joseph Conrad recalled, "It was in 1868, when nine years old or thereabouts, that while looking at a map of Africa of the time and putting my finger on the blank space then representing the unsolved mystery of that continent, I said to myself, with absolute assurance and an amazing audacity which are no longer in my character now, 'When I grow up I shall go there.'"
The thing that impresses me most about America is the way parents obey their children.
—Edward VIII, 1957
Lapham'sDaily
Stay Updated Subscribe to the LQ Newsletter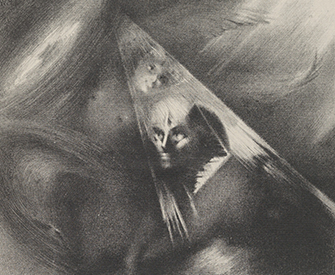 Roundtable
How Anna Kavan's fiction questioned reality, destroyed the earth, and brought art into the future. More

DÉjÀ Vu
2018:
Man auctions Dixie cup that could have touched the lips of Elvis.
1921:
Man auctions Lord Byron's cup made from a human skull.
More

The World in Time
Lewis H. Lapham talks with Holger Hoock, author of Scars of Independence: America's Violent Birth, at a New York Public Library event. More