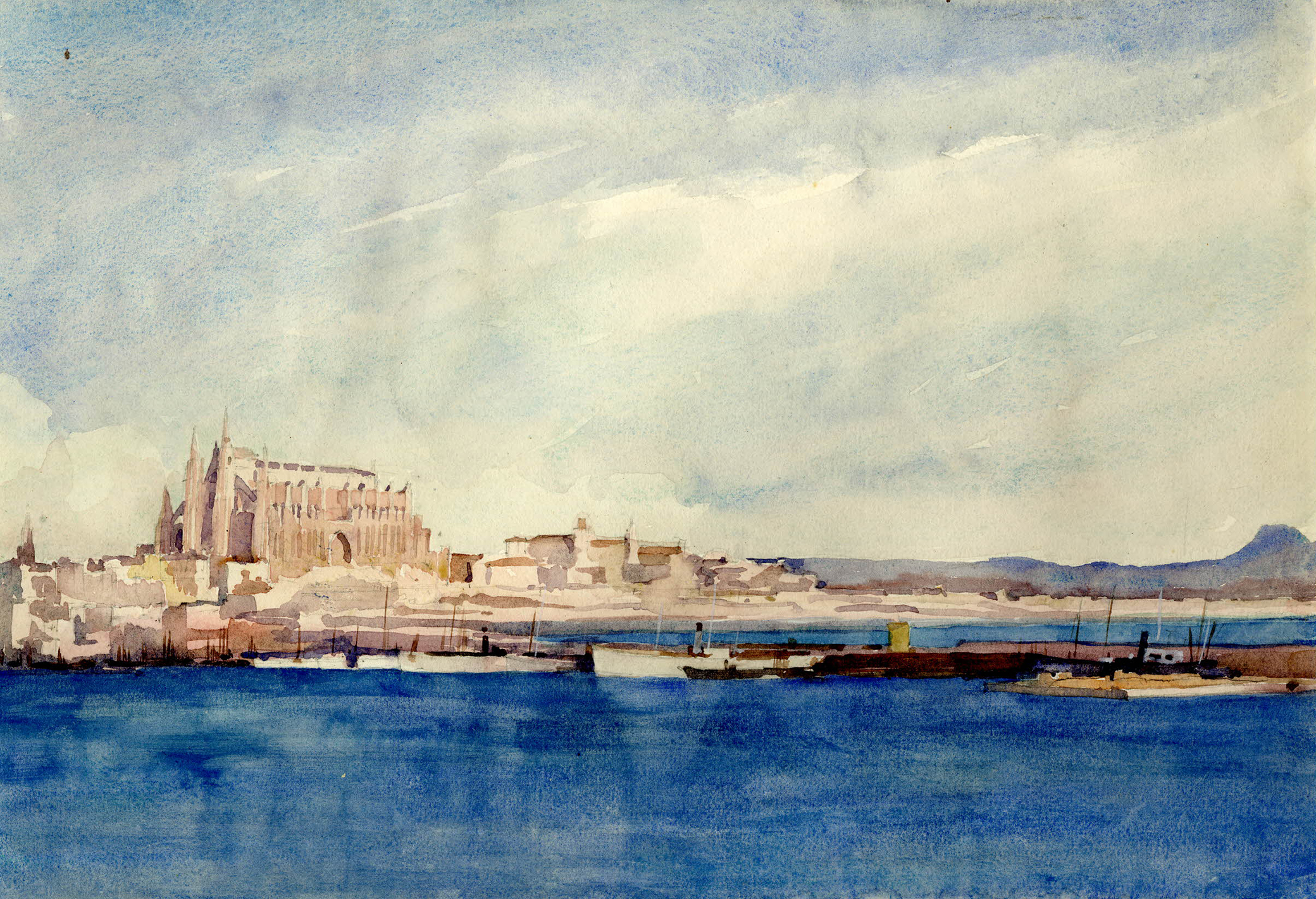 It was an odd time to visit Majorca. Civil war had flashed throughout Spain since the death five years earlier of King Ferdinand VII, which ignited familial disagreement over whether his successor would be his brother, Carlos, or his infant daughter, Isabella, whose interests were looked after by her mother, Maria Christina, Ferdinand's widow and regent of Spain. Refugees and émigrés descended on the island seeking sanctuary, finding instead Carlists and Christinos as partisan there as they were on the mainland. The commander-in-chief issued a dramatic order just three days before Frédéric Chopin and George Sand's arrival:
The district of the island of Majorca is declared to be in a state of war. Henceforth everybody will be subject to military authority, without prejudice to other constituted authorities who will continue in the legal exercise of their respective functions, albeit with the obligations of obeying and complying with whatever may be required of them in the interest of public security.
In Palma they took the only habitable accommodation available, semi-furnished rooms in a former military barracks on Calle de la Marina, close to the old Arab Quarter. A modern plaque—high up on the stone, its names and dates in perfect order—verifies the street's most famous inhabitants: the polish musician frédéric chopin and the french writer george sand lodged in this street on 8 november 1838, the day they arrived in mallorca, a visit to the island that ended on 13 february 1839.
Chopin's health and mood in these initial days were promising. To his Polish friend and copyist Julian Fontana in Paris he wrote of turquoise skies and lapis lazuli seas, emerald mountains and clear, clean air, palms and cedars, olive and orange trees, figs and pomegranates—everything to be found in the hothouses of Paris' Jardin des Plantes. He described the sunshine and moderate temperatures, the summer clothes worn by the townsfolk, the guitars at night playing for hours at a time. "Oh, my dear fellow, I am really beginning to live. I am close to all that is most beautiful. I am a better man."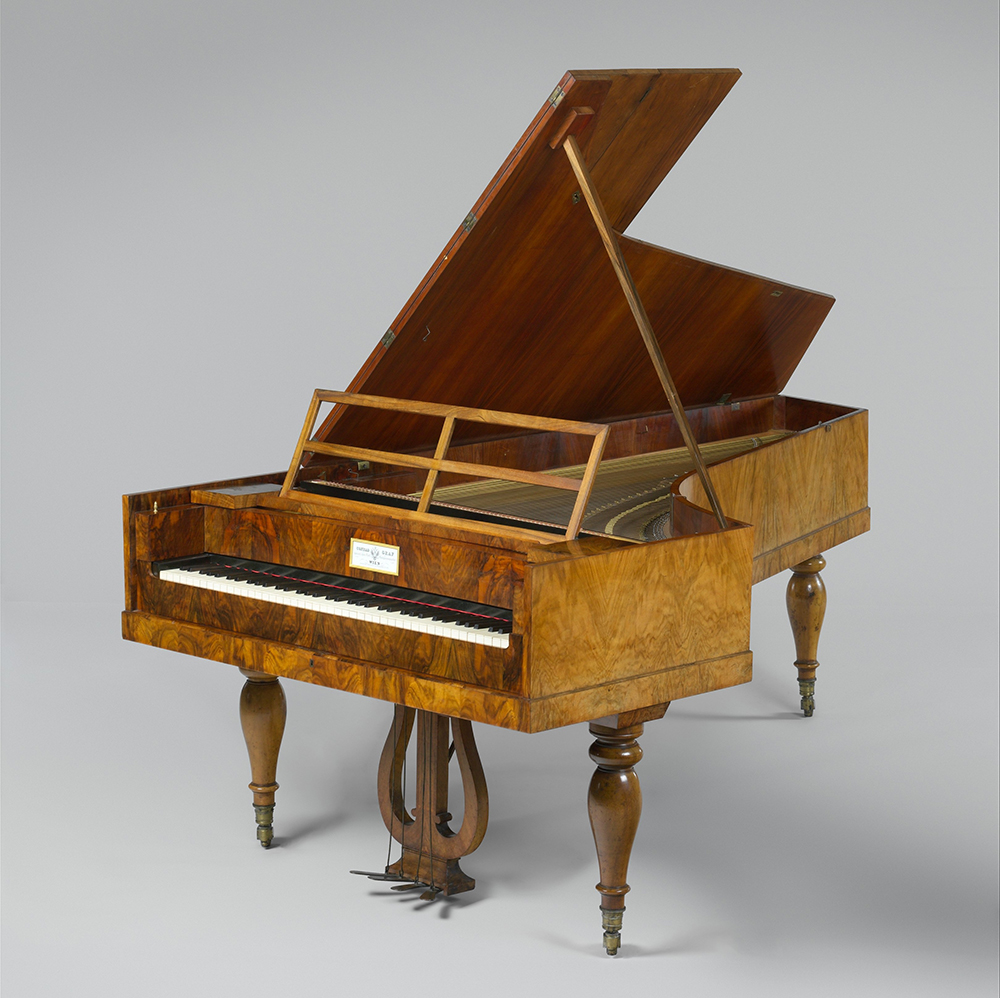 Sand thought the climate as warm as a French June, perfect for exploring the port's mix of High Gothic splendor and Moorish remnants: ramparts and stone peasant houses; thermal baths; unfamiliar street names; carved lintels and arabesque scrolls; tall windows divided by slender pillars; ornamental staircases leading up to enormous dark, bare rooms; and, beyond the city, the Jardines de Alfabia, nestled into terraced hills and irrigated by waterwheels.
"I dream of music," Chopin wrote to Camille Pleyel, his French publisher, soon after arriving, "but I can't write any because there are no pianos to be had here—in that respect it is a barbarous country." It was the complaint of an artist thrown from his routine, a composer who habitually wrote his exceptionally original works at the piano and who now found himself without the one tool he needed. So after a week of industry at full tilt belowstairs but little of it above, Chopin, Sand, her children, and the maid moved to a house in Establiments, off the Palma road, a small enclave northwest of the port, a property found for them by the French consul, Monsieur Fleury.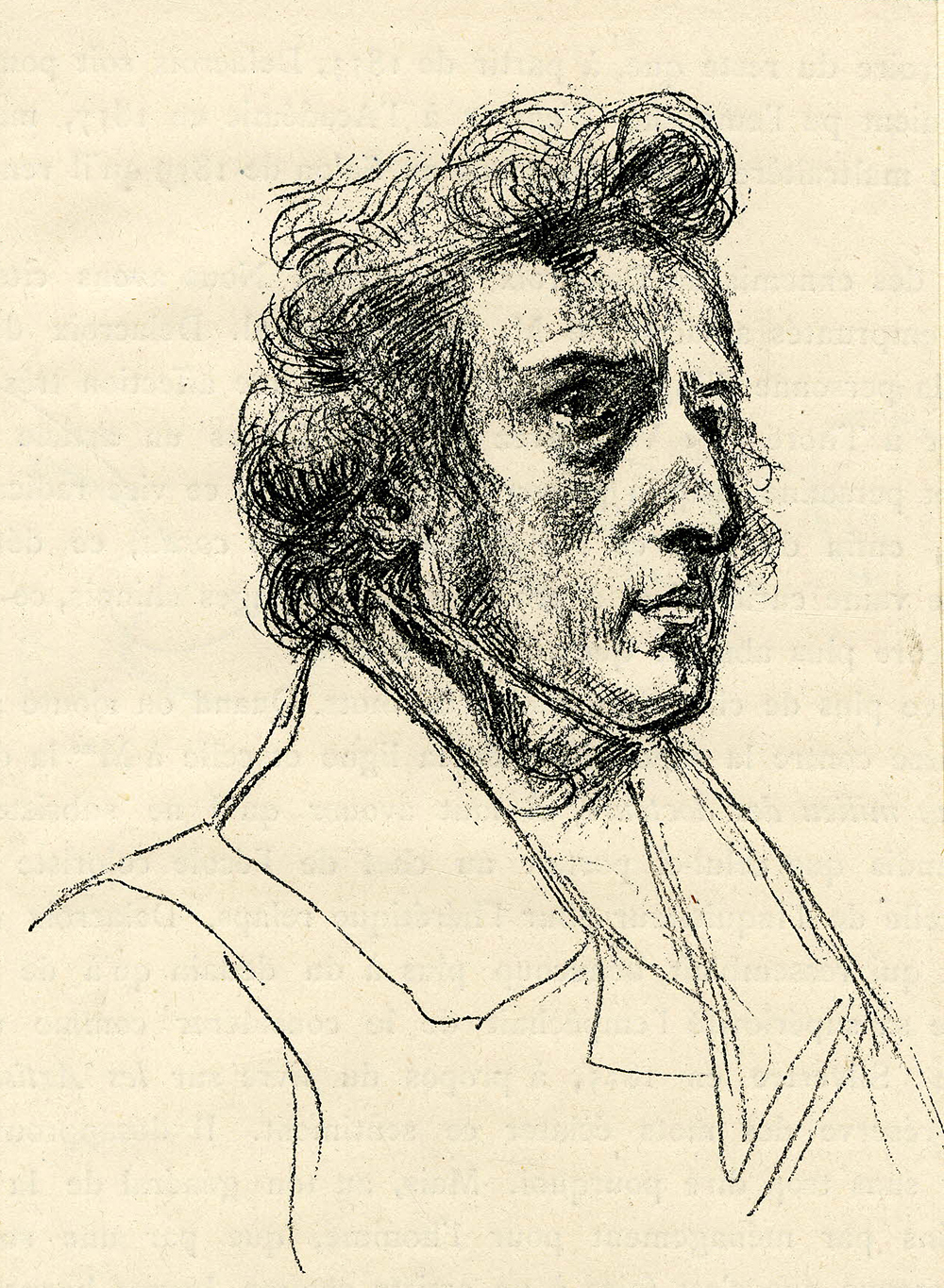 Son Vent—the summer house in Establiments, which translates from Mallorquí as House of the Wind—cost Chopin and Sand fifty francs a month and was kitted out with wooden camp beds padded with paper-thin mattresses, straw-bottomed chairs, and rough-cut wooden tables. There were glazed windows in most rooms, though there were neither fireplaces nor chimneys, just a small brazier that filled the house with noxious fumes but little heat, and left the occupants with dry throats and charcoal-smoked eyes.
Chopin, weakened by the stench and suffocating effect of the charcoal smoke, was by no means well in Establiments. And despite temperatures of sixty-four degrees and air outside scented with roses, oranges, and figs, he caught a feverish cold. A succession of doctors (the grandest charging forty-five francs for his advice) prodded him and made dire pronouncements. "It is all having a bad effect on the Preludes," he told Fontana in early December, referring to the collection of piano pieces that had occupied his imagination for some time, the thread of which he was attempting to pick up in Majorca. "God knows when you will receive them."
Before leaving Paris, Chopin had ordered from Pleyel a pianino, but it reached Marseilles only as he was writing to Fontana at the beginning of December, where it was loaded on to a merchant ship, destined, Chopin feared, to spend the next months in one or other port, hostage to rains and customs bottlenecks, to the lethargy that accompanies the onset of winter. "The lack of a piano is a source of great distress to me on the boy's account," Sand told Grzymała on December 3, just as Chopin's health returned. "He has hired a local one which gives him more vexation than consolation. All the same he is working." The instrument was made by Juan Bauza of Mission Street, Palma.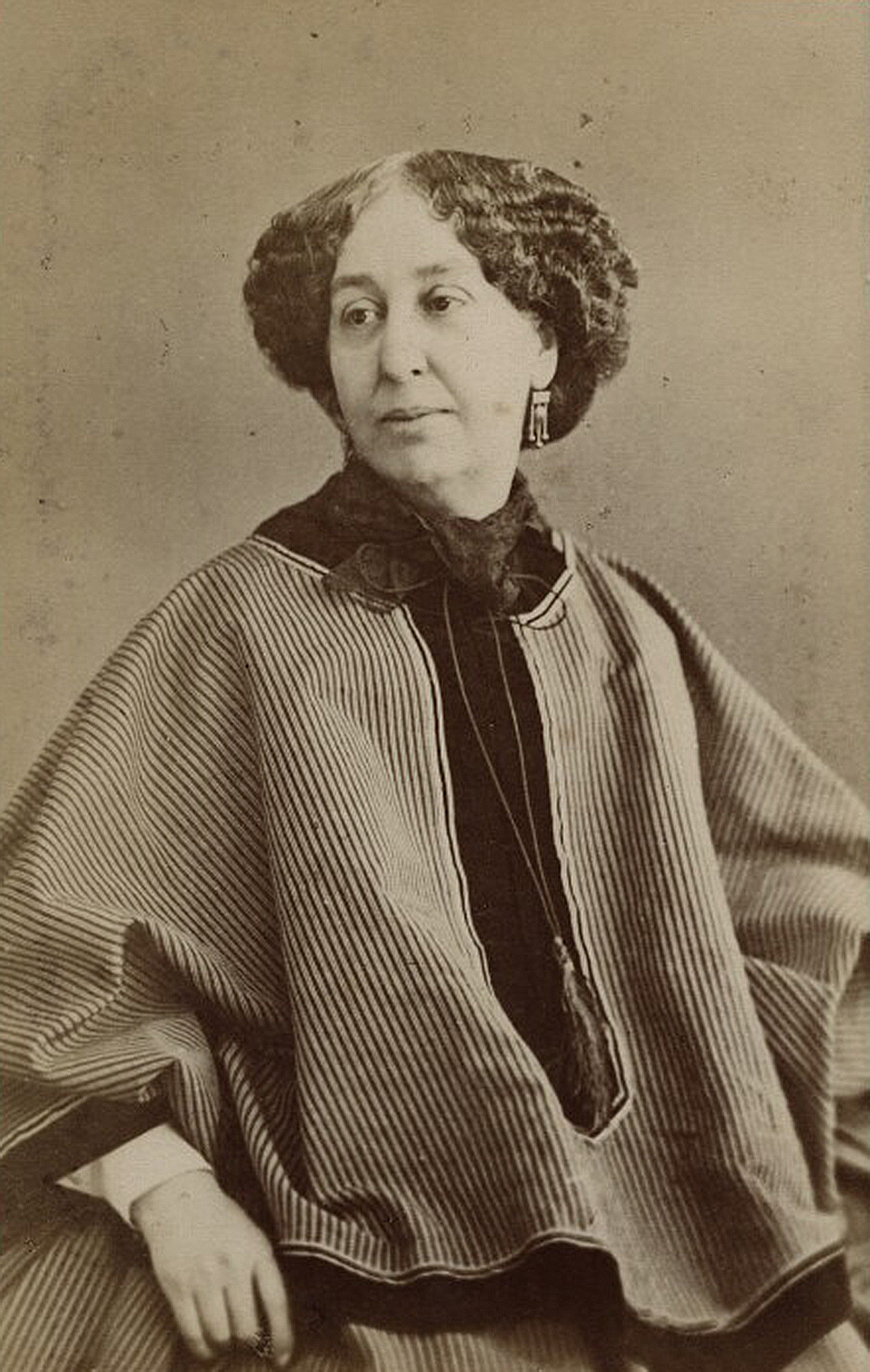 Majorca was indeed then a musical backwater, insulated from the pianoforte's sudden and immense popularity throughout mainland Europe in the 1820s and 1830s, sparked by the achievements of Pleyel (Paris), Conrad Graf (Vienna), John Broadwood and Sons (London), Sébastien Erard and his nephew Pierre (Paris), each firm lodging new patents with a regularity that challenged the others. Hélène Choussat de Canut, whose husband Bazile acted as Sand's banker while she was in Majorca, had bought from a previous French consul a Pape piano—a model Chopin almost certainly knew from his visits to Pape's showroom and concert hall on the rue des Bons-Enfants in Paris—though an instrument of this quality was a rarity on the island.
In Palma, Bauza was completely isolated from these European developments. He lived less than a kilometer from the artillery barracks. Apart from his address and this piano, nothing is known of him—not even whether he was responsible for a number of instruments or was merely a hobbyist, a single project on his mind, inspired by something he had seen or read about. Perhaps he was one of Majorca's famously slow carpenters, about whom Sand is so rude in Un hiver à Majorque: a good furniture maker would have the skills and tools to build a piano. Or a clockmaker, schooled in fine machinery and intricate mechanics, self-taught if necessary (as was the horologist John Harrison): a clockmaker too would know how to make a piano if he put his mind to it.
There was then no one single way to build one: it was much like the automobile industry at the end of the century, inventors and keen-eyed engineers advancing their own ideas, often their own patents, consensus following only later. Consolidation of sorts came only in the 1860s and subsequently, thanks largely to the craft and innovation of Henry Engelhard Steinway and his five sons in their loft on Varick Street, Manhattan. Before Steinway, piano makers simply responded as best they could to the challenges laid down by great composers: Beethoven in his final five sonatas (1816–22); Liszt in his Sonata in B Minor (1853, the year Steinway, Blüthner, and Bechstein were founded); Brahms in his first concerto (1858).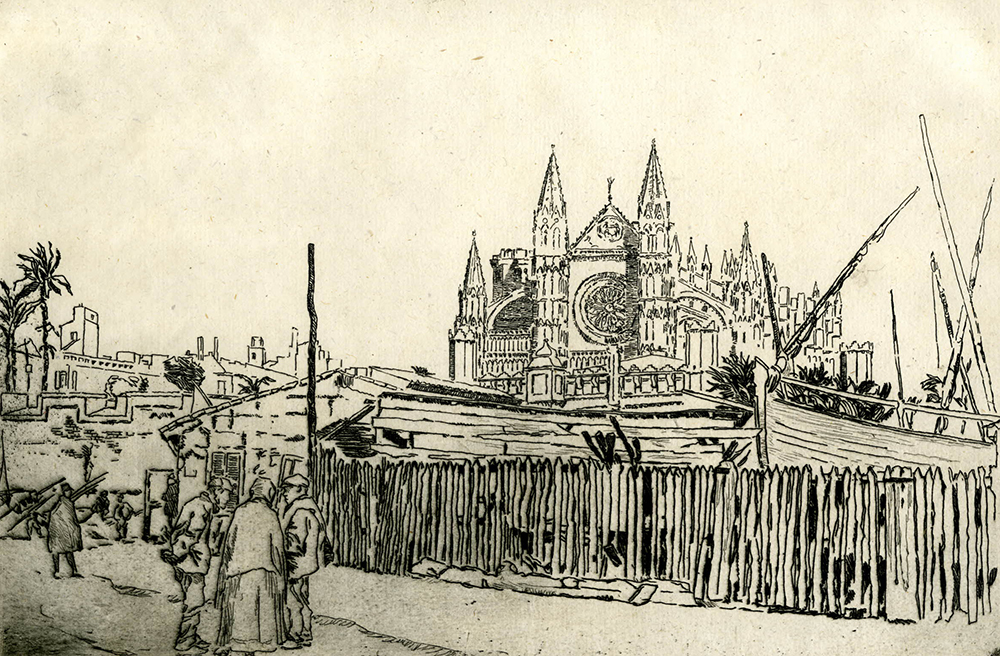 So the nascent revolution of the 1830s and 1840s—which saw instruments gradually increase in size, and strings and frame in tension—was not solely concerned with the pianos being made: what also now mattered was the way they were played (and by whom), and the music being written for them. Liszt exploited the possibilities of Sébastien Erard's double escapement action—whereby a note could be restruck before the hammer had returned to its resting position, a technique that aped Paganini on the violin and which sounded startling on a keyboard—and changed the physicality of piano playing: a pianist's arms, shoulders, and back were now pressed into service to add weight and heft to the attack. Pianos and pianists were suddenly required to do far more, as Liszt acknowledged in the late 1830s, writing about instruments that ran from four As below middle C (A0) to four Gs above (G7). "In its span of seven octaves [the piano] embraces the range of an orchestra; the ten fingers of a single man suffice to render the harmonies produced by the combined forces of more than one hundred concerted instruments…We make arpeggios like the harp, prolonged notes like wind instruments, staccatos, and a thousand other effects which once seemed the special prerogative of such and such an instrument." (Saint-Saëns was hardly the only pianist to observe that initially Liszt alone could play his own works.) Such ready innovation ensured the piano's quick passage into popular culture. A year before Chopin and Sand's trip to Majorca, Charles Dickens plotted Mr. Pickwick's escape inside one, removing the innards to make room: consumerism, not solely the advocacy of progressive musicians, was helping drive both industrial and cultural shifts.
By the very circumstances of its construction and its place in the not always linear evolution of the modern piano, Bauza's instrument was out of date before it was completed. It possessed no technological pretensions: it was unable to support thicker or longer strings, greater tension, or a larger compass, its wooden frame and iron bracing a hostage to the island's fierce climate. Yet it had its own beauty, and was in any case a rare artifact: a pianino in Majorca in the 1830s.
Excerpted from Chopin's Piano: In Search of the Instrument That Transformed Music by Paul Kildea. Copyright © 2018 Paul Kildea. With permission of the publisher, W. W. Norton & Company, Inc. All rights reserved.