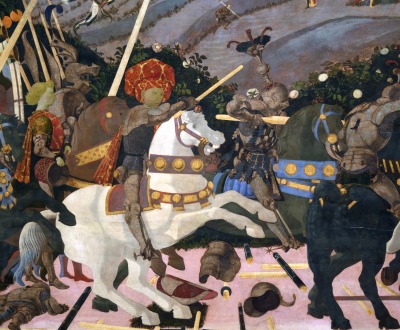 Niccolò Mauruzi da Tolentino at the Battle of San Romano, by Paolo Uccello, c. 1435–1460. National Gallery, London.
States of War
Volume 1, Number 1 | winter 2008
A U.S. serviceman's chances of death in battle.
View
I went [to war] because I couldn't help it. I didn't want the glory or the pay; I wanted the right thing done.
—Louisa May Alcott, 1863
Lapham'sDaily
Stay Updated Subscribe to the LQ Newsletter

DÉjÀ Vu
2020:
Exoplanet revealed to be nothing but a large cloud of dust.
1903:
Supposed irrigation canals on Mars are merely optical illusions.
More

The World in Time
Lewis H. Lapham speaks with the author of Hitler's First Hundred Days: When Germans Embraced the Third Reich. More