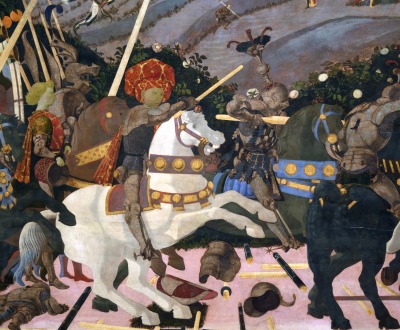 Niccolò Mauruzi da Tolentino at the Battle of San Romano, by Paolo Uccello, c. 1435–1460. National Gallery, London.
States of War
Volume 1, Number 1 | winter 2008
The BBC thought twice about playing these songs during the Persian Gulf War.
View
You may not be interested in war, but war is interested in you.
—Leon Trotsky