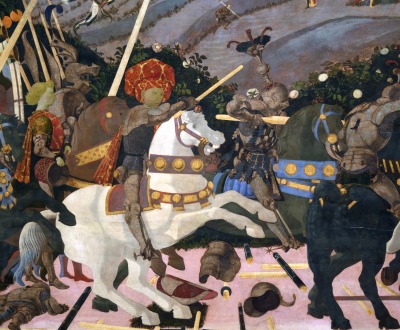 Niccolò Mauruzi da Tolentino at the Battle of San Romano , by Paolo Uccello, c. 1435–1460. National Gallery, London.
States of War
Volume 1, Number 1 | winter 2008
Nations enlisted for the liberation of Baghdad, then and now.
View
Don't talk to me about naval tradition. It's nothing but rum, sodomy, and the lash.
—Winston Churchill, 1939