Each issue of Lapham's Quarterly, celebrating its tenth anniversary this year, addresses a theme—States of War, States of Mind, Food, Youth, Animals—by drawing on primary sources throughout history, finding the rhymes and dissonances in how these topics have played out and been perceived over the centuries. In this new series, we open up the sleuthing beyond our staff and four annual themes by letting historians and writers share what they have come across in their recent visits to the archives.
This week's selection comes from Scott W. Stern, author of The Trials of Nina McCall: Sex, Surveillance, and the Decades-Long Government Plan to Imprison "Promiscuous" Women, now available from Beacon Press.
---
Though most people have forgotten this today, brothels were a common sight in all of America's major cities in the late nineteenth and early twentieth centuries. In many places, sex work was a female-run industry; some madams were prominent members of their communities. Sex workers from this era are often depicted as defiant—as in the above image, which features a glowering missionary and smiling sex workers.
In the 1910s, however, conservative and religious figures began calling for the repression of the sex trade. They demanded the shuttering of "red-light districts"—areas of tolerated prostitution, gambling, and drinking. When the United States entered World War I in 1917, these demands became part of the national war agenda—in order to protect soldiers and sailors from the sexually transmitted infections sex workers were thought to spread, government leaders called for the closure of the brothels. Police, federal officials, and private citizens invaded red-light districts in dozens of cities and arrested or displaced hundreds of women.
Yet sex workers resisted such repressive efforts. "We must live somehow. We are human," wrote a group of Washington, DC, prostitutes, objecting to that city's destruction of their homes and livelihoods. "How many citizens will give employment to women of our class?" In San Francisco, hundreds of prostitutes marched in open opposition to the city's planned destruction of the vice district.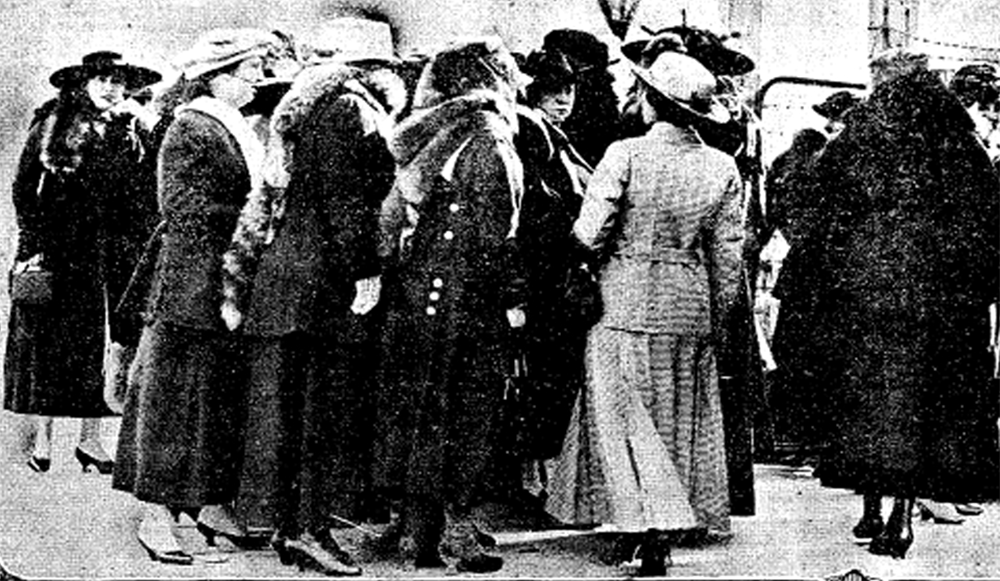 Nonetheless, hundreds of red-light districts—including San Francisco's—were closed by the end of the decade. This forced women out of female-run brothels and onto the streets; sex work became more common, more criminalized, and more likely to feature a business model that took control away from women and placed it in the hands of exploitative men.
Yet resistance continued throughout the century. In the 1960s, for instance, as sexual norms and mores changed across the country, many began to call for the decriminalization of prostitution and other forms of sex work.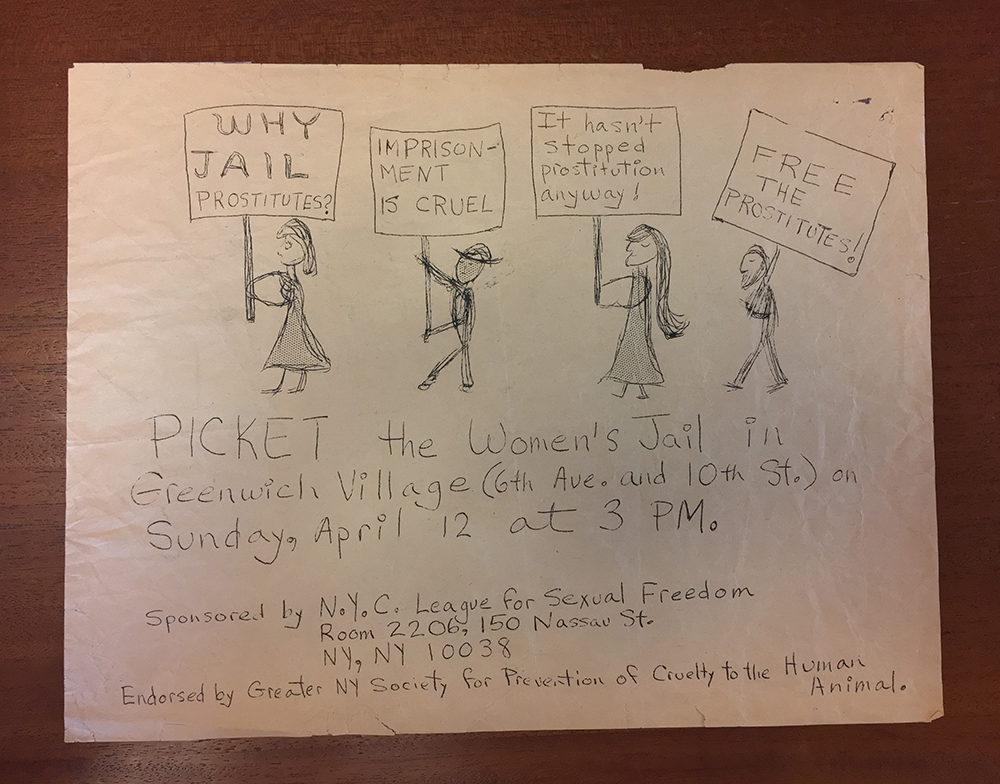 In the 1970s, prostitutes joined together to found organizations like COYOTE (Call Off Your Old Tired Ethics), which were at the forefront of the sex workers' rights movement. Such resistance continues to this day, as thousands of people, men and women, march across the country in opposition to punitive laws like the Stop Enabling Sex Traffickers Act (SESTA) and the Allow States and Victims to Fight Online Sex Trafficking Act (FOSTA).
Want to read more? Here are some past posts from this series:
• Katherine Benton-Cohen, historical adviser for the film Bisbee '17
• John Lingan, author of Homeplace: A Southern Town, a Country Legend, and the Last Days of a Mountaintop Honky-Tonk
• Nicholas Smith, author of Kicks: The Great American Story of Sneakers
• Victoria Johnson, author of American Eden: David Hosack, Botany, and Medicine in the Garden of the Early Republic
• Emily Ogden, author of Credulity: A Cultural History of U.S. Mesmerism
• Anna Clark, author of The Poisoned City: Flint's Water and the American Urban Tragedy
• Christopher Bonanos, author of Flash: The Making of Weegee the Famous
• Anna-Lisa Cox, author of The Bone and Sinew of the Land: America's Forgotten Black Pioneers and the Struggle for Equality
• Philip Dray, author of The Fair Chase: The Epic Story of Hunting in America
• Elaine Weiss, author of The Woman's Hour: The Great Fight to Win the Vote
• Linda Gordon, author of The Second Coming of the KKK: The Ku Klux Klan of the 1920s and the American Political Tradition
• Elizabeth Catte, author of What You Are Getting Wrong About Appalachia
• Ben Austen, author of High-Risers: Cabrini-Green and the Fate of American Public Housing