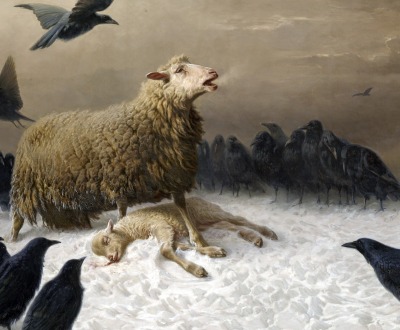 Anguish, by August Friedrich Albrecht Schenck, c. 1878. National Gallery of Victoria, Melbourne.
Animals
Volume VI, Number 2 | spring 2013
Miscellany
In the "Those That Will Work" section of Henry Mayhew's London Labor and London Poor, published in 1861, there is a profile of Jack Black, whose self-appointed title was "Rat and Mole Destroyer to Her Majesty." In addition to exterminating vermin royal and common, Black kept a collection of rats, which included a rare white one. Noting the white rat's popularity with audiences, he bred it to sell the offspring; novelist Beatrix Potter is believed to have bought her albino rat Samuel Whiskers from the exterminator.
Cows are among the gentlest of breathing creatures; none show more passionate tenderness to their young when deprived of them—and, in short, I am not ashamed to profess a deep love for these quiet creatures.
—Thomas De Quincey, 1821
Lapham'sDaily
Stay Updated Subscribe to the LQ Newsletter

Roundtable
A debate in Berkeley about the power of a name. More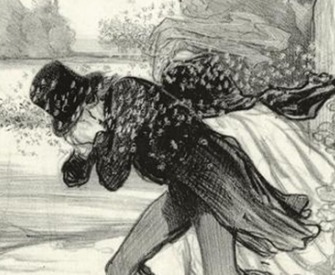 DÉjÀ Vu
2018:
The NYPD beekeeper vacuums up a swarm of bees on a hot dog stand in Times Square.
1906:
Bees take over a Los Angeles street as spectators watch.
More

The World in Time
Lewis H. Lapham talks with Jim Holt, author of When Einstein Walked with Gödel: Excursions to the Edge of Thought. More