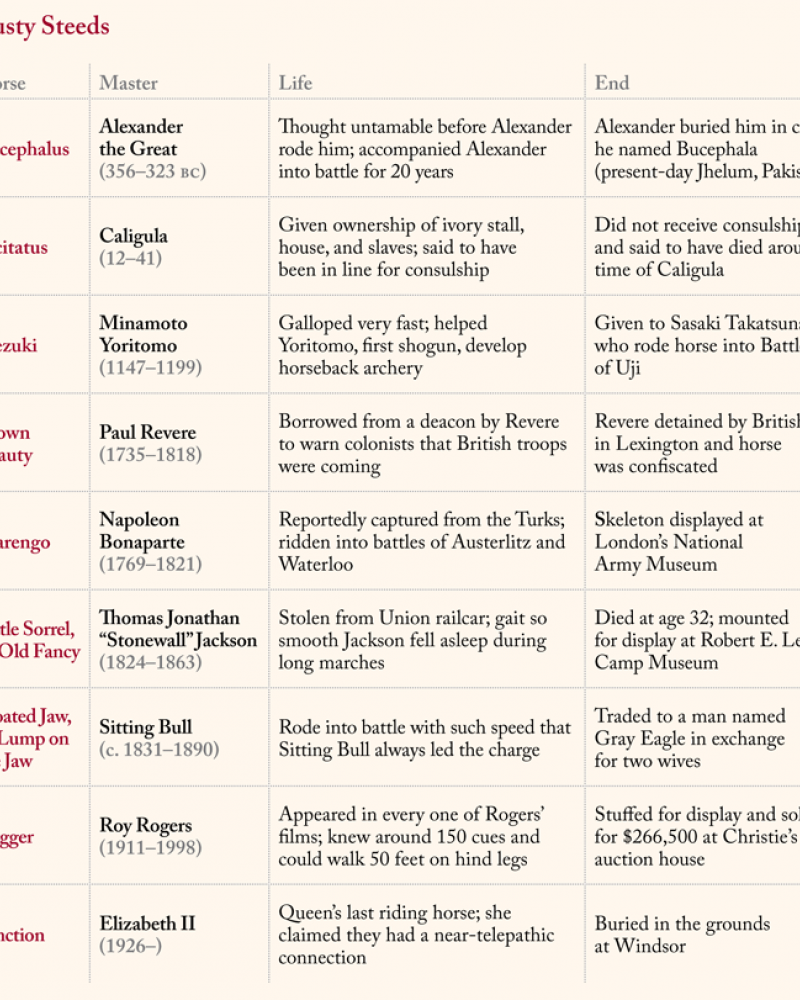 Horse companions for the ages.
View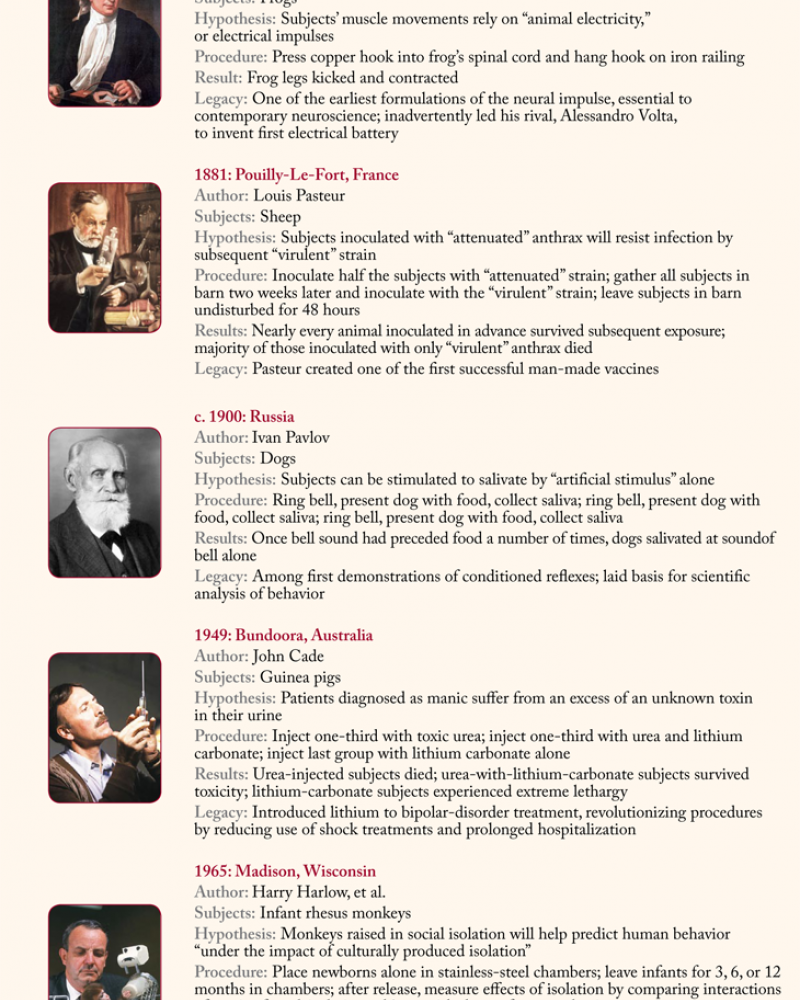 In the lab with Fluffy.
View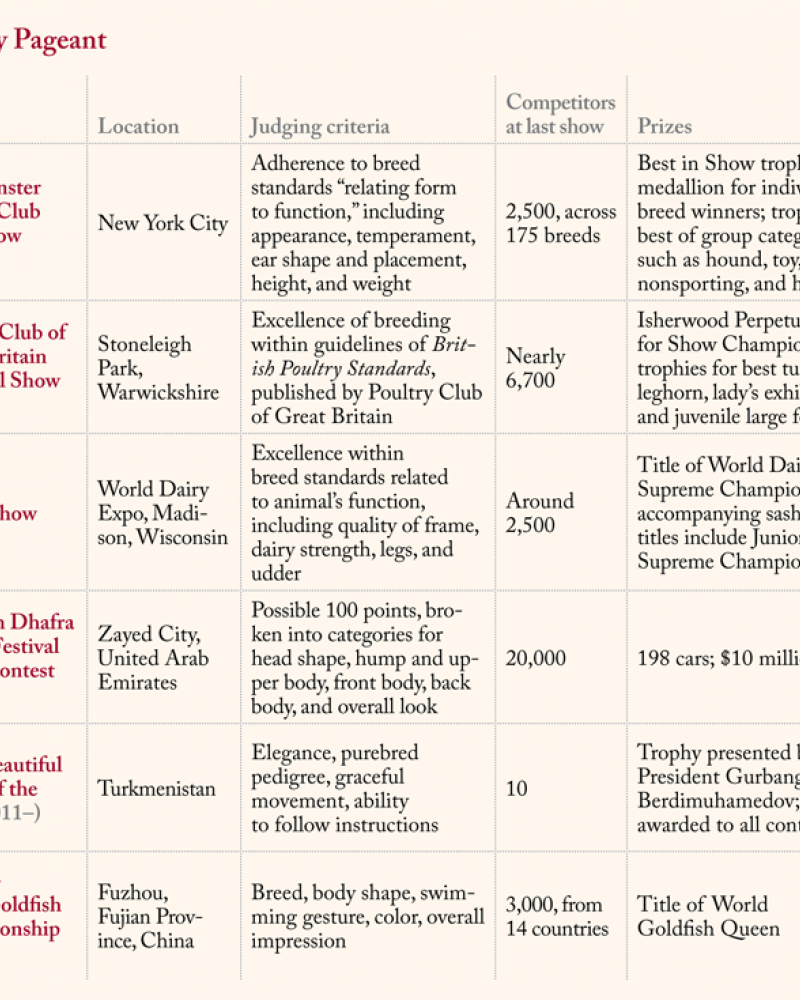 Prizewinning four-legged creatures.
View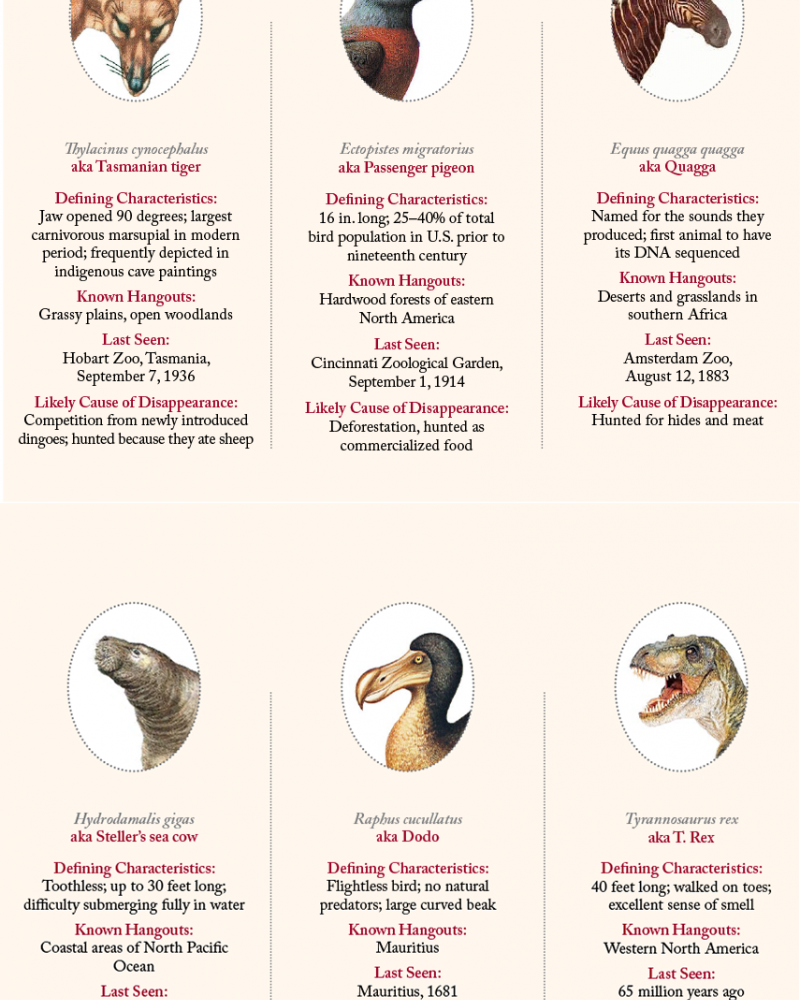 Remembering the extinct.
View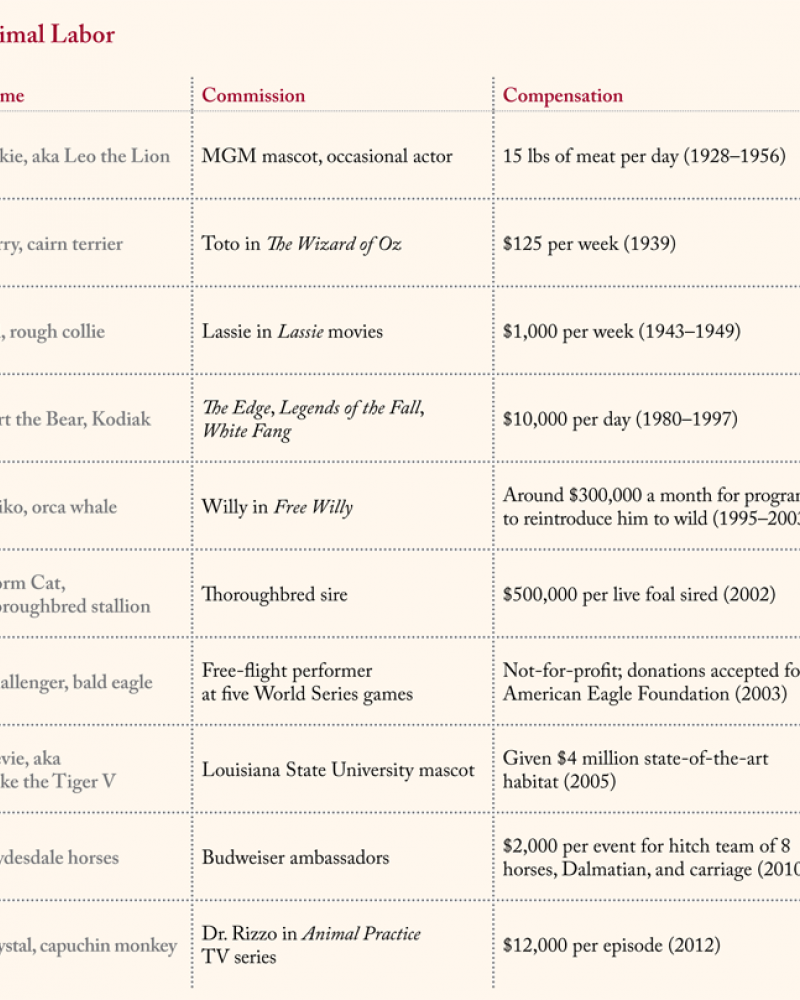 Put your pets to work.
View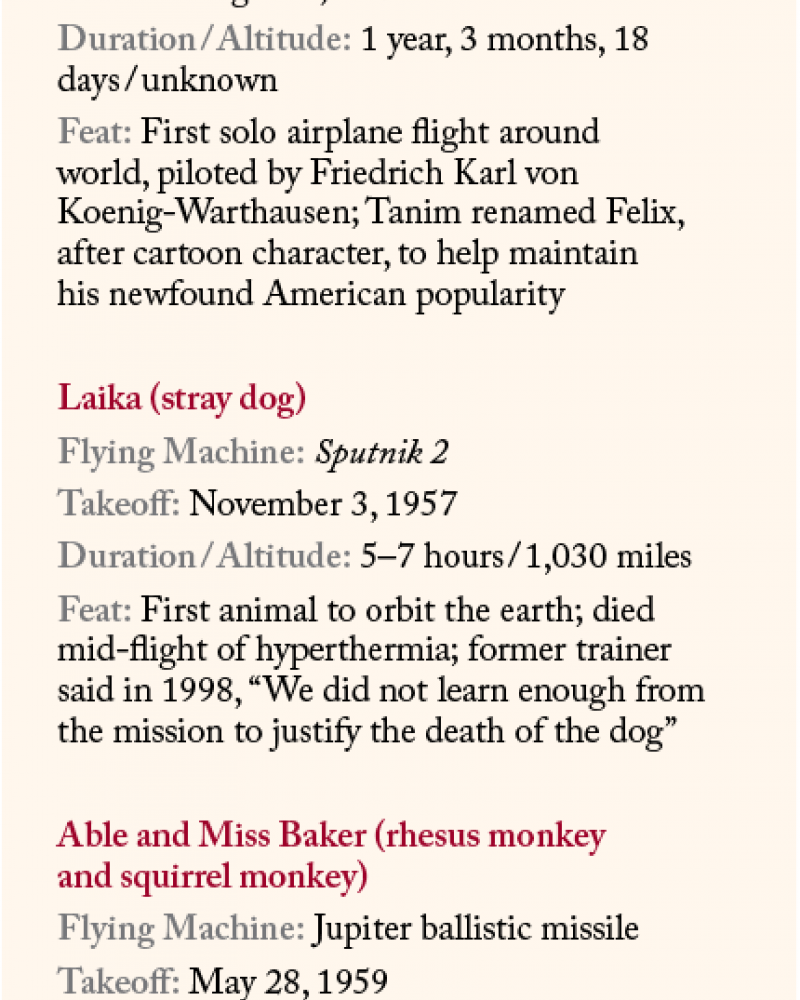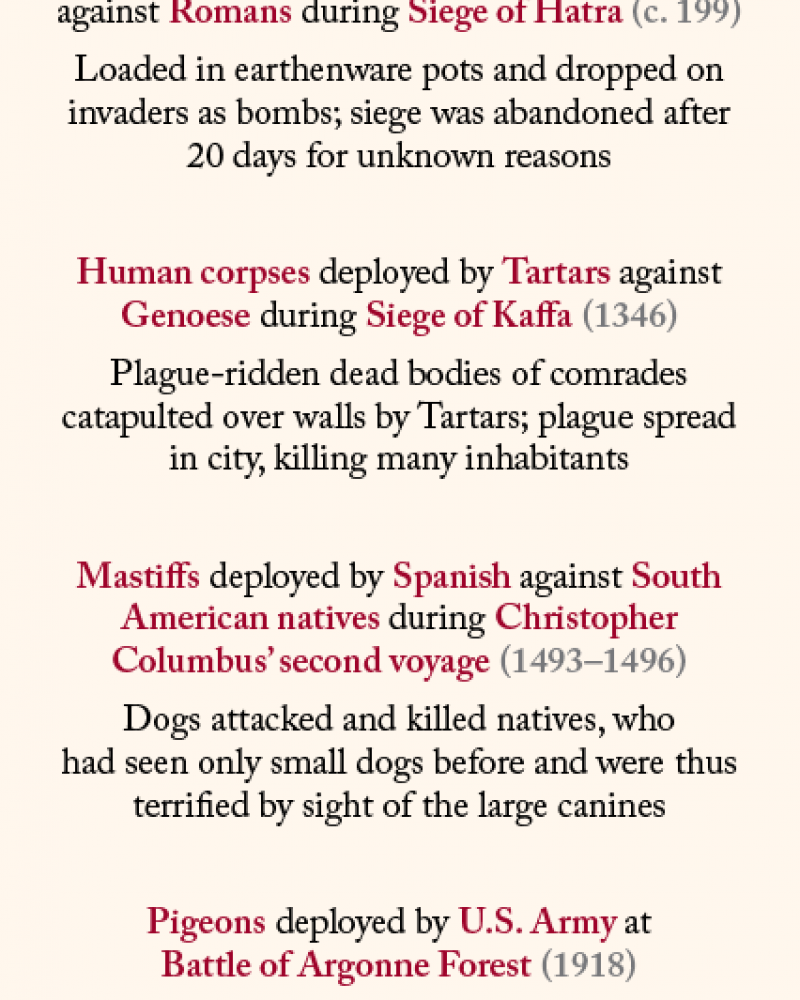 Animals, insects, and human corpses as war matériel.
View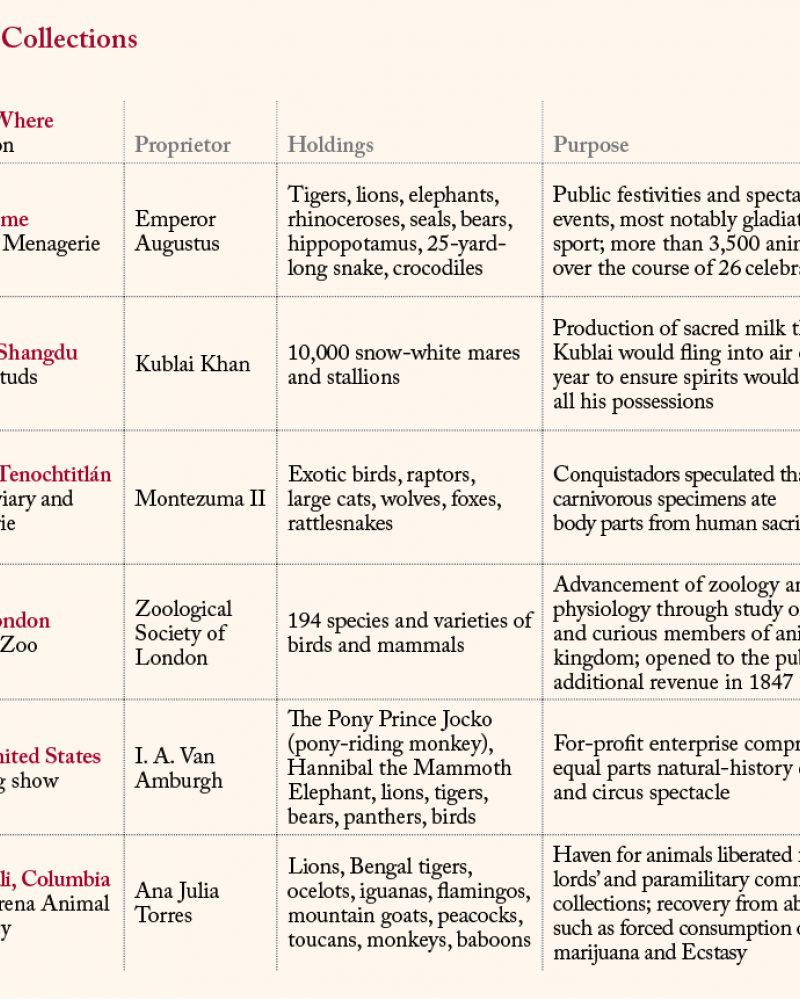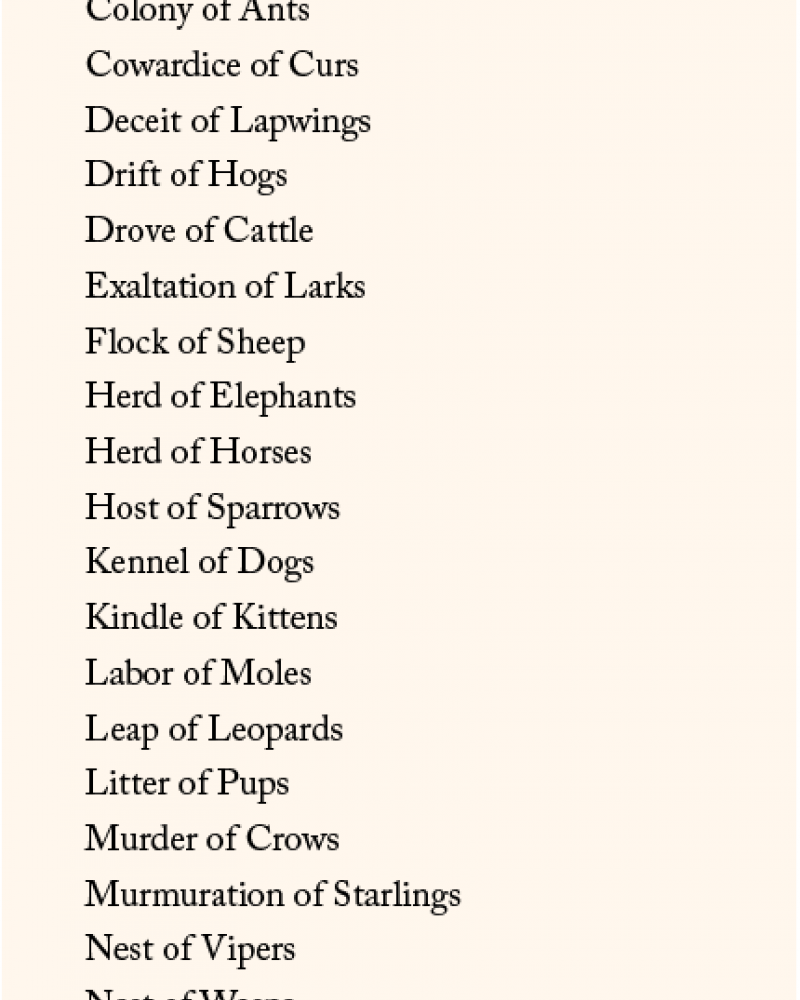 From an army of caterpillars to a tiding of magpies.
View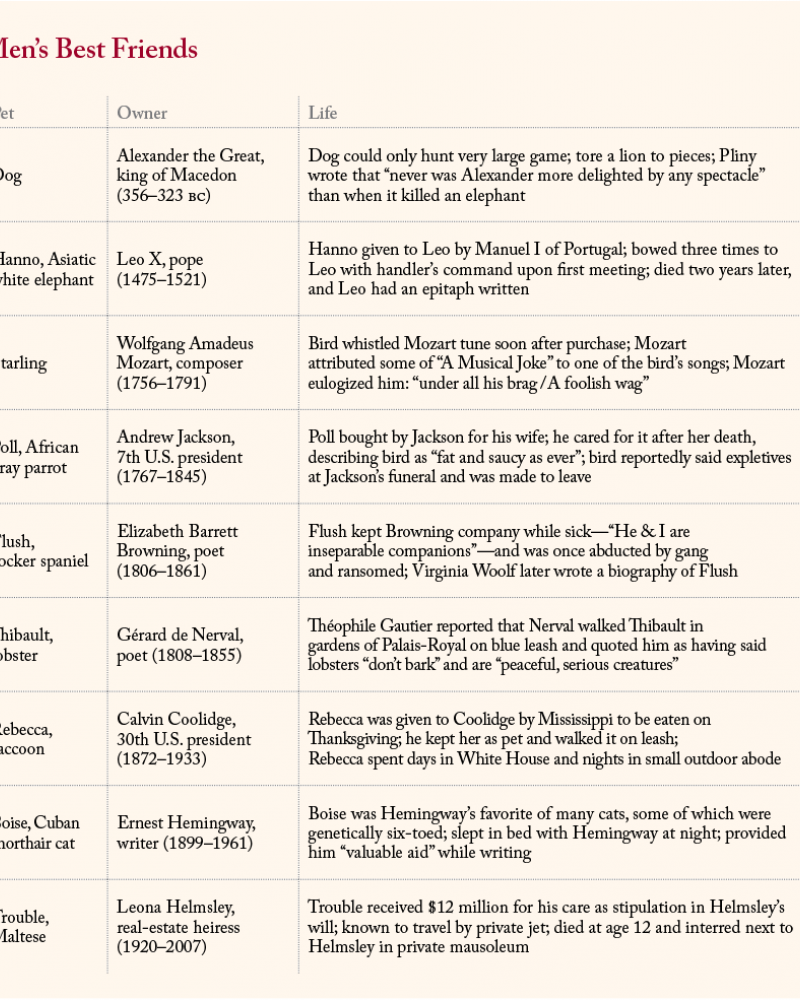 Kings, politicians, authors—and their pets.
View