Japanese folding screen depicting a scene from the Tale of the Heike, seventeenth century. The Metropolitan Museum of Art, Mary Griggs Burke Collection, gift of the Mary and Jackson Burke Foundation, 2015.
Memory
Volume XIII, Number 1 | winter 2020
Miscellany
According to film director Joe Swanberg, a significant number of people believe that an obscure 1985 film about mind control was not in fact real, and that they had dreamed the particulars of the Quebecois film. "The Peanut Butter Solution," wrote Swanberg, "successfully convinced young viewers that they dreamed it rather than watched it."
History is a people's memory, and without a memory man is demoted to the level of the lower animals.
—By Malcolm X, 1964
Lapham'sDaily
Stay Updated Subscribe to the LQ Newsletter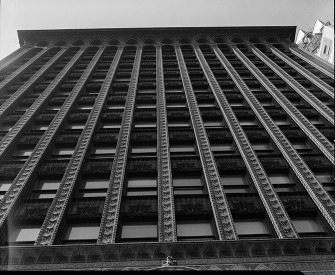 Roundtable
On Louis Sullivan's Kindergarten Chats and the viral ideas of influential how-to books. More

DÉjÀ Vu
2020:
An outdoor gender-reveal party in California sparks a wildfire.
1500 BC:
Ancient Egyptian women visit a field of grain daily to determine their babies' gender.
More

The World in Time
Lewis H. Lapham speaks with the author of Break It Up: Secession, Division, and the Secret History of America's Imperfect Union. More