Japanese folding screen depicting a scene from the Tale of the Heike, seventeenth century. The Metropolitan Museum of Art, Mary Griggs Burke Collection, gift of the Mary and Jackson Burke Foundation, 2015.
Memory
Volume XIII, Number 1 | winter 2020
Miscellany
During the eighteenth and nineteenth centuries, most of the Katanga region in what is today the Democratic Republic of Congo was dominated by Luba kings. A powerful secret society known as the mbudye (men of memory) created handheld wooden objects called lukasa (long hand, or claw) as mnemonic aids to maintain oral narratives about fundamental aspects of Luba culture.
History is a people's memory, and without a memory man is demoted to the level of the lower animals.
—Malcolm X, 1964
Lapham'sDaily
Stay Updated Subscribe to the LQ Newsletter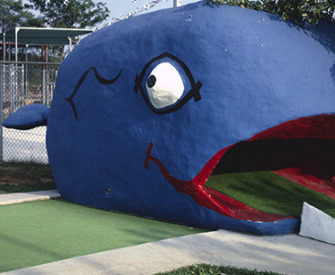 DÉjÀ Vu
2020:
Whale catches runaway train.​
1891:
Whale purportedly houses lost sailor in its stomach.
More

The World in Time
Lewis H. Lapham speaks with the author of Fears of a Setting Sun: The Disillusionment of America's Founders. More