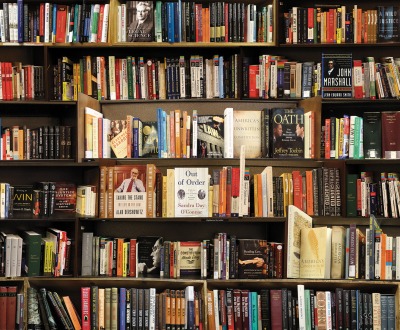 Law, from the series Bookscapes, by Max Steven Grossman, 2016. Digital photograph, 48 x 100 inches. © Max Steven Grossman, courtesy of the artist.
Rule of Law
Volume XI, Number 2 | spring 2018
Miscellany
Nineteenth-century British penologist Matthew Davenport Hill, who believed justice to be debased by fees extracted throughout the legal process, often cited mock examination questions given by Cambridge professor Richard Porson. "What happens if you win your cause?" asks the first, to which the answer is "You are nearly ruined." The second: "What happens if you lose your cause?" Answer: "You are quite ruined."
The more laws, the more lawbreakers.
—Tao Te Ching,
c.
500
BC