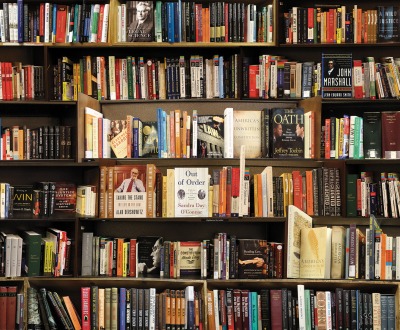 Law, from the series Bookscapes, by Max Steven Grossman, 2016. Digital photograph, 48 x 100 inches. © Max Steven Grossman, courtesy of the artist.
Rule of Law
Volume XI, Number 2 | spring 2018
Miscellany
A third-century collection of Roman jurisprudence includes sentences for adulterers: a woman is to be exiled to an island; a man, "punished by a similar exile to an island." Later scholars clarified: the man's exile is "presumably to a different island from that of the woman."
Necessity knows no law except to conquer.
—Publilius Syrus,
c.
50
BC