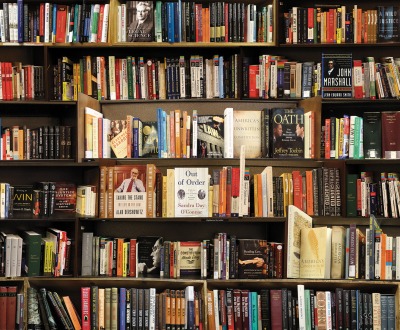 Law, from the series Bookscapes, by Max Steven Grossman, 2016. Digital photograph, 48 x 100 inches. © Max Steven Grossman, courtesy of the artist.
Rule of Law
Volume XI, Number 2 | spring 2018
Miscellany
While at war to end Sparta's regional supremacy, Theban general Epaminondas persuaded his soldiers to fight an extra four months, in violation of law; for this he was condemned to death on returning home victorious. He made no defense but proposed an inscription be made clarifying that "Epaminondas was punished by the Thebans with death" because "he not only saved Thebes from destruction but also secured freedom for all Greece." The jury broke into laughter and refused to carry out the sentence.
Curse on all laws but those which love has made.
—Alexander Pope, 1717