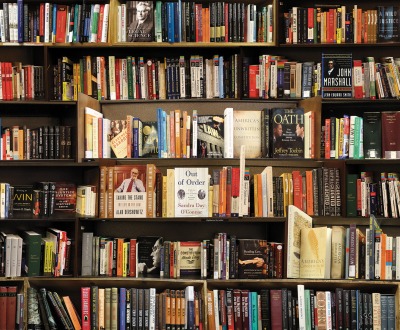 Law, from the series Bookscapes, by Max Steven Grossman, 2016. Digital photograph, 48 x 100 inches. © Max Steven Grossman, courtesy of the artist.
Rule of Law
Volume XI, Number 2 | spring 2018
Miscellany
Inspired by Catherine the Great's 1767 assertion that law should promote general happiness, Jeremy Bentham brought his own massive law code with him to Russia in 1785 to present to her. But the single time Catherine visited the western district where the utilitarian philosopher had rented a cottage, Bentham remained inside—"stubbornly diffident," according to an account—and the two never met.
Everything that has wings is beyond the reach of the law.
—Joseph Joubert, 1791
Lapham'sDaily
Stay Updated Subscribe to the LQ Newsletter

Roundtable
A debate in Berkeley about the power of a name. More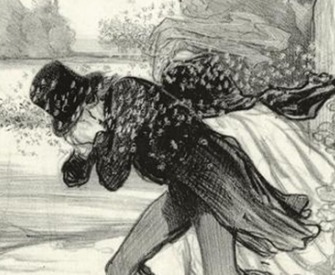 DÉjÀ Vu
2018:
The NYPD beekeeper vacuums up a swarm of bees on a hot dog stand in Times Square.
1906:
Bees take over a Los Angeles street as spectators watch.
More

The World in Time
Lewis H. Lapham talks with Jim Holt, author of When Einstein Walked with Gödel: Excursions to the Edge of Thought. More