Mr. and Mrs. Andrews, by Thomas Gainsborough, c. 1750. National Gallery, London.
About Money
Volume 1, Number 2 | spring 2008
It is easier for a camel to go through the eye of a needle, than for a rich man to enter into the kingdom of God.
—The Bible
Lapham'sDaily
Stay Updated Subscribe to the LQ Newsletter

Roundtable
A debate in Berkeley about the power of a name. More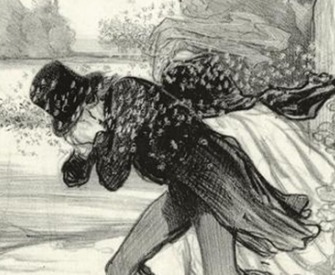 DÉjÀ Vu
2018:
The NYPD beekeeper vacuums up a swarm of bees on a hot dog stand in Times Square.
1906:
Bees take over a Los Angeles street as spectators watch.
More

The World in Time
Lewis H. Lapham talks with Jim Holt, author of When Einstein Walked with Gödel: Excursions to the Edge of Thought. More