Dinner on the Titanic the night the ship went down.
View
What it costs to live forever.
View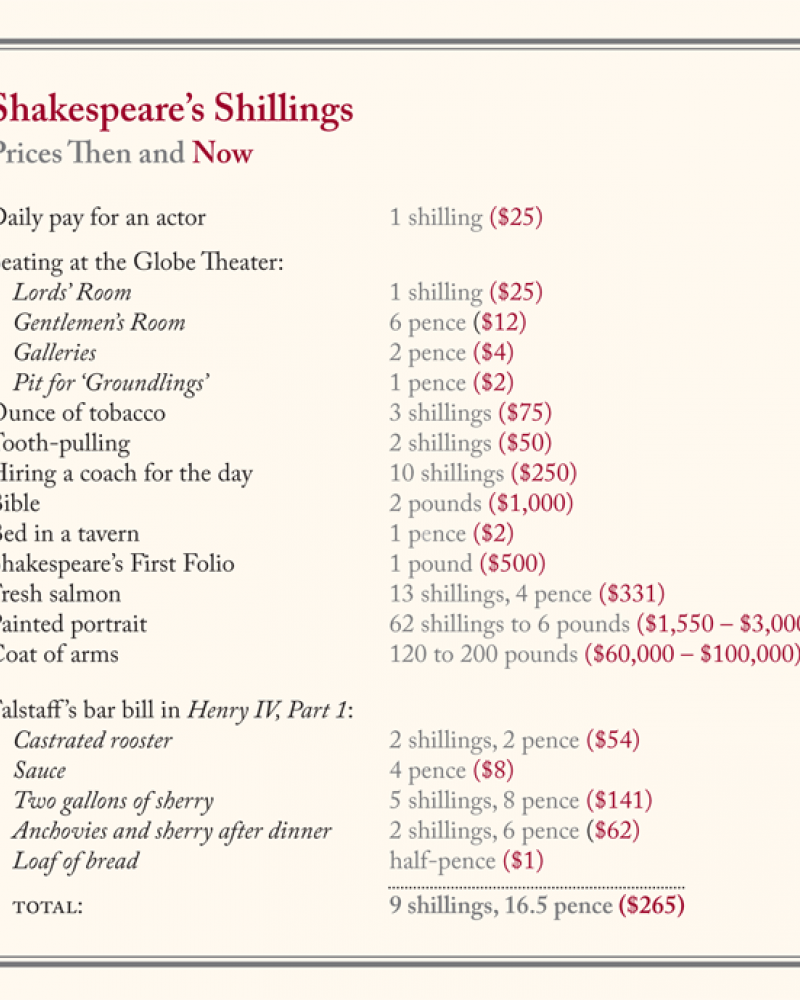 The Bard settles his bill.
View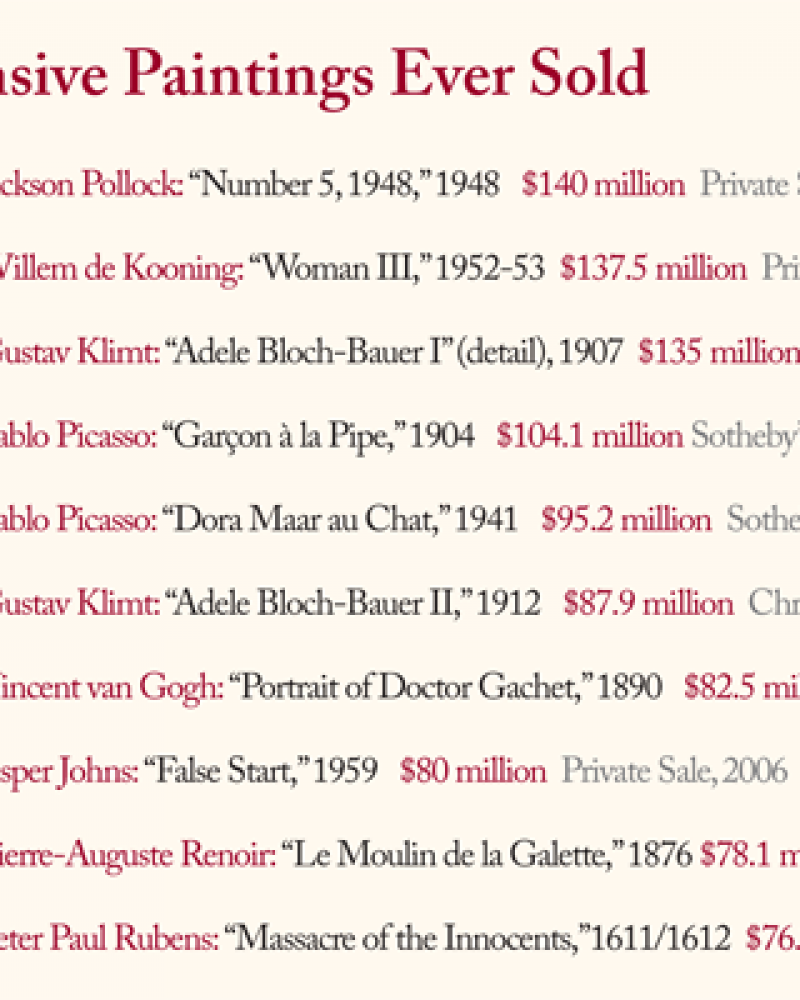 Art sold at auction.
View
Trading among the Yurok Indians, c. 1920.
View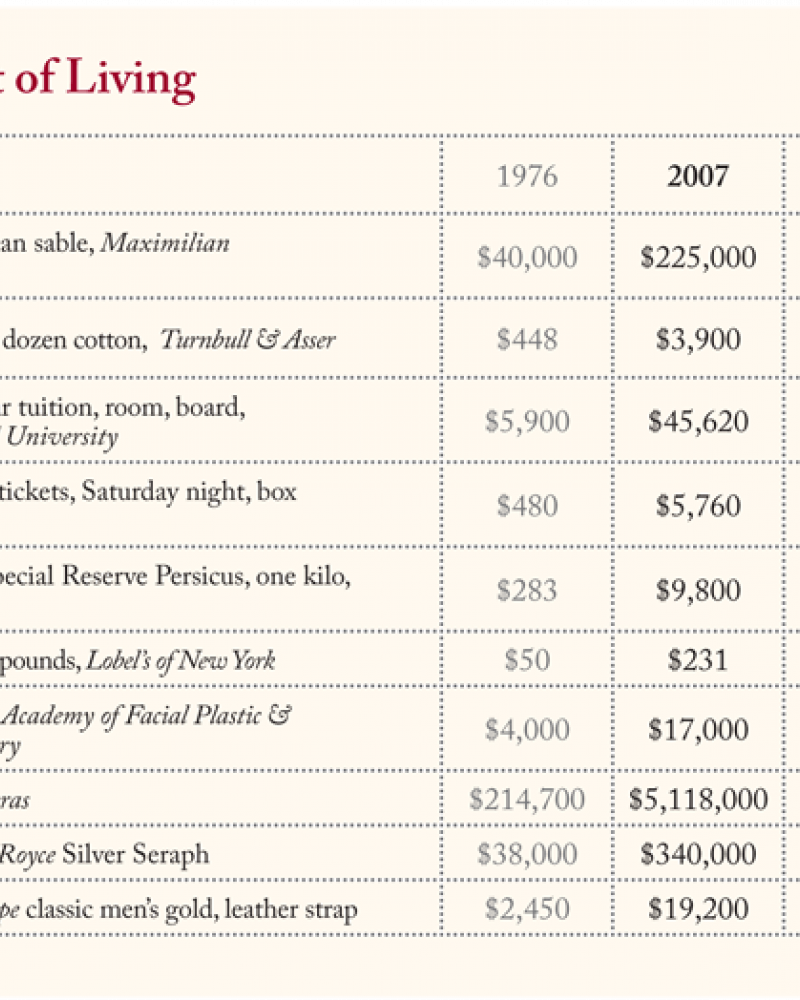 Price increases for luxury goods.
View
P.T. Barnum and Donald Trump give advice.
View
Getting married in modern-day New York and Renaissance Italy.
View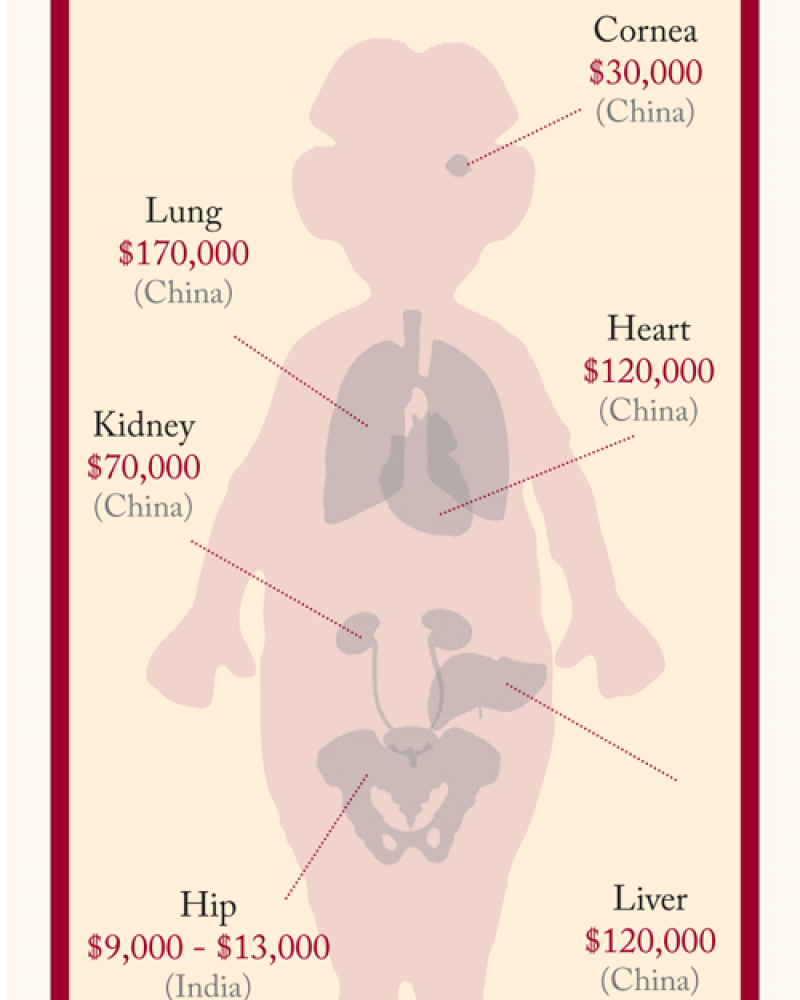 What it costs to get a new organ.
View
Everything money is.
View
How much it costs to have a brush with fame.
View