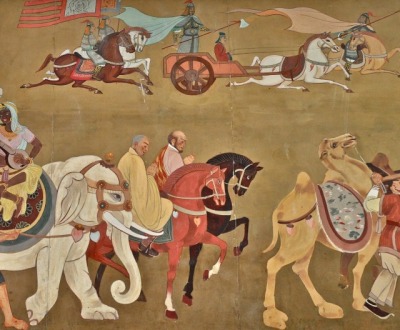 Peter Frankopan's The Silk Roads looks at the many ways the world connects itself, going well beyond trade routes to tell a story about the energies that shaped the course of history. In moving silk, spices, furs, gold, silver, slaves, religion, and disease on the Silk Road, the West became linked to people and ideas in the region between the Mediterranean and the Himalayas. It's the origin, argues Frankopan, of our interconnected world.
Lewis H. Lapham talks with Peter Frankopan, author of The Silk Roads: A New History of the World.
Thanks to our generous donors. Lead support for this podcast has been provided by Lisette Prince through the EJMP Fund for Philanthropy. Additional support was provided by James J. "Jimmy" Coleman Jr.
Discussed in this episode