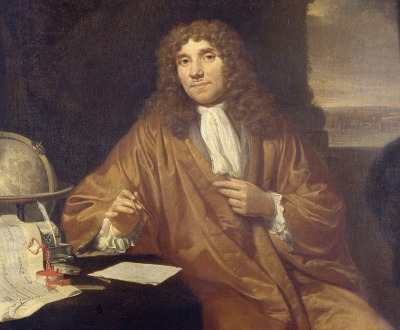 Portrait of Anton van Leeuwenhoek (1632–1723), the Dutch scientist credited with the discovery of microbes, by Jan Verkolje, c. 1680. Museum Boerhaave.
Every man is an ecosystem, ejecting some of the 39 trillion microbes each person on earth contains. While microbes are among the oldest living organisms on earth, it wasn't until 1675 that scientists began to understand their existence—or their scope. Lewis Lapham talks with Ed Yong, author of I Contain Multitudes: The Microbes Within Us and a Grander View of Life, about discovering communities of microbes that exist within us.
Thanks to our generous donors. Lead support for this podcast has been provided by Lisette Prince through the EJMP Fund for Philanthropy. Additional support was provided by James J. "Jimmy" Coleman Jr.
Discussed in this episode