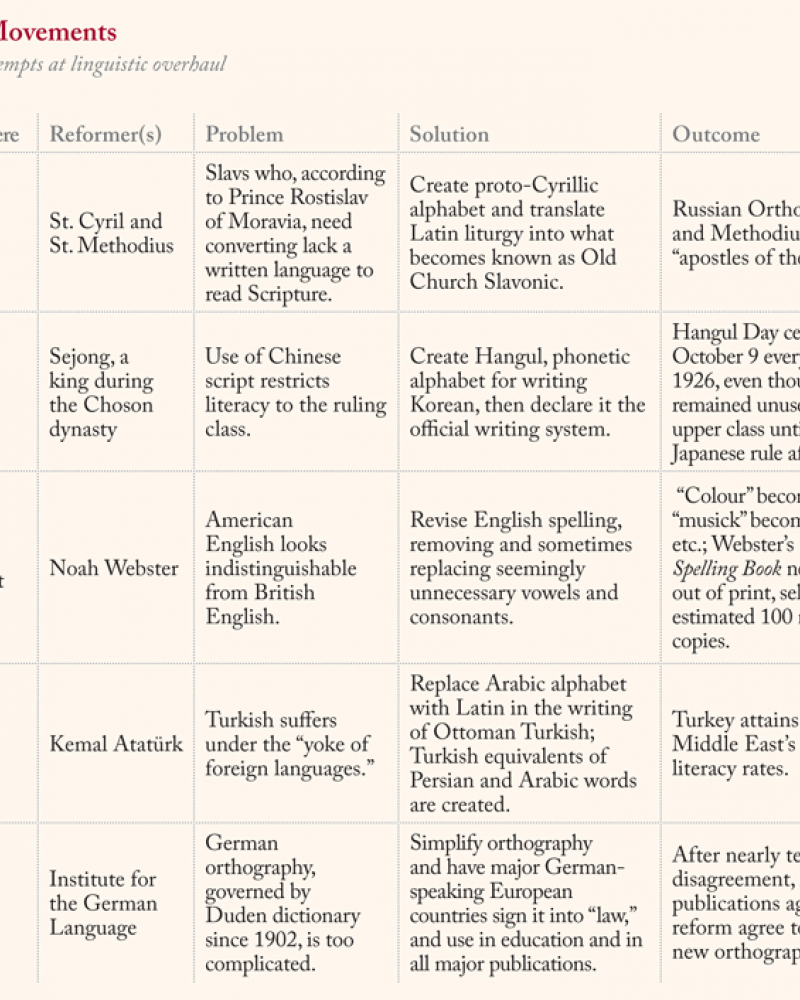 Successful attempts at linguistic overhaul.
View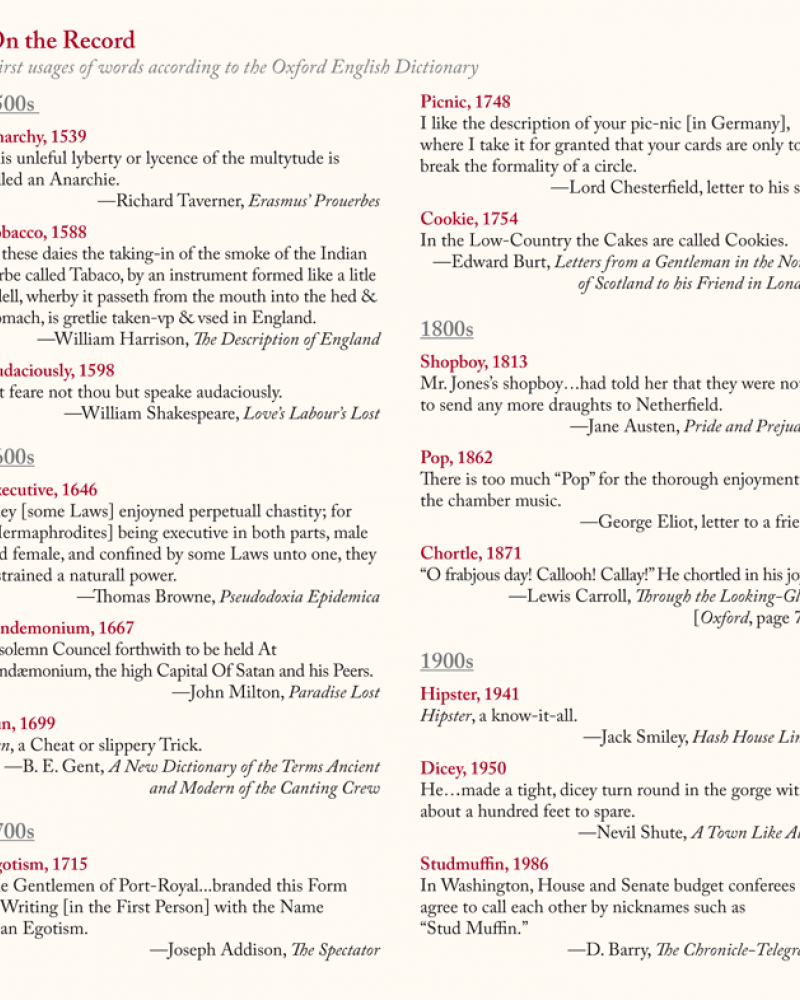 First usages of words according to the Oxford English Dictionary.
View
Communication in the field of battle.
View
Libel cases and their outcomes.
View
Notes in manuscripts and colophons made by medieval scribes and copyists.
View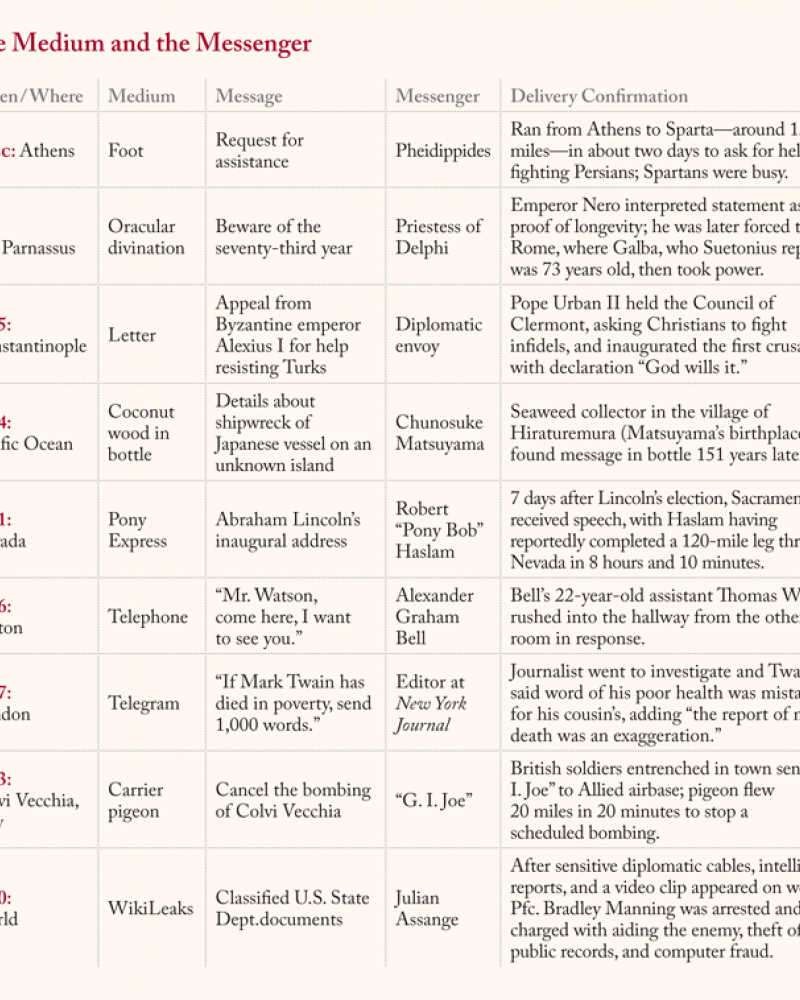 Message delivery services throughout history.
View
Diction delineated by a British linguist in 1956.
View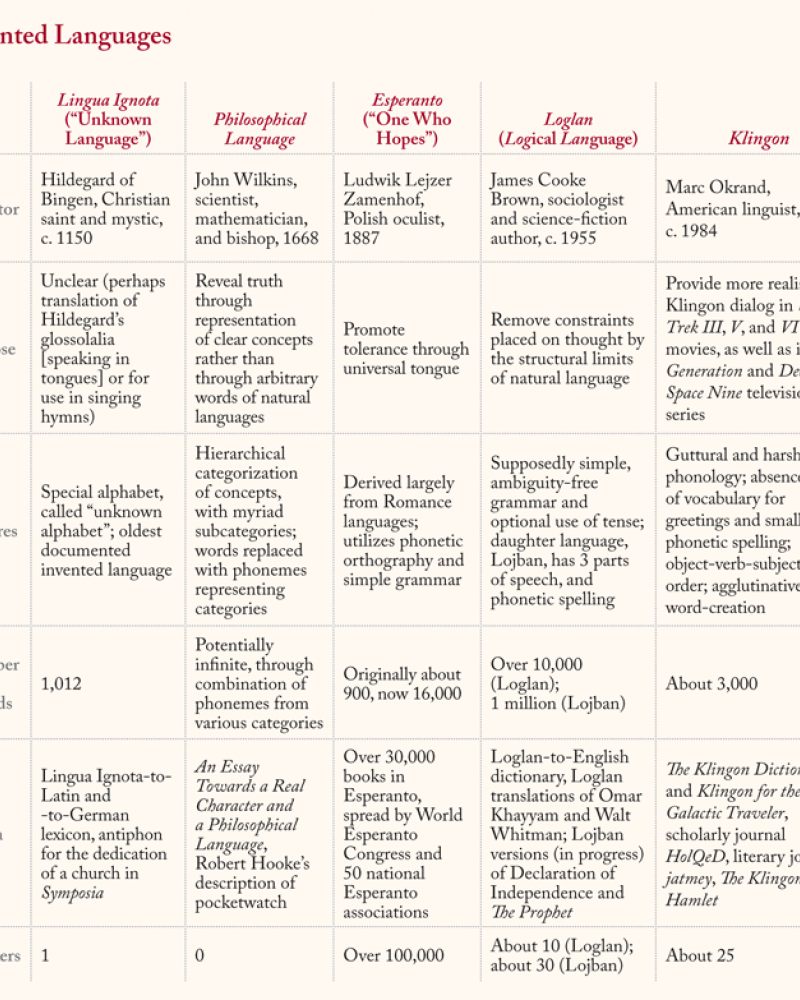 Building your own means of communication.
View
The origins of famous typefaces.
View
Libraries from around the world and throughout time.
View