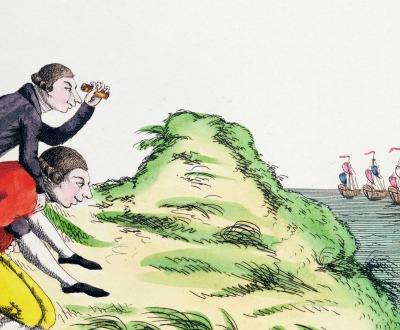 William Pitt the Younger riding on the back of George III while surveying the French squadron, 1803. © Musee de la Ville de Paris, Musee Carnavalet, Paris / Bridgeman Images.
Spies
Volume IX, Number 1 | winter 2016
Miscellany
About 40 percent of employers peer at the social-media profiles of prospective candidates, and 40 percent of party guests admit to snooping through a host's medicine cabinet or drawers. The percent of women who admit to having looked through a partner's phone without permission is 34 percent; of men, 62.
Nothing is hidden from the eyes of the observing world.
—Aleksandr Pushkin, 1837