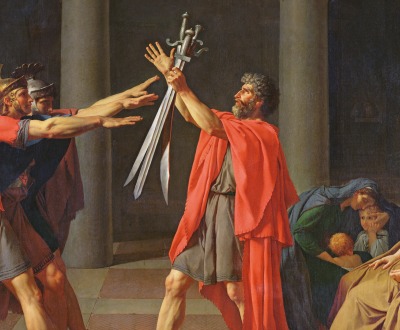 The Oath of the Horatii, by Jacques-Louis David, 1784. Louvre, Paris, France.
Revolutions
Volume VII, Number 2 | spring 2014
Miscellany
In Britain in 60, Boudicca, queen of the Iceni tribe, led a revolt against the occupying Romans. According to the historian Tacitus, her forces killed seventy thousand people, sacking and burning the cities later known as St. Albans, Colchester, and London. "We must conquer in the line of battle or fall," she announced before her final charge. "That is the fate of this woman; let men live on as slaves if they wish."
Revolutions are always verbose.
—Leon Trotsky, 1933
Lapham'sDaily
Stay Updated Subscribe to the LQ Newsletter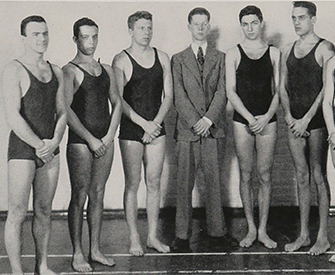 Roundtable
Looking at the reporter's life through five houses in Baltimore. More

DÉjÀ Vu
2017:
Internet resident pays $117,712 for a virtual kitty.
c. 1637:
Dutch resident (allegedly) trades twelve fat sheep for one sexy tulip root.
More

The World in Time
Lewis H. Lapham talks with Gordon S. Wood, author of Friends Divided: John Adams and Thomas Jefferson. More