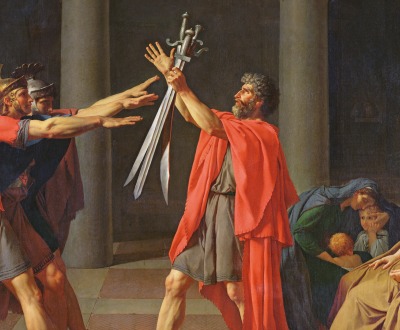 The Oath of the Horatii, by Jacques-Louis David, 1784. Louvre, Paris.
Revolutions
Volume VII, Number 2 | spring 2014
Miscellany
For a 2005 British TV program, a full-size replica of the House of Lords was built in order to determine what damage would have been done had Guy Fawkes ignited the explosives during the Gunpowder Plot of 1605. Everyone in the House, including King James I, and anyone within about three hundred feet, would have died.
All men recognize the right of revolution, that is, the right to refuse allegiance to, and to resist, the government, when its tyranny or its inefficiency are great and unendurable.
—Henry David Thoreau, 1849
Lapham'sDaily
Stay Updated Subscribe to the LQ Newsletter

Roundtable
A debate in Berkeley about the power of a name. More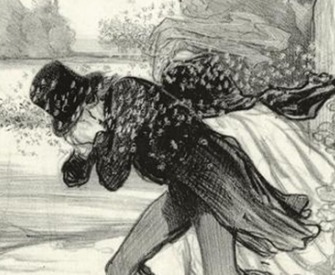 DÉjÀ Vu
2018:
The NYPD beekeeper vacuums up a swarm of bees on a hot dog stand in Times Square.
1906:
Bees take over a Los Angeles street as spectators watch.
More

The World in Time
Lewis H. Lapham talks with Jim Holt, author of When Einstein Walked with Gödel: Excursions to the Edge of Thought. More