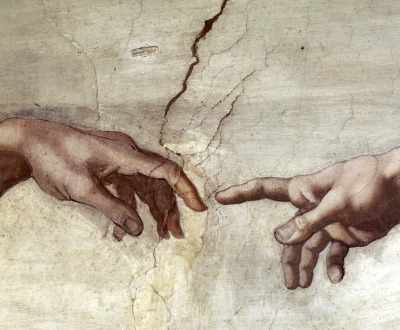 Creation of Adam (detail), Sistine Chapel ceiling, by Michelangelo, c. 1508–12. Vatican City, Rome, Italy. 
Religion
Volume III, Number 1 | winter 2010
Without doubt God is the universal moving force, but each being is moved according to the nature that God has given it. He directs angels, man, animals, brute matter, in sum all created things—but each according to its nature—and man having been created free, he is freely led. This rule is truly the eternal law and in it we must believe.
—Joseph de Maistre, 1821