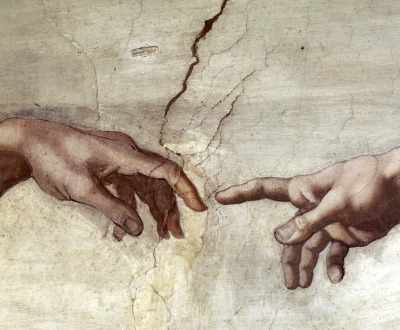 Creation of Adam (detail), Sistine Chapel ceiling, by Michelangelo, c. 1508–12. Vatican City, Rome, Italy. 
Religion
Volume III, Number 1 | winter 2010
God is really only another artist. He invented the giraffe, the elephant, and the cat. He has no real style. He just goes on trying other things.
—Pablo Picasso, 1964