French Camel Corps, Tunisia, 1943. Photograph by Robert Capa. © Robert Capa © International Center of Photography / Magnum Photos.
Rivalry & Feud
Volume XI, Number 4 | fall 2018
Miscellany
"Those on the right and those on the left you have placed in your lap," proclaimed an Assyrian prophetess in 680 bc in support of King Esarhaddon, who had defeated his brothers in civil war. Another prophetess promised to "tear apart" those "conniving polecats and rats."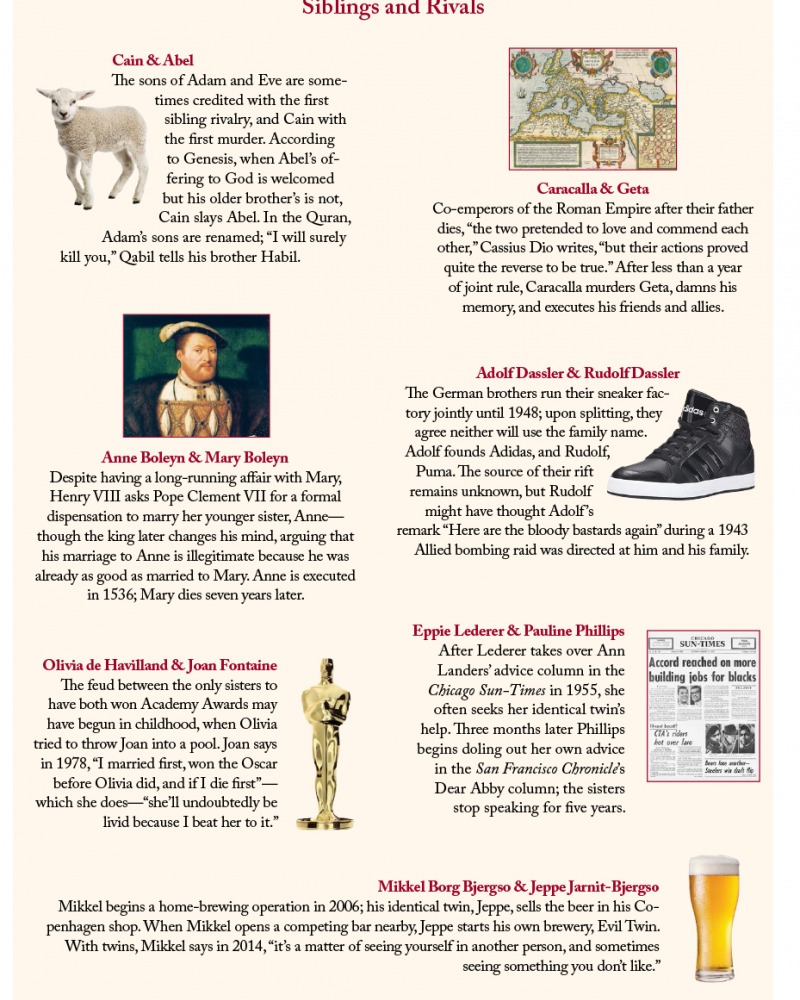 From Cain & Abel to Mikkel Borg Bjergso & Jeppe Jarnit-Bjergso.
View
What mighty contests rise from trivial things.
—Alexander Pope, 1712