French Camel Corps, Tunisia, 1943. Photograph by Robert Capa. © Robert Capa © International Center of Photography / Magnum Photos.
Rivalry & Feud
Volume XI, Number 4 | fall 2018
Miscellany
British historian Orlando Figes admitted in 2010 to posting scathing reviews on Amazon for books by other Russian-history specialists. Using the name Historian, he called one work "dense and pretentious" and complained another was not "worth the bother of ploughing through its dreadful prose." Of Figes' own The Whisperers, Historian posted that it "leaves the reader awed, humbled, yet uplifted" and wrote of its author, "I hope he writes forever."
All our enemies are mortal.
—Paul Valéry, 1942
Lapham'sDaily
Stay Updated Subscribe to the LQ Newsletter

Roundtable
A debate in Berkeley about the power of a name. More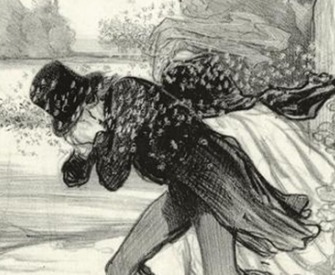 DÉjÀ Vu
2018:
The NYPD beekeeper vacuums up a swarm of bees on a hot dog stand in Times Square.
1906:
Bees take over a Los Angeles street as spectators watch.
More

The World in Time
Lewis H. Lapham talks with Jim Holt, author of When Einstein Walked with Gödel: Excursions to the Edge of Thought. More