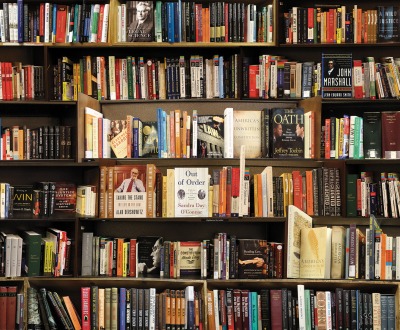 Law, from the series Bookscapes, by Max Steven Grossman, 2016. Digital photograph, 48 x 100 inches. © Max Steven Grossman, courtesy of the artist.
Rule of Law
Volume XI, Number 2 | spring 2018
Miscellany
A Theravada story is told about an early incarnation of the Buddha who, at one month old, watches his father, the king, sentencing criminals to death and corporal punishments. He suddenly remembers a past life in which he, too, condemned men to death, then suffered 80,000 years in hell as karmic comeuppance. He decides to avoid inheriting the throne by pretending to be deaf, dumb, and immobile.
The law makes ten criminals where it restrains one.
—Voltairine de Cleyre, 1890
Lapham'sDaily
Stay Updated Subscribe to the LQ Newsletter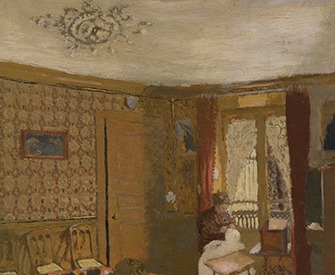 Roundtable
Pierre Bonnard and Édouard Vuillard, artistic interior decorators. More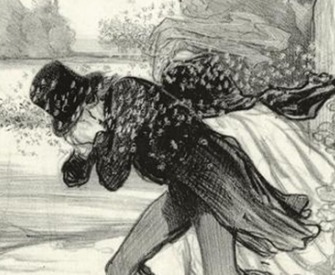 DÉjÀ Vu
2018:
The NYPD beekeeper vacuums up a swarm of bees on a hot dog stand in Times Square.
1906:
Bees take over a Los Angeles street as spectators watch.
More

The World in Time
Lewis H. Lapham talks with Jim Holt, author of When Einstein Walked with Gödel: Excursions to the Edge of Thought. More