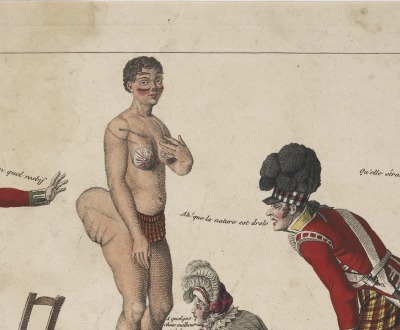 The Curious in Ecstasy or Shoelaces, by Louis François Charon, 1815. Satire of English fascination with South African-born Saartjie Baartman who was exhibited under the name Hottentot Venus. The British Museum, London.
Foreigners
Volume VIII, Number 1 | winter 2015
Miscellany
In 1710 the mayor of Albany, New York, presented four American Indian chiefs at the court of Queen Anne in London. Along with their visit to Buckingham Palace, the Mohawk and Mohican men attended a performance of Macbeth at the Queen's Theater in Haymarket. The performance was interrupted by the audience, which demanded to see the faces of the visiting chiefs.
Your worst enemy cannot harm you as much as your own thoughts, unguarded.
—The Dhammapada,
c.
400
BC
Lapham'sDaily
Stay Updated Subscribe to the LQ Newsletter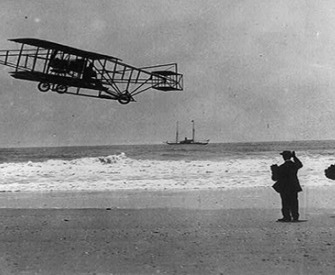 DÉjÀ Vu
2018:
A twelve-year-old steals his parents' credit card and gets on a plane to Bali.
1723:
Seventeen-year-old Ben Franklin runs away on a boat and ends up in Philadelphia.
More

The World in Time
Lewis H. Lapham talks with Roland Philipps, author of A Spy Named Orphan: The Enigma of Donald Maclean. More