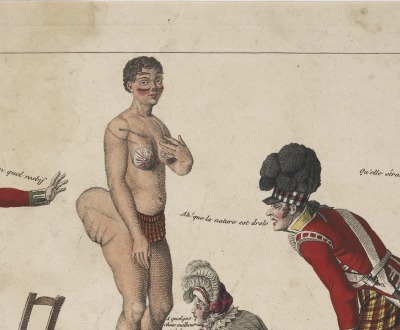 The Curious in Ecstasy or Shoelaces, by Louis François Charon, 1815. Satire of English fascination with South African-born Saartjie Baartman who was exhibited under the name Hottentot Venus. The British Museum, London.
Foreigners
Volume VIII, Number 1 | winter 2015
Miscellany
While minister to France in 1778, Benjamin Franklin met Voltaire at the Academy of the Sciences. On hand was John Adams, who wrote that "neither of our philosophers seemed to divine what was wished or expected" of them by the crowd. Eventually, the two embraced and kissed each other on the cheek, an act that Nicolas de Condorcet said provoked such enthusiastic approval that "it was said to be Solon who embraced Sophocles."
One of the most time-consuming things is to have an enemy.
—E.B. White, 1958
Lapham'sDaily
Stay Updated Subscribe to the LQ Newsletter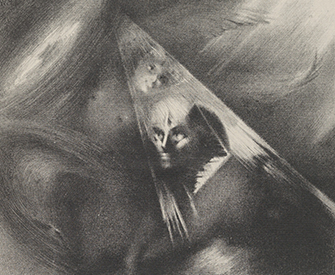 Roundtable
How Anna Kavan's fiction questioned reality, destroyed the earth, and brought art into the future. More

DÉjÀ Vu
2018:
Man auctions Dixie cup that could have touched the lips of Elvis.
1921:
Man auctions Lord Byron's cup made from a human skull.
More

The World in Time
Lewis H. Lapham talks with Holger Hoock, author of Scars of Independence: America's Violent Birth, at a New York Public Library event. More