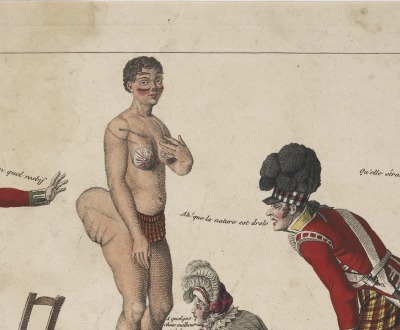 The Curious in Ecstasy or Shoelaces, by Louis François Charon, 1815. Satire of English fascination with South African–born Saartjie Baartman, who was exhibited under the name Hottentot Venus. The British Museum, London.
Foreigners
Volume VIII, Number 1 | winter 2015
Miscellany
In his catalogue of the world's people in his Natural History, Pliny the Elder mentioned Scythians who feed on human flesh, Africans who "are frequently seen to all appearance and then vanish in an instant," the Arimaspi who have only one eye, the Adrogyni who possess male and female parts, and the Monocoli who are born with "only one leg, but are able to leap with surprising agility."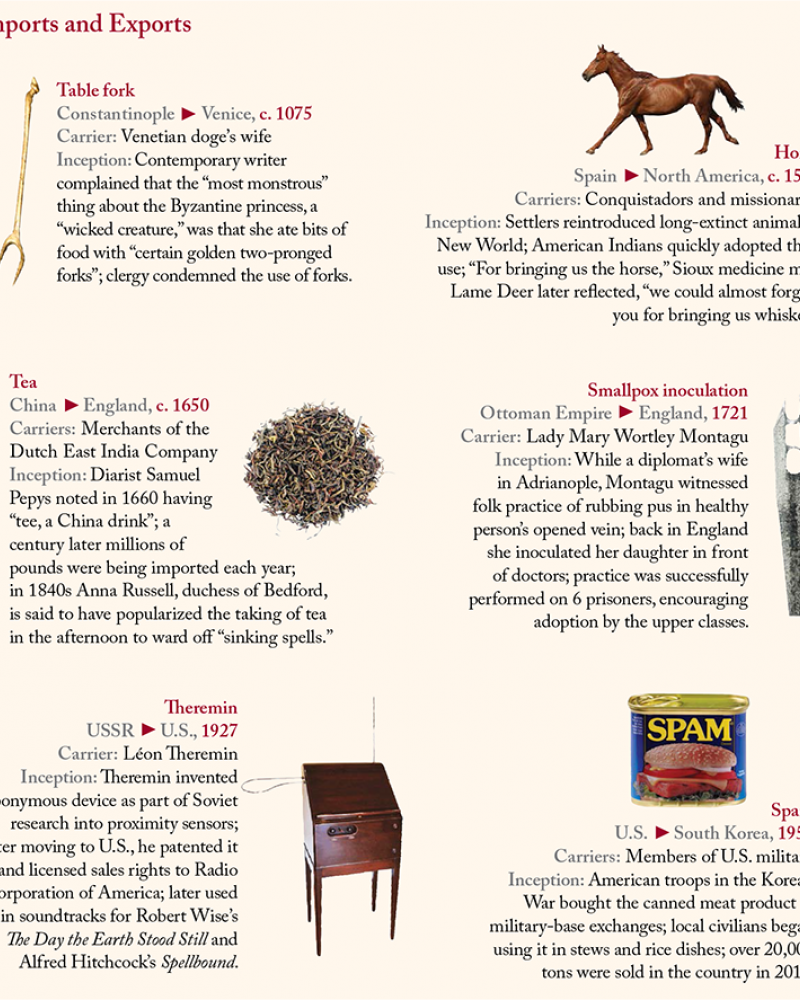 Objects that found a new home, thousands of miles from their origins.
View
Our enemies are innovative and resourceful, and so are we. They never stop thinking about new ways to harm our country and our people, and neither do we.
—George W. Bush, 2004
Lapham'sDaily
Stay Updated Subscribe to the LQ Newsletter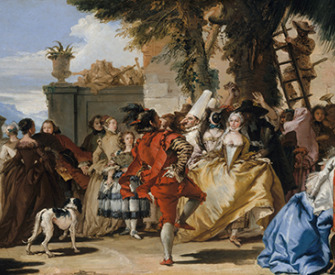 DÉjÀ Vu
2022:
Brazilian blocos ignore ban on Carnival celebrations.
1576:
Italian plague patients ignore ban on dance parties.
More

The World in Time
Lewis H. Lapham speaks with the author of The Man Who Understood Democracy: The Life of Alexis de Tocqueville. More