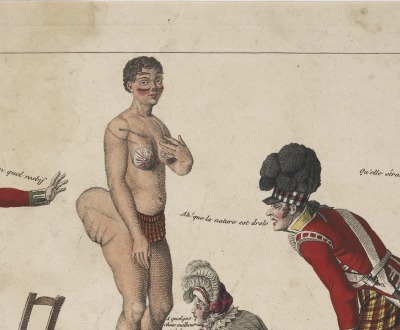 The Curious in Ecstasy or Shoelaces, by Louis François Charon, 1815. Satire of English fascination with South African-born Saartjie Baartman who was exhibited under the name Hottentot Venus. The British Museum, London.
Foreigners
Volume VIII, Number 1 | winter 2015
Miscellany
Noah Webster, creator of the first widely used American English dictionary, wrote that "the English, neglecting the beauty and regularity of their own language, adopt foreign words in their foreign spelling; thus incommoding all ordinary readers among their own citizens, and multiplying anomalies, till the orthography of their language falls little short of the confusion of tongues at Babel."
Do not do unto others as you would that they should do unto you. Their tastes may not be the same.
—George Bernard Shaw, 1903
Lapham'sDaily
Stay Updated Subscribe to the LQ Newsletter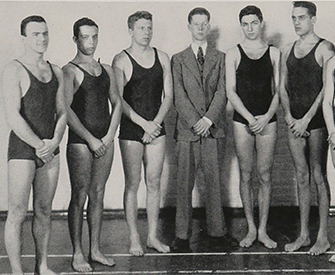 Roundtable
Looking at the reporter's life through five houses in Baltimore. More

DÉjÀ Vu
2017:
Internet resident pays $117,712 for a virtual kitty.
c. 1637:
Dutch resident (allegedly) trades twelve fat sheep for one sexy tulip root.
More

The World in Time
Lewis H. Lapham talks with Gordon S. Wood, author of Friends Divided: John Adams and Thomas Jefferson. More