The Destruction of Tyre, by John Martin, 1840. © Toledo Museum of Art, purchased with funds from the Libbey Endowment, gift of Edward Drummond Libbey.
Fear
Volume X, Number 3 | summer 2017
Miscellany
Engineers at the University of Illinois published a paper in 1960 predicting doomsday would occur November 13, 2026, based on calculations of human-population growth; they hoped "some time, somehow, something will happen that will stop this ever-faster race to self-destruction." One idea was space travel. "It is only unfortunate," they wrote, "that no reentry permit to earth can be given to these space trotters."
Fear is the foundation of most governments.
—John Adams, 1776
Lapham'sDaily
Stay Updated Subscribe to the LQ Newsletter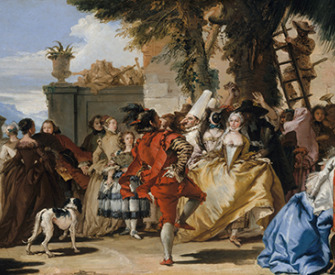 DÉjÀ Vu
2022:
Brazilian blocos ignore ban on Carnival celebrations.
1576:
Italian plague patients ignore ban on dance parties.
More

The World in Time
Lewis H. Lapham speaks with the author of The Man Who Understood Democracy: The Life of Alexis de Tocqueville. More