The Destruction of Tyre, by John Martin, 1840. © Toledo Museum of Art, purchased with funds from the Libbey Endowment, gift of Edward Drummond Libbey.
Fear
Volume X, Number 3 | summer 2017
Miscellany
At a Johns Hopkins campus hospital in 1920, behavioral psychologists conducted an experiment with a nine-month-old boy known as Little Albert, who was given a white rat to play with. The scientists then made loud noises behind Albert's head while he played, conditioning in him a fear of other furry animals and objects, previously sources of joy. Albert's mother, a wet nurse at a nearby hospital, was paid one dollar for her son's participation.
An ugly sight, a man who's afraid.
—Jean Anouilh, 1944
Lapham'sDaily
Stay Updated Subscribe to the LQ Newsletter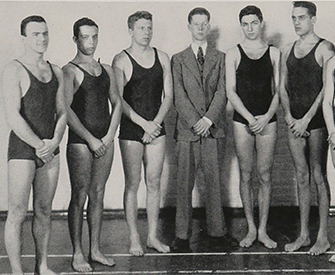 Roundtable
Looking at the reporter's life through five houses in Baltimore. More

DÉjÀ Vu
2017:
Internet resident pays $117,712 for a virtual kitty.
c. 1637:
Dutch resident (allegedly) trades twelve fat sheep for one sexy tulip root.
More

The World in Time
Lewis H. Lapham talks with Gordon S. Wood, author of Friends Divided: John Adams and Thomas Jefferson. More