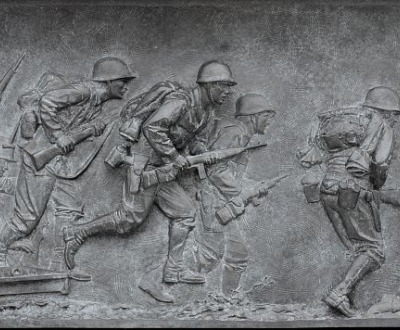 Bas relief, World War II Memorial, Washington, DC, 2006. Photograph by Carol M. Highsmith. Library of Congress, Prints and Photographs Division.
"World War II exhausted superlatives," Victor Davis Hanson writes. But despite the global conflict's ability to stretch our imagination of what warfare could entail, its spark and preambles look familiar, says Hanson, a senior fellow at the Hoover Institution. He explains how the war's ending might have been predictable—and why he decided to go with the plural in his title. 
Lewis H. Lapham talks with Victor Davis Hanson, author of The Second World Wars​: How the First Global Conflict Was Fought and Won.
Thanks to our generous donors. Lead support for this podcast has been provided by Elizabeth "Lisette" Prince. Additional support was provided by James J. "Jimmy" Coleman Jr.
Discussed in this episode