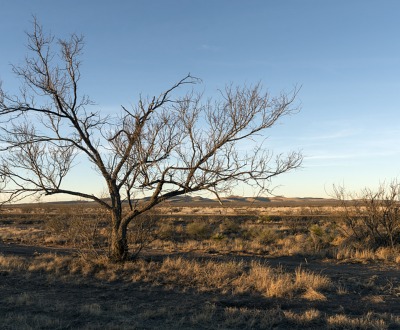 Midwinter rural scene in far west Texas, 2014. Photograph by Carol M. Highsmith. Library of Congress, Prints and Photographs Division.
How do you sift through a place's past once historical memory has settled? Does that process grow complicated when that place is home, and you have to contend with your own memories too? Roger D. Hodge, national editor of The Intercept, tries to get past the clichés that have piled up around Texas to find something new to say about the place he grew up, which has a story layered with the accumulated pasts of many people who see different things when they go on a long drive in West Texas.
Lewis H. Lapham talks with Roger D. Hodge, author of Texas Blood: Seven Generations Among the Outlaws, Ranchers, Indians, Missionaries, Soldiers, and Smugglers of the Borderlands.
Thanks to our generous donors. Lead support for this podcast has been provided by Elizabeth "Lisette" Prince. Additional support was provided by James J. "Jimmy" Coleman Jr.
Discussed in this episode