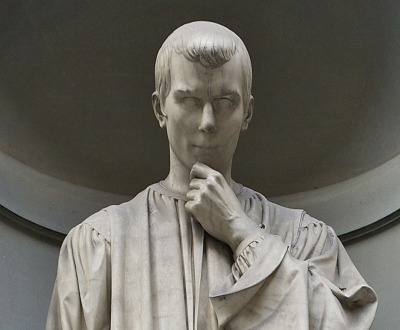 Statue of Machiavelli outside the Uffizi Gallery, Florence.
The life and thought of Niccolò Machiavelli has been badly misunderstood, argues historian Erica Benner. Far from his usual depiction as a politically amoral henchman, Machiavelli was in fact a prescient critic of princely power and religious zealotry. He lived the problems of government and fought to change a corrupt world.
Lewis H. Lapham talks to Erica Benner, author of Be Like the Fox: Machiavelli in His World.
Thanks to our generous donors. Lead support for this podcast has been provided by Lisette Prince through the EJMP Fund for Philanthropy. Additional support was provided by James J. "Jimmy" Coleman Jr.
Discussed in this episode