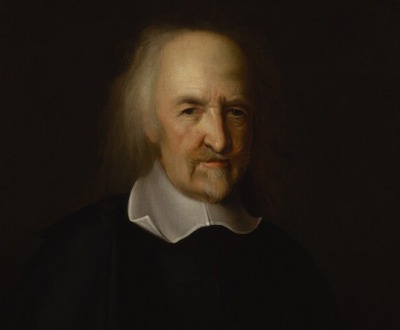 Thomas Hobbes (detail), after John Michael Wright, based on a c. 1669–70 work. © National Portrait Gallery, London.
"According to Hobbes, human beings seek pleasure and flee pain," David Wootton writes at the beginning of his book Power, Pleasure, and Profit. "Humans seek power because power assures them of future pleasure. But you can take pleasure in the thought of some future triumph: pleasures can be imaginary…There is thus a constant interchange between physical sensations and the imagination, between present pleasures and future pleasures, between ends and means." On this episode of The World in Time, Lewis H. Lapham and Wootton, the Anniversary Professor of History at the University of York, talk about Hobbes, Machiavelli, the Enlightenment, and the "pursuit of happiness."
Lewis H. Lapham talks with David Wootton, author of Power, Pleasure, and Profit: Insatiable Appetites from Machiavelli to Madison.
Thanks to our generous donors. Lead support for this podcast has been provided by Elizabeth "Lisette" Prince. Additional support was provided by James J. "Jimmy" Coleman Jr.
Discussed in this episode