The reading list of philosopher John Stuart Mill, ages 3–7.
View
The daily beauty regimen of Queen Elizabeth I.
View
The youngest rulers in world history.
View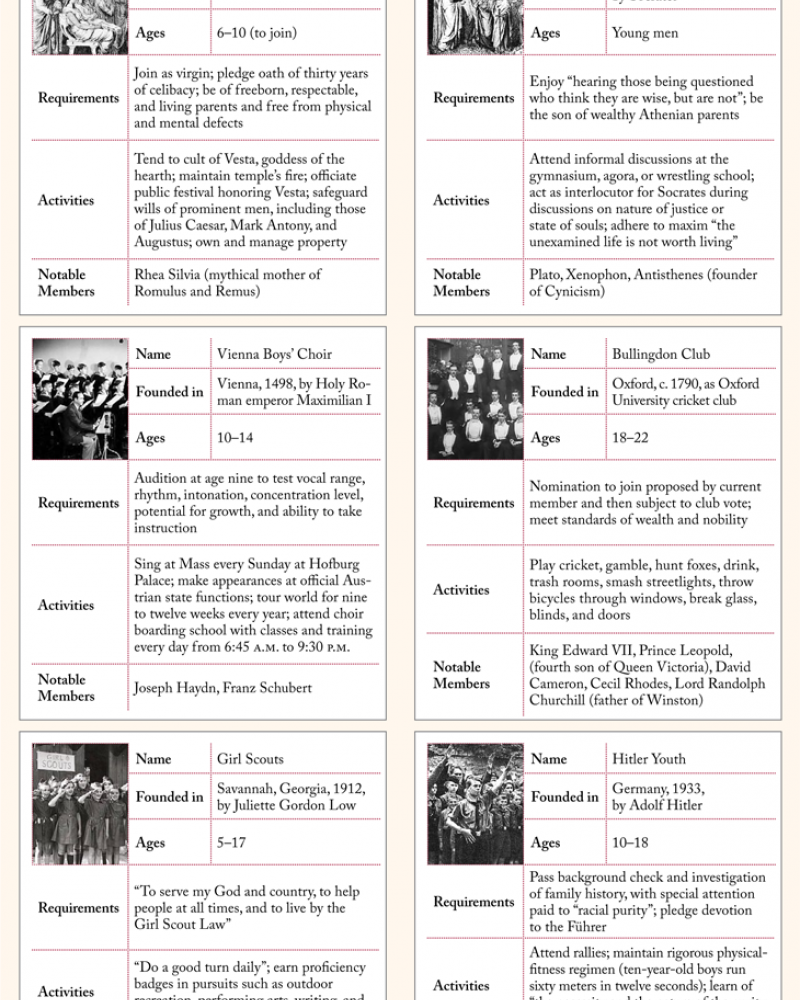 Powerful cliques of boys and girls.
View
From the harmless and simple to the dangerous and complex.
View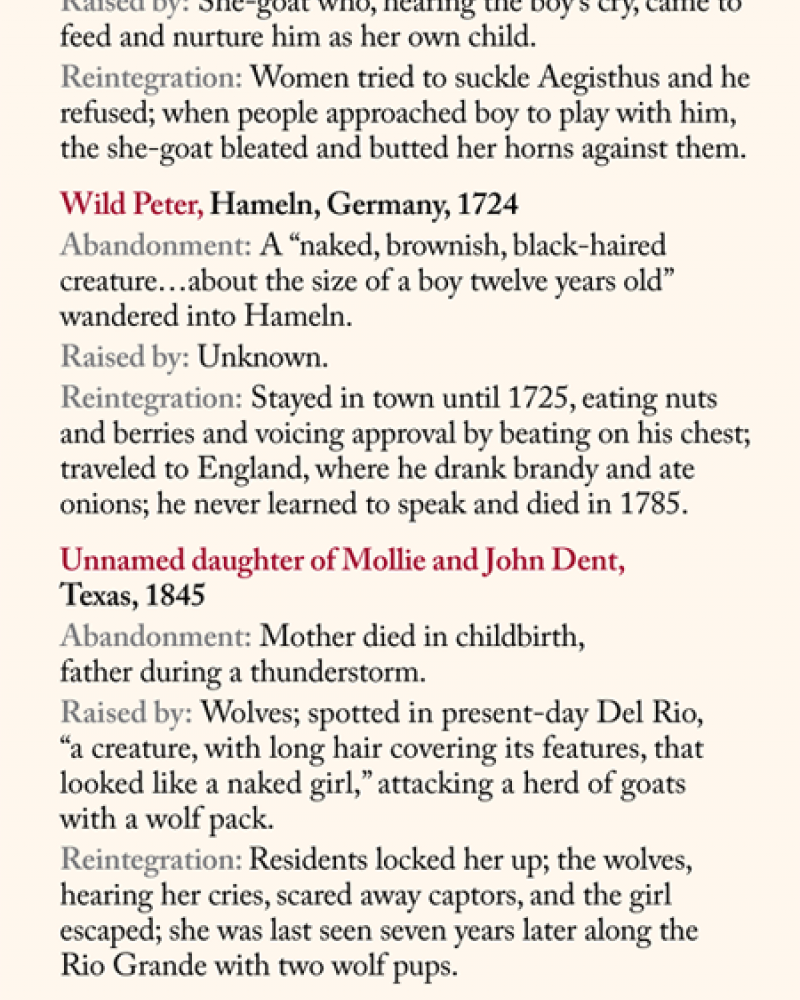 When feral children rejoin the world.
View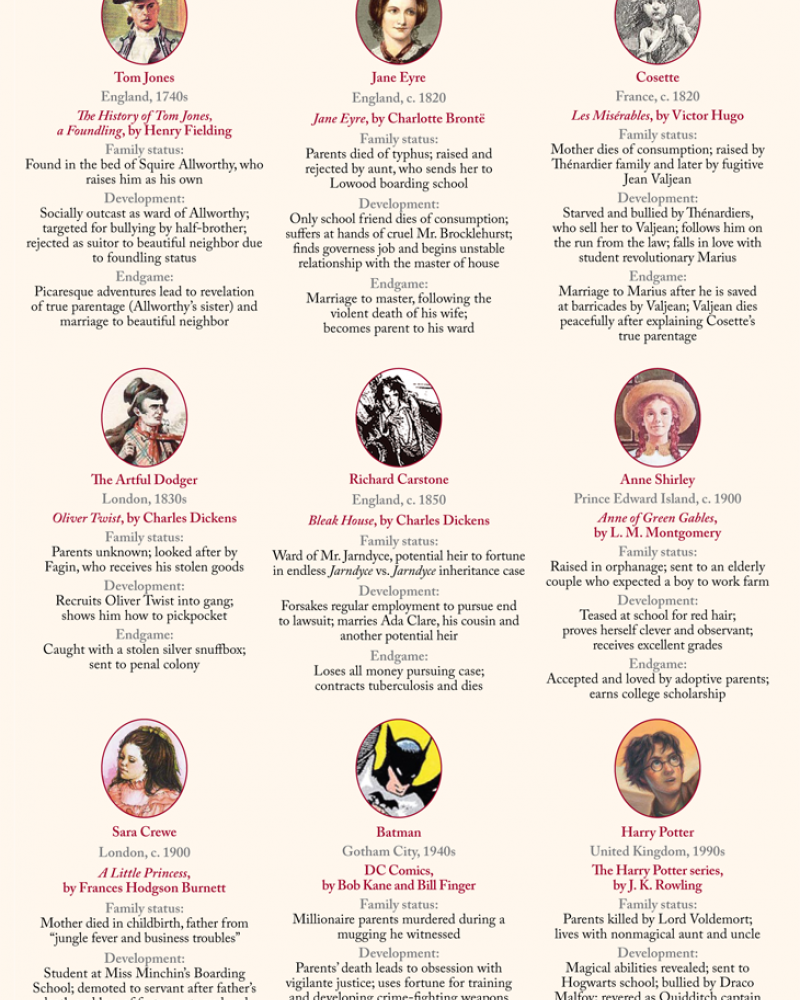 The fortunes and misfortunes of fictional orphans.
View
Well-known youngest, middle, and eldest children and more.
View