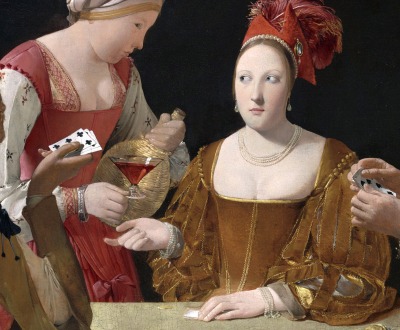 The Cheat with the Ace of Diamonds, by George de la Tour, c. 1635. Louvre Museum, Paris.
Swindle & Fraud
Volume VIII, Number 2 | spring 2015
Miscellany
On October 30, 1938, a CBS radio announcer presented the 8 p.m. broadcast: "Orson Welles and the Mercury Theatre on the Air in The War of the Worlds by H.G. Wells." After the 23-year-old Welles read an ominous introduction and the "music of Ramon Raquello and his orchestra" played, bulletins followed with reports of Martians crash-landing in New Jersey. Many listeners thought that the Welles-Wells adaptation was news: some people crowded highways trying to flee from aliens; others pleaded with police for gas masks. Welles said at the broadcast's end that it was only a "holiday offering" in anticipation of Halloween.
He that will cheat you at play, will cheat you any way.
—Thomas Fuller, 1732
Lapham'sDaily
Stay Updated Subscribe to the LQ Newsletter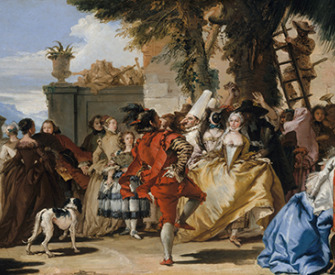 DÉjÀ Vu
2022:
Brazilian blocos ignore ban on Carnival celebrations.
1576:
Italian plague patients ignore ban on dance parties.
More

The World in Time
Lewis H. Lapham speaks with the author of The Man Who Understood Democracy: The Life of Alexis de Tocqueville. More