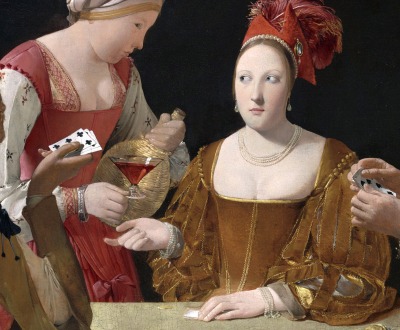 The Cheat with the Ace of Diamonds, by George de la Tour, c. 1635. Louvre Museum, Paris.
Swindle & Fraud
Volume VIII, Number 2 | spring 2015
Miscellany
Vladimir Nabokov referred to Thomas Mann once as a "quack" and to Ezra Pound as "that total fake."
The poor man is ruined as soon as he begins to ape the rich.
—Publilius Syrus,
c.
50
BC
Lapham'sDaily
Stay Updated Subscribe to the LQ Newsletter

Roundtable
A debate in Berkeley about the power of a name. More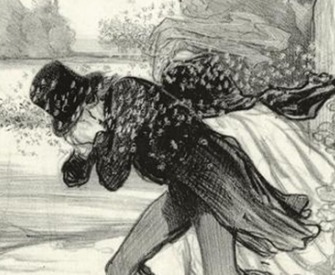 DÉjÀ Vu
2018:
The NYPD beekeeper vacuums up a swarm of bees on a hot dog stand in Times Square.
1906:
Bees take over a Los Angeles street as spectators watch.
More

The World in Time
Lewis H. Lapham talks with Jim Holt, author of When Einstein Walked with Gödel: Excursions to the Edge of Thought. More