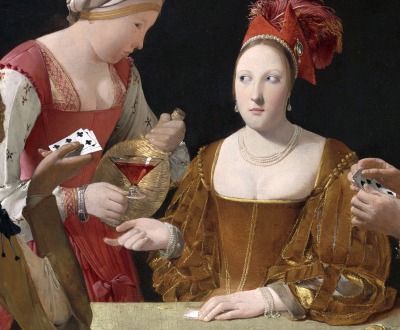 The Cheat With the Ace of Diamonds, by George de la Tour, c. 1635. Louvre Museum, Paris.
Swindle & Fraud
Volume VIII, Number 2 | spring 2015
Miscellany
At the end of his American lecture tour in 1882, Oscar Wilde was given money by a young man who claimed to be the son of a Wall Street banker and who invited him to then play in a game of dice. Wilde ended up losing over $1,000, writing three checks to cover the expense. "I've just made a damned fool of myself," Wilde later confessed to a police captain, having stopped payment of the checks. From a series of mug shots, Wilde identified the swindler: it was notorious banco scammer Hungry Joe Lewis.
The poor man is ruined as soon as he begins to ape the rich.
- Publilius Syrus,
c.
50
BC
Lapham'sDaily
Stay Updated Subscribe to the LQ Newsletter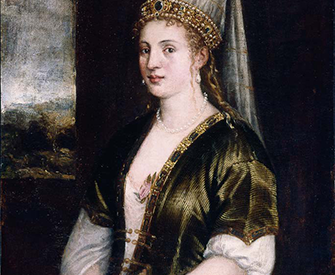 Roundtable
Sixteenth-century Ottoman queen Roxelana, once a slave, makes her mark. More

DÉjÀ Vu
2017:
U.S. Department of Agriculture bans words related to climate change.
-350:
Aristotle denies that the climate is changing.
More

LQ Podcast
Lewis H. Lapham talks with Stephen Greenblatt, author of The Rise and Fall of Adam and Eve. More