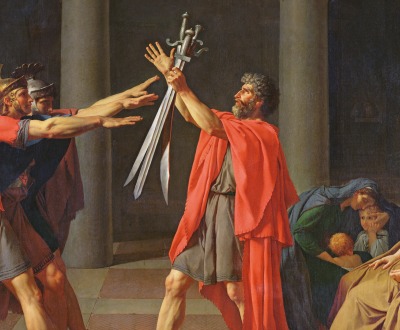 The Oath of the Horatii, by Jacques-Louis David, 1784. Louvre, Paris.
Revolutions
Volume VII, Number 2 | spring 2014
Miscellany
As a London-based correspondent for Horace Greeley's New York Tribune, Karl Marx wrote about Abraham Lincoln's issuing of the Emancipation Proclamation, "Up to now we have witnessed only the first act of the Civil War—the constitutional waging of war. The second act, the revolutionary waging of war, is at hand."
Revolution begins in putting on bright colors.
—Tennessee Williams, 1944
Lapham'sDaily
Stay Updated Subscribe to the LQ Newsletter

Roundtable
A debate in Berkeley about the power of a name. More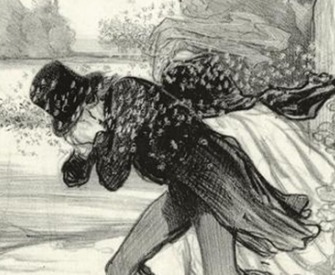 DÉjÀ Vu
2018:
The NYPD beekeeper vacuums up a swarm of bees on a hot dog stand in Times Square.
1906:
Bees take over a Los Angeles street as spectators watch.
More

The World in Time
Lewis H. Lapham talks with Jim Holt, author of When Einstein Walked with Gödel: Excursions to the Edge of Thought. More