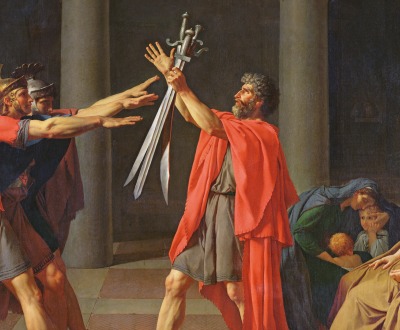 The Oath of the Horatii, by Jacques-Louis David, 1784. Louvre, Paris, France.
Revolutions
Volume VII, Number 2 | spring 2014
Miscellany
"I have just had a close escape from the Soviets, and now I'm happy to say I'm back with the fairies (Fascists to you)," Dawn Powell wrote to John Dos Passos in 1937, having attended the American Writers' Congress along with many avowed communists. "The front part of the speeches was always good, but when the brilliant writer minds summed up, they all spelled bushwa." 
The brutalities of progress are called revolutions. When they are over we realize this: that the human has been roughly handled, but that it has advanced.
—Victor Hugo, 1862
Lapham'sDaily
Stay Updated Subscribe to the LQ Newsletter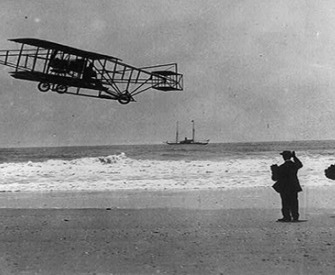 DÉjÀ Vu
2018:
A twelve-year-old steals his parents' credit card and gets on a plane to Bali.
1723:
Seventeen-year-old Ben Franklin runs away on a boat and ends up in Philadelphia.
More

The World in Time
Lewis H. Lapham talks with Steve Fraser, author of Class Matters: The Strange Career of an American Delusion. More