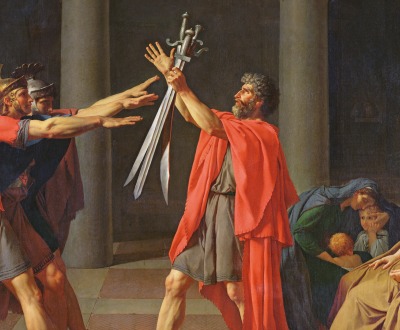 The Oath of the Horatii, by Jacques-Louis David, 1784. Louvre, Paris.
Revolutions
Volume VII, Number 2 | spring 2014
Miscellany
A character in Stendhal's The Red and the Black, which is set in the run-up to the July Revolution in France, says at one point, "Politics…is a stone tied round the neck of literature which submerges it in less than six months. Politics in the midst of imaginative matter is like a pistol shot in the middle of a concert. The noise is racking without being energetic. It does not harmonize with the sound of any instrument."
From Iran to Ukraine, revolutions that show their true colors.
View
Every revolution by force only puts more violent means of enslavement into the hands of the persons in power.
—Leo Tolstoy, 1893
Lapham'sDaily
Stay Updated Subscribe to the LQ Newsletter

Roundtable
A debate in Berkeley about the power of a name. More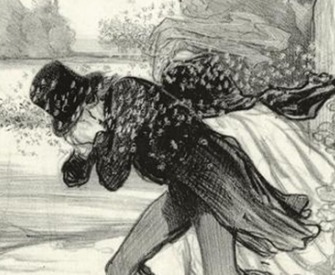 DÉjÀ Vu
2018:
The NYPD beekeeper vacuums up a swarm of bees on a hot dog stand in Times Square.
1906:
Bees take over a Los Angeles street as spectators watch.
More

The World in Time
Lewis H. Lapham talks with Jim Holt, author of When Einstein Walked with Gödel: Excursions to the Edge of Thought. More