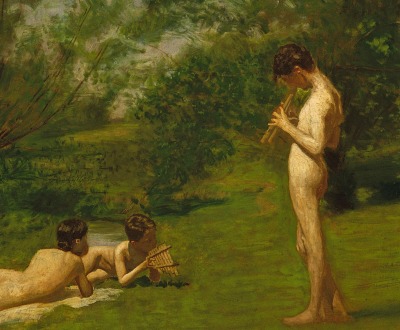 Arcadia, by Thomas Eakins, c. 1883. The Metropolitan Museum of Art, Bequest of Miss Adelaide Milton de Groot, (1876–1967), 1967.
Youth
Volume VII, Number 3 | summer 2014
Miscellany
"As a young man, he was totally asexual," Luis Buñuel recalled of Salvador Dalí, elaborating in a parenthetical comment, "Of course, he's seduced many, particularly American heiresses; but those seductions usually entailed stripping them naked in his apartment, frying a couple of eggs, putting them on the women's shoulders, and, without a word, showing them to the door."
Grown up, and that is a terribly hard thing to do. It is much easier to skip it and go from one childhood to another.
—F. Scott Fitzgerald, 1945
Lapham'sDaily
Stay Updated Subscribe to the LQ Newsletter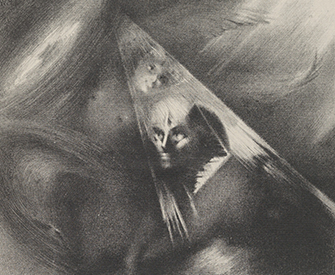 Roundtable
How Anna Kavan's fiction questioned reality, destroyed the earth, and brought art into the future. More

DÉjÀ Vu
2018:
Man auctions Dixie cup that could have touched the lips of Elvis.
1921:
Man auctions Lord Byron's cup made from a human skull.
More

The World in Time
Lewis H. Lapham talks with Holger Hoock, author of Scars of Independence: America's Violent Birth, at a New York Public Library event. More