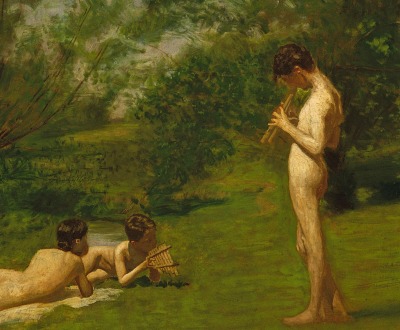 Arcadia, by Thomas Eakins, c. 1883. The Metropolitan Museum of Art, Bequest of Miss Adelaide Milton de Groot, (1876–1967), 1967.
Youth
Volume VII, Number 3 | summer 2014
Miscellany
William Blake's wife reminded the poet in old age, "You know, dear, the first time you saw God was when you were four years old, and He put His head to the window and set you a-screaming." Allen Ginsberg said that in 1948, while a senior at Columbia University, he was visited by the voice of Blake, which revealed to him the power of poetry—this was after he had read one of Blake's poems while masturbating.
Rejoice, young man, while you are young, and let your heart cheer you in the days of your youth. Follow the inclination of your heart and the desire of your eyes, but know that for all these things God will bring you into judgment.
—Book of Ecclesiastes,
c.
200
BC
Lapham'sDaily
Stay Updated Subscribe to the LQ Newsletter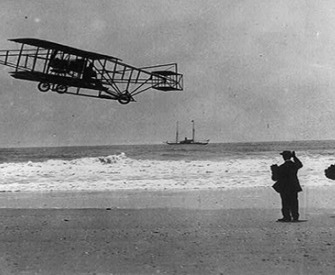 DÉjÀ Vu
2018:
A twelve-year-old steals his parents' credit card and gets on a plane to Bali.
1723:
Seventeen-year-old Ben Franklin runs away on a boat and ends up in Philadelphia.
More

The World in Time
Lewis H. Lapham talks with Roland Philipps, author of A Spy Named Orphan: The Enigma of Donald Maclean. More