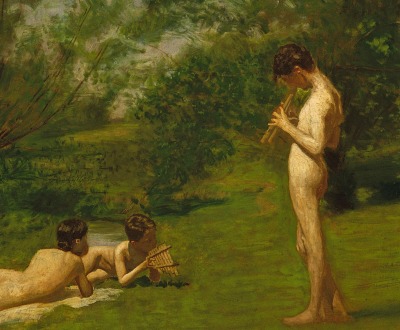 Arcadia, by Thomas Eakins, c. 1883. The Metropolitan Museum of Art, Bequest of Miss Adelaide Milton de Groot (1876–1967), 1967.
Youth
Volume VII, Number 3 | summer 2014
Miscellany
"When I was young I walked all over this country, east and west," said the Apache leader Cochise, "and saw no other people than the Apaches. After many summers I walked again and found another race of people had come to take it."
There comes a time in every rightly constructed boy's life when he has a raging desire to go somewhere and dig for hidden treasure.
—Mark Twain, 1876