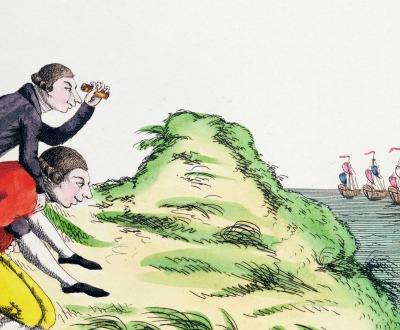 William Pitt the Younger riding on the back of George III while surveying the French squadron, 1803. © Musee de la Ville de Paris, Musee Carnavalet, Paris / Bridgeman Images.
Spies
Volume IX, Number 1 | winter 2016
Miscellany
Michael Hayden, former director of the CIA and NSA, claimed while discussing the NSA's collection of telephone-call metadata, "We kill people based on metadata," quickly qualifying, "But that's not what we do with this metadata." When declining an interview about alleged U.S. cyberattacks on Iran, he sent a one-line email that read, "Don't know what I would have to say beyond what I read in the papers."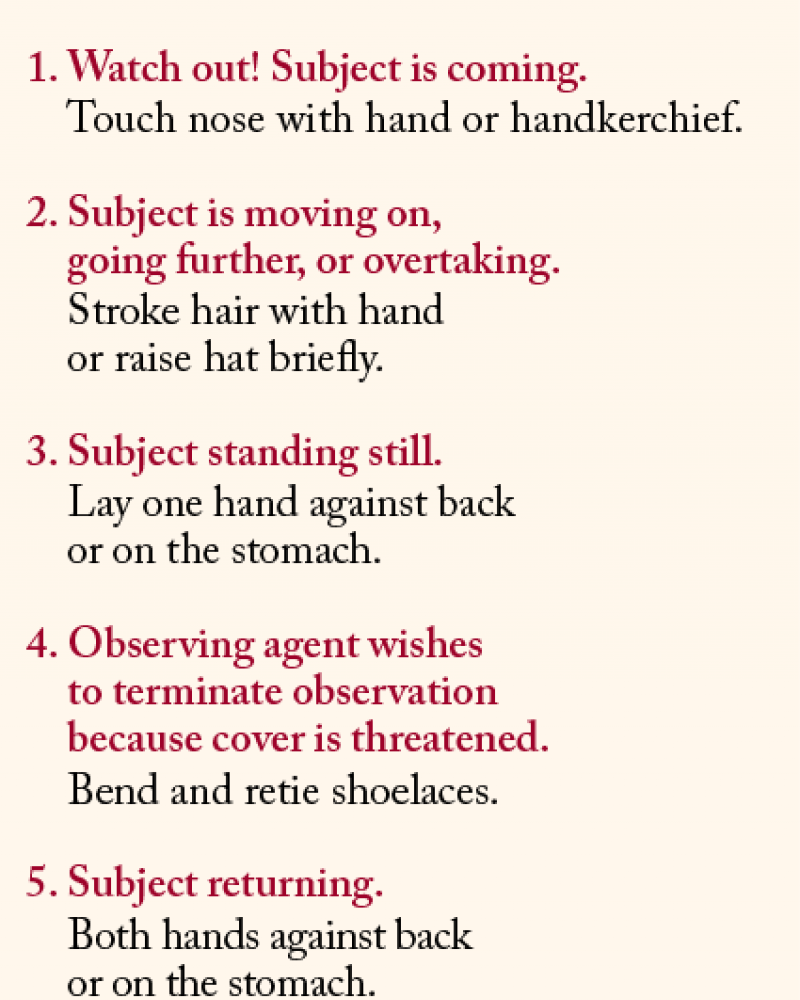 Field instructions for agents of the Stasi, the secret police agency of the East German government.
View
For sooner will men hold fire in their mouths than keep a secret.
—Petronius,
c.
60
Lapham'sDaily
Stay Updated Subscribe to the LQ Newsletter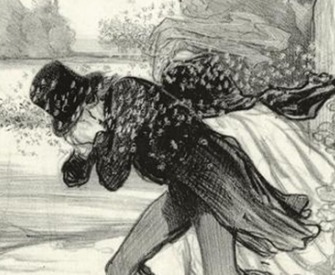 DÉjÀ Vu
2018:
The NYPD beekeeper vacuums up a swarm of bees on a hot dog stand in Times Square.
1906:
Bees take over a Los Angeles street as spectators watch.
More

The World in Time
Lewis H. Lapham talks with Jim Holt, author of When Einstein Walked with Gödel: Excursions to the Edge of Thought. More