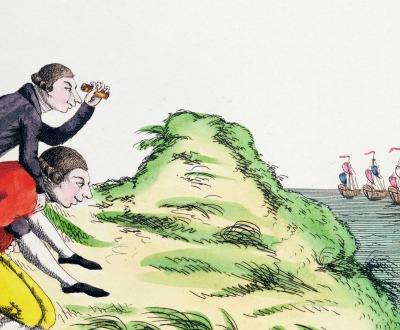 William Pitt the Younger riding on the back of George III while surveying the French squadron, 1803. © Musee de la Ville de Paris, Musee Carnavalet, Paris / Bridgeman Images.
Spies
Volume IX, Number 1 | winter 2016
Miscellany
About the first spy film, made in 1898, almost nothing is known besides its name, Execution of the Spanish Spy. Made two years later, Execution of a Spy was a twenty-seven-foot reel showing a firing squad executing a spy in a military prison. In The Female Spy, from 1906, a woman is tied to a horse by her hair and dragged behind it.
Field instructions for agents of the Stasi, the secret police agency of the East German government
View
The life of spies is to know, not be known.
—George Herbert,
c.
1621
Lapham'sDaily
Stay Updated Subscribe to the LQ Newsletter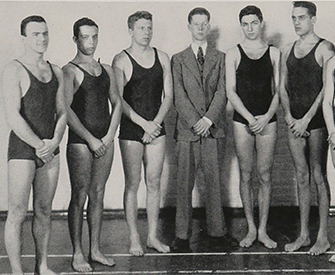 Roundtable
Looking at the reporter's life through five houses in Baltimore. More

DÉjÀ Vu
2017:
Internet resident pays $117,712 for a virtual kitty.
c. 1637:
Dutch resident (allegedly) trades twelve fat sheep for one sexy tulip root.
More

The World in Time
Lewis H. Lapham talks with Gordon S. Wood, author of Friends Divided: John Adams and Thomas Jefferson. More