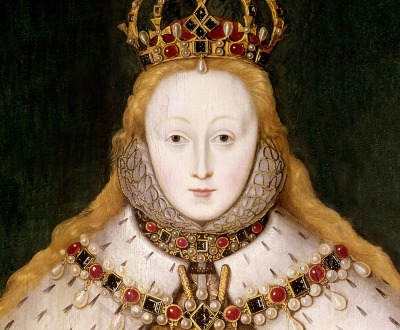 Queen Elizabeth I, c. 1600. National Portrait Gallery, London. 
Politics
Volume V, Number 4 | fall 2012
Miscellany
"That 150 lawyers should do business together ought not to be expected," wrote Thomas Jefferson in 1821, in his autobiography, referring to the inefficiency of Congress. Woodrow Wilson judged the House of Representatives in his doctoral thesis, published in 1885 as his first book, "a disintegrate mass of jarring elements." Mark Twain wrote, twelve years later, "It can probably be shown by facts and figures that there is no distinctly native American criminal class except Congress."
O citizens, first acquire wealth; you can practice virtue afterward.
—Horace,
c.
8
BC
Lapham'sDaily
Stay Updated Subscribe to the LQ Newsletter

Roundtable
A fight over all things visible and invisible, featuring practical magic, empire, and terrible men. More

DÉjÀ Vu
2018:
Woman announces she is divorcing her pirate ghost husband.
1926:
Man sues wife for adultery with a ghost.
More

The World in Time
Lewis H. Lapham talks with Alan Rusbridger, author of Breaking News: The Remaking of Journalism and Why It Matters Now. More