The Spell, by William Fettes Douglas, 1864. © National Gallery of Scotland, Edinburgh, Scotland, The Bridgeman Art Library.
Magic Shows
Volume V, Number 3 | summer 2012
Miscellany
In 1891 Erik Weisz began using the stage name Harry Houdini—the first name deriving from his nickname "Ehrie" and the surname from the great French magician Jean-Eugène Robert-Houdin, who himself had taken the surname from his wife, Josephe Cecile Eglantine Houdin, in order, he wrote, "to distinguish me from my numerous homonyms."
The fates of various magicians, sorcerers, and prophets throughout history.
View
The mind is led on, step by step, to defeat its own logic.
—Dai Vernon, 1994
Lapham'sDaily
Stay Updated Subscribe to the LQ Newsletter

Roundtable
A debate in Berkeley about the power of a name. More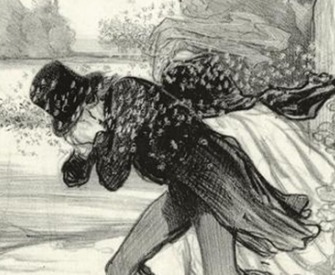 DÉjÀ Vu
2018:
The NYPD beekeeper vacuums up a swarm of bees on a hot dog stand in Times Square.
1906:
Bees take over a Los Angeles street as spectators watch.
More

The World in Time
Lewis H. Lapham talks with Jim Holt, author of When Einstein Walked with Gödel: Excursions to the Edge of Thought. More